Ink in Their Blood: 100 issues of Ink and How it All Began
by RONA MANN/photo by Caryn B. Davis – As seen in the April 2014 – 100th issue feature.
"The world needs dreamers, and the world needs doers. But above all, the world needs dreamers who do."
Yes, this issue of Ink Magazine is indeed special…a keepsake of sorts…because this is the 100th issue of this magazine, marking a tradition of consistently producing a publication that speaks to the people of Connecticut who have their own stories, their own dreams, small businesses and big successes, who set goals and achieved them, who have brought color, light, energy, passion, and just plain fun to the people of this state. The people you read about within these pages may not be the biggest names associated with Connecticut, but they are the people who will be remembered for being here and leaving their mark. Ink Magazine was conceived to identify these people, showcase their achievements, and applaud their everyday successes.
When Jeffery Lilly and Stephanie Sittnick gave Ink its legs and wings ten years ago, they formed a collaboration…a partnership of sorts…with the people about whom they wrote, the ones they photographed, and the ones who believed enough in this concept and their dream to advertise within these pages. That promise of collaboration, and their firm resolve to publish only the highest quality magazine each and every month has remained a constant for the past 99 issues.  They have absolutely no intention of veering from that promise as they begin work on the next issue… and all the ones that follow.
Stephanie Sittnick grew up in Connecticut, and by her own admission was "a professional student until my parents got tired of paying for my education."  With degrees in Portrait Painting and Illustration from Paire College, an Equine Science degree, and degrees in both psychology and sociology, Sittnick has had a very well rounded education.  Her passion was horses; and from the age of eight she has been riding and showing, including working as an instructor for 13 years.  Although she never owned a computer, she understood data entry and thereby secured a job at Soundings Magazine.  But she secretly yearned to be one of the artists in the graphics department upstairs.  "Donna Fiorentino, head of the department, agreed to give me the benefit of her knowledge if I could show her that I could make a square on a computer and make it 50% black.  That was easy for me, so Donna made good on her promise and began to mentor me.  It clicked so fast in my head that before long I was doing design and layout for all the magazines in the company."
Ink's founder, Jeffery Lilly grew up far from Connecticut in Madison, Wisconsin. His first love was music, teaching guitar, gigging, and recording with several area bands. Upon the break-up of a long term musical project, he made the decision to go back to school at age 27. Having always possessed the "creative gene," he opted to pursue a career in Graphic Design. MATC in Madison had a brilliant design program and a nationally recognized group of instructors. All were professional designers outside of the school. "I wanted to be a working artist, not a starving artist." says Lilly. His plan succeeded as he sold his very first typography design project. "We were instructed to design a menu for a fictitious restaurant. Instead I went out and found a real one that needed new menus and sold them my design," Lilly says. Upon completing his education, he was offered a job in Dallas, Texas. A position in creative development/graphic design with a high-end custom guitar amp manufacturer. "We built amps for Carlos Santana and Jeff Beck," says Lilly. "It was a great gig." The company eventually fell into financial problems. He relocated to Atlanta for a few years, then set roots here in Connecticut.
Eventually both Sittnick and Lilly wound up working for the same small town newspaper group on the Connecticut shoreline, she as a graphic designer and he as a photographer/photo editor, each of them at a different location.  "I would be sent out on photo assignments," said Lilly, "and see amazing things. I'd go down one gravel driveway to photograph a creative person who had a cottage business.  Then one month later I would be sent to the next gravel driveway over where another talented person had another unusual and successful business; and then I began to realize, these people don't even know each other. The people of Connecticut didn't know of these individuals either.  They had stories, and those stories needed to be told.  That's how the idea of the magazine was born in my head… the shoreline had a real need for this kind of publication that wasn't being filled."
Jeff conceived the magazine on his computer, and there it lay for two years untouched until Stephanie was transferred to the same location where Jeff worked; their desks adjacent, their friendship a fast one. Soon they realized they shared similar tastes, especially in art and music. One day in 2005 Lilly showed Stephanie the magazine on his computer and asked, "Wanna start a magazine with me?"
Her positive response was swift, and both gave notice.  "We didn't start it to be rich, that's for sure," says Sittnick.  "It was simply our passion and something we both loved.  We weren't a bit scared.  We decided to just do it. Our first issue, born in an 800 square foot home, was in December 2005.  We financed it ourselves.  By January 2006, just one month later, our second issue paid for itself.  It was apparent that people needed and wanted a magazine like this."
Caryn B. Davis, a writer and photographer whose photo journalism is acclaimed nationwide, called Lilly before the second issue was published, and asked if she could work for Ink.  "It was a beautiful publication from the first issue, and I wanted to be part of it.  Many publications won't recognize that you can do both photography and editorials, but Jeff allowed me to do both right from the start.  It was, and still is, my dream job," Davis says proudly.
99 deadlines later, Davis is still writing for Ink and providing some of its most captivating images as well.  "I've written over 160 articles for them and never run out of stories.  The possibilities are endless.  We have a small state, but there are so many talented people here, and Ink celebrates that every month.  It has brought so much awareness to the Mom and Pop businesses.  When people say print is dying, I point to Ink.  It survives because it's so beautifully produced.  When we're all dead and gone, this magazine will be an historical record of what this state is and was."
High praise indeed, but Davis is far from alone.  Artists, performers, advertisers alike all sing the praises of Ink.  "We've become a family with the people in Ink. We try to patronize our advertisers for many of our needs," Lilly asserts. "We buy all our gifts, flowers, even our home and vehicles from our advertisers. They are fiercely loyal to us, and we are to them. That's why when we have had Ink Social Events, a thank you to our community of artists and advertisers, we use the people we have for all the services we need. We believe in giving back. Our last party was attended by more than 400 people and was a major event in Old Lyme," Sittnick says proudly.
Vendors who meet one another through Ink's pages and at Ink's events often form their own working relationships, advertisers tell Ink that customers have called up and asked for specific merchandise shown in Ink's ads, and perhaps most gratifying to Sittnick, "It's a lot of work, but what makes it for me is when I'm dropping off a new issue to a shop, and right behind me there's someone waiting to pick up that next issue and then thanks me for bringing it."
"We have also heard people say, 'I'll lend my copy of Ink to my friend.  They can borrow it, but they can't keep it!' "
A frequent comment is, "Your ads are a work of art." That means a great deal to Jeff who purposely keeps the ads separate from the editorial material.  "I like to hang the ads like paintings in a gallery because they're beautiful, important, and deserve to be noticed.  Everything in Ink should be viewed and appreciated equally. No one gets overlooked."
Another unique feature of the magazine is that it's "evergreen."  "You can read the February issue in August and not have it appear out of date," Lilly says.  And people will indeed read the February issue in August this year, or perhaps five years in the future, because they are kept and treasured.  "We wanted to design something that people felt bad throwing away," Jeff adds.
Not only are people in Connecticut not throwing Ink away, but both Sittnick and Lilly are often told that Ink has "legs" and is being sent and read all over the world.  Although the publication  is still complimentary, there is a paid subscription base that extends internationally.
Today, 100 issues later, Ink is still produced each month on two computers by the original two dreamers, Lilly and Sittnick. They are complemented by a few salespeople, a stable of contributing writers and photographers, and always by ever-present adopted animals who may be found sitting on ad copy or running across a high resolution photograph.  But little has changed, most especially not the two publishers who greet the world each day in casual clothes, driving not a Rolls, but a truck filled to the brim with Ink Magazines.
And the name Ink?  "It just made sense," Lilly says.  "It's what both of us did, what we're about.  We have ink in our blood, and we enjoying giving the artists and the artisans, the poets and the musicians, the shopkeepers and the authors, the dreamers, and the dreams a little bit of ink every month.  I believe just about everyone has a story.  Ink is connecting those dots in Connecticut and beyond."
https://inkct.com/wp-content/uploads/2018/03/echo-salon-7-ink-publications-1.jpg
738
1000
Rona Mann
https://inkct.com/wp-content/uploads/2015/06/ink-publications-finer-living-logo-300x163.png
Rona Mann
2018-03-25 09:41:06
2018-03-26 08:21:05
Echo Salon, Guliford - Serenity, Artistry, and the Love of Romeo Valentino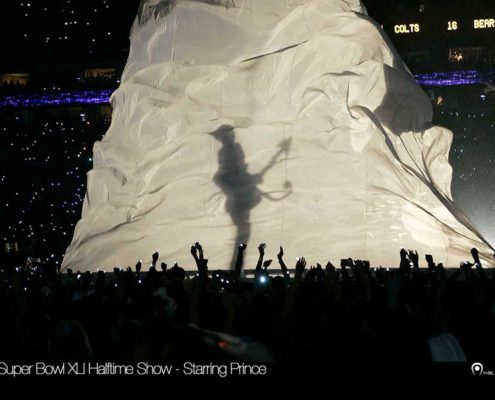 https://inkct.com/wp-content/uploads/2018/02/prince3.jpg
727
1000
Ink Publications
https://inkct.com/wp-content/uploads/2015/06/ink-publications-finer-living-logo-300x163.png
Ink Publications
2018-02-26 07:23:35
2018-02-26 07:23:35
Tribe Inc - A Decade of Super Bowl Halftime Shows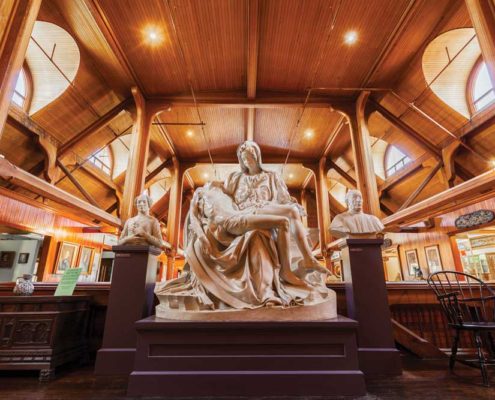 https://inkct.com/wp-content/uploads/2018/02/Slater_Museum_Nov_9_2015-28.jpg
667
1000
Ink Publications
https://inkct.com/wp-content/uploads/2015/06/ink-publications-finer-living-logo-300x163.png
Ink Publications
2018-02-25 12:41:31
2018-04-02 14:31:16
The Slater Memorial Museum: A Treasure Trove of Art From Five Continents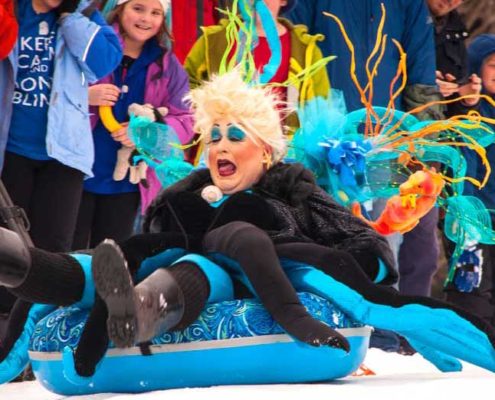 https://inkct.com/wp-content/uploads/2018/02/DSC_0065-B-edit-Sue-Fenton-2014-cropped.jpg
522
1000
Ink Publications
https://inkct.com/wp-content/uploads/2015/06/ink-publications-finer-living-logo-300x163.png
Ink Publications
2018-02-25 12:09:33
2018-02-25 12:23:41
The Crazy "Art" of Getting Downhill - The Hartford Art Sled Derby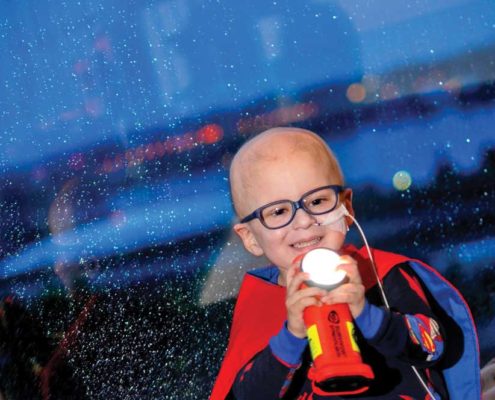 https://inkct.com/wp-content/uploads/2018/02/Good-Night-Lights-Miles_01.jpg
664
1000
Rona Mann
https://inkct.com/wp-content/uploads/2015/06/ink-publications-finer-living-logo-300x163.png
Rona Mann
2018-02-25 09:47:03
2018-02-25 10:16:15
Good Night Lights - Banishing the Bogeyman for Sick Kids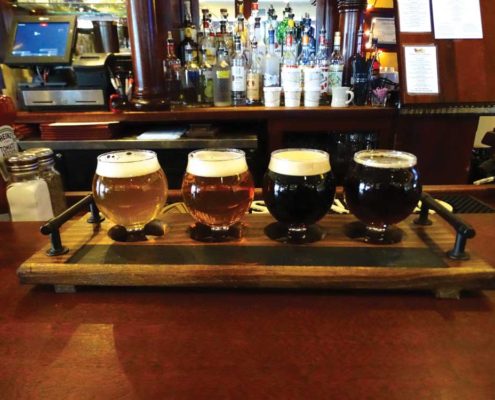 https://inkct.com/wp-content/uploads/2018/02/DSC04763.jpg
750
1000
Rona Mann
https://inkct.com/wp-content/uploads/2015/06/ink-publications-finer-living-logo-300x163.png
Rona Mann
2018-02-25 08:56:24
2018-02-25 10:10:35
Keeping it Local at Penny Lane Pub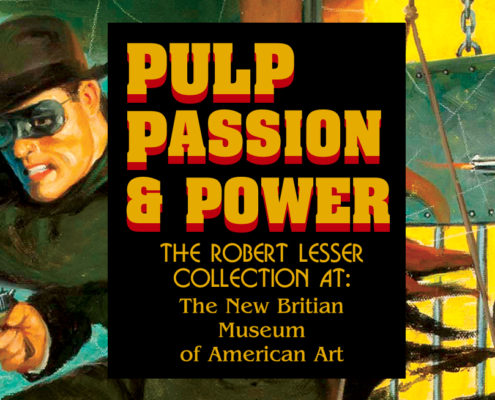 https://inkct.com/wp-content/uploads/2017/12/pulp-art-collection-new-britian-museum.jpg
654
1714
Laurencia Ciprus
https://inkct.com/wp-content/uploads/2015/06/ink-publications-finer-living-logo-300x163.png
Laurencia Ciprus
2017-12-31 10:09:01
2018-01-24 06:29:32
NBMAA - Pulp's Passion and Power - The Robert Lesser Collection