Celebrating with A Thyme to Cook
A Winning Recipe/A Great Sample
by RONA MANN / Photos courtesy A Tyme to Cook
The recipe is simple enough, but it took a great deal of time to create:
1 wonderful dream
A bunch of the freshest ingredients around
A full helping of high standards
A generous sense of fun
A large helping of creativity
A sprinkle of whimsy
An ongoing pledge to work hard
MIX ALL TOGETHER WITH THE ASSISTANCE OF THE BEST PROFESSIONAL HELP. KEEP KNEEDING. KEEP REINVENTING. KEEP TURNING IT OVER AND OVER, WATCHING IT GROW AND FLOURISH. SPREAD IT AROUND. NEVER MAKE IT EXACTLY THE SAME WAY. SERVE. ENJOY. REPEAT. REPEAT. REPEAT……..
It was more than 27 years ago that a Boston nurse made a career change. Pretty unremarkable, you might say. People make career changes every day, and no one takes great notice. But in the case of this nurse, it was life altering, and people have been sitting up and taking notice ever since.
The nurse, Linda, grudgingly left the Bay state when her then-doctor husband moved to Connecticut to take a position at Yale. Initially she followed in his footsteps, both taking classes and then teaching at Yale herself. Yet food was always intriguing to Linda. She enjoyed traveling, tasting new foods, exploring new textures and flavors, and indulging in the freshest local offerings she could find. Her passion led to a small business, a specialty food store and cooking school in Waterford. But with little to no experience in business, nor knowing how to properly order, stock, and inventory, Linda soon found herself out of her element. But she did enjoy dealing one on one with people. "That was the nurse in me. I always liked caretaking and feeding people," she attested. So Linda turned her attention to dealing more intimately and individually with people, and A Thyme to Cook was born, a catering company with cooking classes.
From the outset, Linda knew she was only going to use the freshest, most sustainable ingredients, and she had to look no further than the fields and farms that surrounded her. "We still get our lettuce from the farm just down the road," she says with an obvious sense of pride. But freshness was not all Linda knew. She knew she didn't want to be a "cookie cutter" caterer doing "cookie cutter" weddings and events. "There are hotels around here who do wedding receptions very well, and many brides and grooms want exactly the kind of wedding their friends had. I want every event we cater to be different, to reflect the company or individuals who are sponsoring it. I want the guests to walk away saying, 'That was so them.'"
Today Linda Sample, her full time staff of 12, and 150 part timers, serve individual and corporate clients from Boston to New York with their award-winning, unique brand of off-site catering. Each event is designed to match what the client wants, not in any way to mirror another event. "Initially we spend a lot of time talking with them. I like to get inside their heads and find out exactly who they are and what their vision is. Then we work with them to make that happen."
Linda Sample's vast experience has made her much sought after, not just for the quality and taste of the food, but for her knowledge. "It's not just the food; it's the entire experience." And experience is something Sample can offer her clients in spades. A Thyme to Cook has created events at nearly every venue in New England. They intimately know the peculiarities, the layout, and the detail of every mansion, vineyard, winery, garden, store, or other space used for celebration…and know how to best work with them.
"We're very proactive. We always bring all our own equipment," explains Sample. "We even bring our own convection ovens because we never know how theirs may be calibrated, and we don't take chances. A successful event is all about control, and we like to control everything so there are no surprises."
Indeed Sample trains her staff to constantly be observant in every situation so there are no surprises, no missteps; nothing other than the very best A Thyme to Cook can present.
While she gets excited about every event, Sample effuses, "I love the weddings. I love finding out the vision the client has and making it happen." But she also cautions against the plethora of online wedding fads and fantasies that are not always realistic to recreate given certain times of the year, venues, or availability of product or equipment. "They create an illusion; I want to create a beautiful reality." Likewise, Sample enjoys the corporate clients who come to her, give her a date and a budget, and then say, "Just do it!" Because they know she can.
A Thyme to Cook recently "did it" for Connecticut College's Centennial Celebration where the reception was staged under a glass tent. They "did it" working with Steven Spielberg on his "Amistad" movie in Newport some years ago. "We had to do period food for a scene with Matthew McConaughey and Morgan Freeman. It involved boning a fish, scooping out the eyeballs, and then resetting them so they could be captured in a certain way by the camera. And they did a lot of takes, so we had to bone and scoop eyeballs on a lot of fish," she recalls, laughing.
Visitors to the North Stonington location who come for a tasting when booking events are quickly swept into a veritable hive of activity. Everything being created fresh means "everything;" and that means bread being baked, sauces being created from scratch, hors d'oeuvres being delicately wrapped in parchment or flaky dough.
Linda Sample and her staff of event managers spend an inordinate amount of time with each client making sure their menus are varied with no redundancy of texture and flavor.
Ever the perfectionist, who has even worked her magic in airport hangars and dirt cellars of antique homes, she serves on the board of the International Catering Association and points with pride to the two CATIE (Catered Arts Through Innovative Excellence) Awards A Thyme to Cook has garnered, one for most innovative food trends and the other for innovative mixology with the creation of their famous liquor lollipops, always a standout at celebrations.
Away from the collaborative process of creating events, Sample and her husband enjoy traveling, trying new foods and flavors, and just enjoying life. Is there anything this human dynamo won't eat? "I don't like tripe or nuts in brownies." And at home, it's Linda's husband who does all the cooking. "I just walk away from the stove," she smiles, eyes twinkling.
Next September, Sample's daughter is getting married. What fabulous, exotic concoctions is Linda planning to serve at this most special of all events? "Right now we're thinking meat loaf. They love it…it's who they are. People will say, 'That's so them.'"
Visit A Thyme to Cook at: www.athymetocook.com
(860)887-5932, 1-877-THYME TO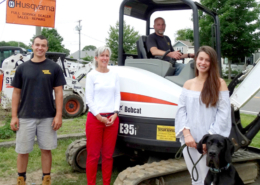 https://inkct.com/wp-content/uploads/2018/07/Taylor-Rental-Party-Plus-crop-1.jpg
566
1000
Ink Publications
https://inkct.com/wp-content/uploads/2015/06/ink-publications-finer-living-logo-300x163.png
Ink Publications
2018-07-16 13:39:04
2018-07-16 14:37:35
Taylor Rental and Party Plus - "Do You Have…?" Taylor Does!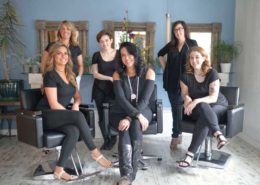 https://inkct.com/wp-content/uploads/2018/03/echo-salon-7-ink-publications-1.jpg
738
1000
Rona Mann
https://inkct.com/wp-content/uploads/2015/06/ink-publications-finer-living-logo-300x163.png
Rona Mann
2018-03-25 09:41:06
2018-03-26 08:21:05
Echo Salon, Guliford - Serenity, Artistry, and the Love of Romeo Valentino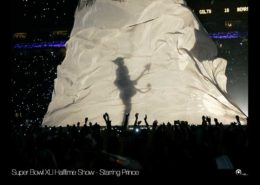 https://inkct.com/wp-content/uploads/2018/02/prince3.jpg
727
1000
Ink Publications
https://inkct.com/wp-content/uploads/2015/06/ink-publications-finer-living-logo-300x163.png
Ink Publications
2018-02-26 07:23:35
2018-02-26 07:23:35
Tribe Inc - A Decade of Super Bowl Halftime Shows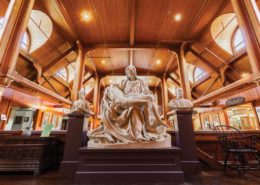 https://inkct.com/wp-content/uploads/2018/02/Slater_Museum_Nov_9_2015-28.jpg
667
1000
Ink Publications
https://inkct.com/wp-content/uploads/2015/06/ink-publications-finer-living-logo-300x163.png
Ink Publications
2018-02-25 12:41:31
2018-04-02 14:31:16
The Slater Memorial Museum: A Treasure Trove of Art From Five Continents
https://inkct.com/wp-content/uploads/2018/02/DSC_0065-B-edit-Sue-Fenton-2014-cropped.jpg
522
1000
Ink Publications
https://inkct.com/wp-content/uploads/2015/06/ink-publications-finer-living-logo-300x163.png
Ink Publications
2018-02-25 12:09:33
2018-02-25 12:23:41
The Crazy "Art" of Getting Downhill - The Hartford Art Sled Derby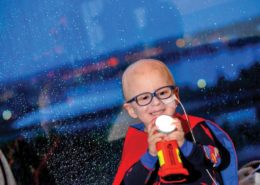 https://inkct.com/wp-content/uploads/2018/02/Good-Night-Lights-Miles_01.jpg
664
1000
Rona Mann
https://inkct.com/wp-content/uploads/2015/06/ink-publications-finer-living-logo-300x163.png
Rona Mann
2018-02-25 09:47:03
2018-02-25 10:16:15
Good Night Lights - Banishing the Bogeyman for Sick Kids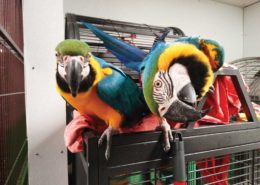 https://inkct.com/wp-content/uploads/2018/02/DSC04904.jpg
750
1000
Rona Mann
https://inkct.com/wp-content/uploads/2015/06/ink-publications-finer-living-logo-300x163.png
Rona Mann
2018-02-25 09:21:17
2018-02-25 10:10:27
Pandemonium and Serenity: Par for the Course at Ashleigh's Garden