The Wesleyan Navaratri Festival – Celebrates Its Fortieth Year
By Barbara Malinsky / Photos courtesy Wesleyan University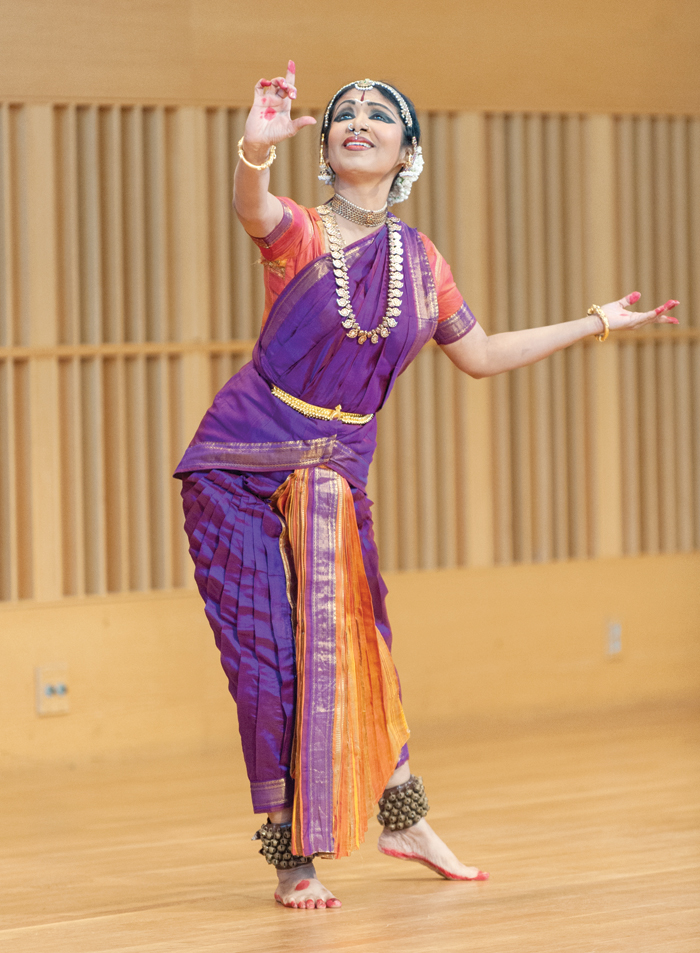 Go to India without a passport!  Come to Wesleyan University and immerse yourself in its culture at the multi-day Navaratri Festival taking place in October.  The actual date of the festival is determined astrologically but occurs every October at Wesleyan.  You may wonder why such a fantastic array of Indian music, song, and dance takes place in our small state of Connecticut. Wesleyan University has one of the top ethnomusicology programs in the country.  It prides itself as having top Indian talent in its department and that esteemed faculty has been responsible for creating and directing this festival.
The Navaratri Festival (nava meaning nine in Sanskrit and ratri meaning nights) is typically a nine-day festival honoring the goddess Durga who is considered the mother of the universe and believed to be the power behind the world of creation.  She has nine manifestations that are celebrated in the Navaratri Festival but a nine-day festival is not practical. Wesleyan's festival is abbreviated to a few days and honors the goddess Saraswati, the goddess of knowledge and art, who is one aspect of Durga.  The festival began as a regular event in 1976.  Jody Cormack Viswanathan, wife of Tanjore Viswanathan, explained the evolution of the event.  "My husband was a classical South Indian flautist and vocalist.  When I first met him, he and his brother Tanjore Ranganathan, (who played the mridangam – a two headed drum), were on the west coast as music faulty at California Institute of the Arts.  Both bothers were descendents from seven generations of musicians, singers, and dancers.  In the Fall of 1975, Wesleyan's Music Department wooed them to come east and teach."
"Ranganathan was the first Artist-in-Residence in Wesleyan's World Music program, and Viswanathan (a prominent concertizing musician in India) had been a doctoral candidate at Wesleyan.   "When they left California all of their advanced students followed them in order to continue their studies. Several of us enrolled in Wesleyan's undergraduate and graduate programs.  I eventually received my PhD at Wesleyan, specializing in South Indian vocal music and Adjunct Professor David Nelson earned his PhD, specializing in the south Indian drum tradition."
"Although a modest Navaratri celebration had briefly taken place at Wesleyan under the guidance of former faculty from India, Viswanathan wanted to establish it as a yearly event that included whatever top Indian artists he could engage.  Because of his own esteemed reputation, he was able to attract the crème de la crème of Indian talent and over the years we hosted many great musicians.  Of course, it was great press for Wesleyan, hosting artists of that caliber.  Because funds were limited, our efforts during those first years were very home grown and organic.  To save money, some of the concert slots were filled by advanced American students of Indian music.  With Viswanathan as head chef, students and friends would join together to make ticketed dinners that would accommodate around 120 people.  We decorated the concert space ourselves, made flower garlands and put up traditional Indian hangings.  It was all a lot of fun.  The festival was held in the World Music Hall which was a wonderful, intimate space but which is no longer possible because of new occupancy regulations."
The festival begins with a free colloquium by PhD Candidate Joseph Getter, Building at Home:  The First Half-Century of Music and Dance of India at Wesleyan on Thursday, October 27.
The Vocal Music of South India takes place the following evening at Crowell Concert Hall.  David Nelson, Adjunct Assistant Professor of Music will perform on the mridangam, a double-headed drum, accompanied by vocalist and Adjunct Professor of Music B. Balasubrahmaniyan, and violinist Sandhya Anand.   Professor Nelson shared some of the points of interest of South Indian Music.
"All Southern Indian Music (Carnatic Music) is devotional in its lyrics. The entire body of South Indian classical song consists of about 10,000 songs with text.  The songs date back to the seventh century but the body of work performed is from the second half of the eighteenth century and the first half of the nineteenth century."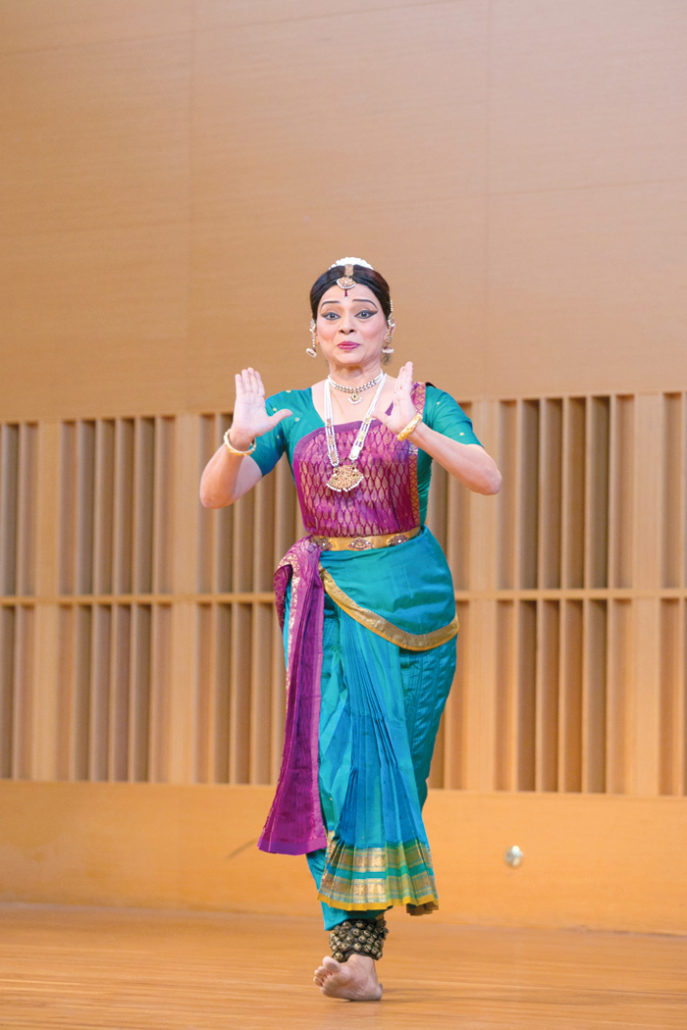 The difference between Indian and Western music is that Western music follows chord structures and scales.  "South Indian vocal music has no chord structures; it consists of hundreds of scales and melodic phrases specific to the scales.  The components of the music are raga or melody, tala or meter, and poetic text.  The solo artist (who is either a singer or an instrumentalist) is the dominant component.  The drum is pitched to the singer/instrument while the instrumentalists follow the solo performer who keeps the tala (or rhythmic cycle) going using hand gestures, waves of the hand, and claps.  The solo artist is always the leader."
The ensemble consists of a drummer, melodic accompanist (often a violinist), singer, and tambura, which provides the drone and is played on an upright stringed instrument.  There is no sheet music since the music is learned by rote from one's guru or teacher.  These are the technical elements of South Indian vocal music.  What you will hear at this year's Navaratri will be tight ensemble work from the drummer, violinist, and singer.  There will be sung free-rhythmic improvisation, the compositions themselves, and an extended drum solo towards the last third of the concert. If you are uninitiated, the tones create a hypnotic effect and transport you to another realm.
Saturday presents Shankar, an Indian-born American violinist, singer, and composer who earned a PhD in ethnomusicology from Wesleyan University in 1974, and co-founded the group Shakti with British guitar player John McLaughlin the next year and other major contemporary musicians.  He is known for his fusion of Indian music with other forms.
Sunday begins with Saraswati Puja, a Hindu ceremony that is a religious service, led by A. V. Srinivasan, and marks the most auspicious day of the year for the beginning new endeavors.
The grand finale takes place on Sunday afternoon with a festival of dance.  Classical Indian dance is rooted in devotion (bhakti) and the celebration of the Infinite Source.   Direct from Bangalore, the Nrityagram Dance Ensemble will dazzle you with its intricate forms, costumes, and musicality.  Although there are many forms of Indian dance, they will perform Odissi, which originates in the state of Orissa where dance dates back to the first century BCE.  Many dance movements have been recreated from the temple sculptures in Orissa.  However, dance and music were also part of the daily offerings made to the deities in the temples and formed an integral part of the ritual worship inside these sacred spaces.  According to Surupa Sen, Artistic Director and choreographer for Nritragam,  "Our dancers cross train in many different techniques to be able to appreciate and learn from other art forms."
The performance will include six dancers and five musicians.  The program will have a mix of duets, trios, and group performances that will include abstract as well as storytelling dance accompanied by live music.  The dancers will be costumed in elaborate silk with silver jewelry.  There will also be English explanations before each piece accompanied by a short demonstration if there is a story along with some hand gestures to enable the audience to follow the dance in a more informed manner. Dance Magazine has acclaimed this group.  "The ensemble mesmerized a sold-out audience with its artistry, energy, technique, and beauty."
For specific times and further information go to www.wesleyan.edu/cfa/navaratri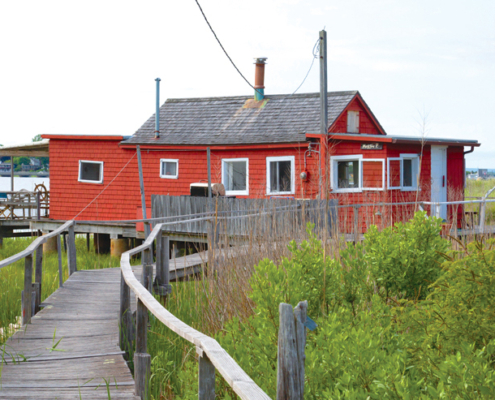 https://inkct.com/wp-content/uploads/2018/07/279_MAGGIEP-crop.jpg
493
1000
Ink Publications
https://inkct.com/wp-content/uploads/2015/06/ink-publications-finer-living-logo-300x163.png
Ink Publications
2018-07-16 15:31:35
2018-07-16 15:54:22
The Maggie P... "Was, and Still Is, Home"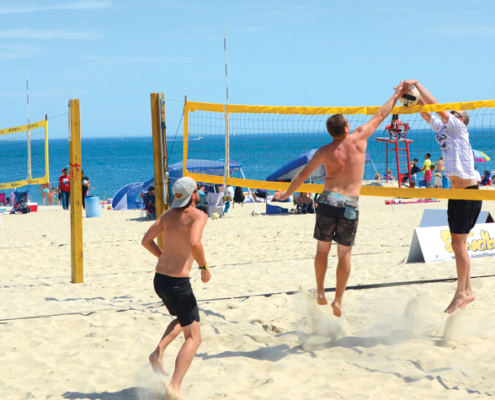 https://inkct.com/wp-content/uploads/2018/07/Ocean-beach_DSC1677-Crop.jpg
475
1000
Ink Publications
https://inkct.com/wp-content/uploads/2015/06/ink-publications-finer-living-logo-300x163.png
Ink Publications
2018-07-16 15:09:08
2018-07-16 15:14:17
The Rebirth of Ocean Beach - 1938: Devastation - 2018: A Jewel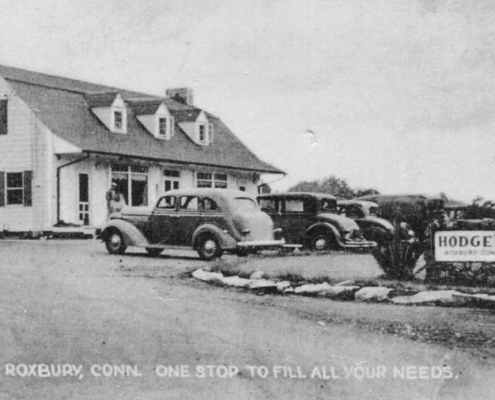 https://inkct.com/wp-content/uploads/2018/07/ROXBURY-MARKET-OLD-POSTCARD-crop.jpg
506
1000
Ink Publications
https://inkct.com/wp-content/uploads/2015/06/ink-publications-finer-living-logo-300x163.png
Ink Publications
2018-07-16 14:00:40
2018-07-16 14:40:14
Roxbury Market and Deli - The Pulse of Roxbury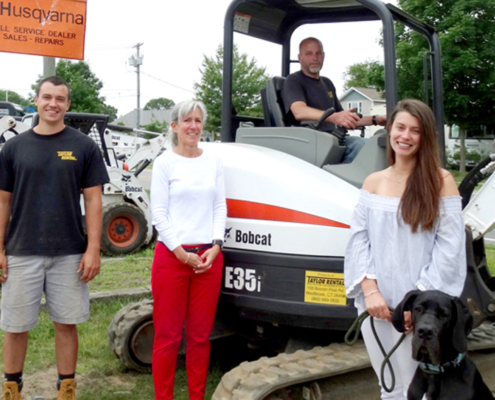 https://inkct.com/wp-content/uploads/2018/07/Taylor-Rental-Party-Plus-crop-1.jpg
566
1000
Ink Publications
https://inkct.com/wp-content/uploads/2015/06/ink-publications-finer-living-logo-300x163.png
Ink Publications
2018-07-16 13:39:04
2018-07-16 14:37:35
Taylor Rental and Party Plus - "Do You Have…?" Taylor Does!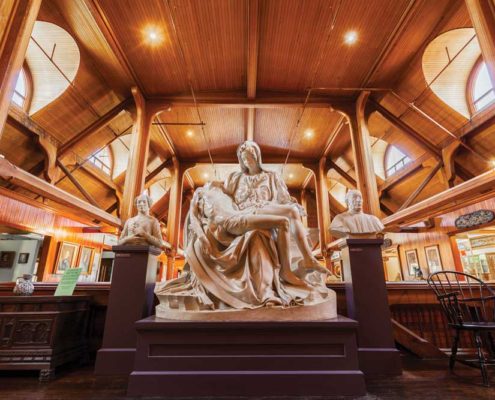 https://inkct.com/wp-content/uploads/2018/02/Slater_Museum_Nov_9_2015-28.jpg
667
1000
Ink Publications
https://inkct.com/wp-content/uploads/2015/06/ink-publications-finer-living-logo-300x163.png
Ink Publications
2018-02-25 12:41:31
2018-04-02 14:31:16
The Slater Memorial Museum: A Treasure Trove of Art From Five Continents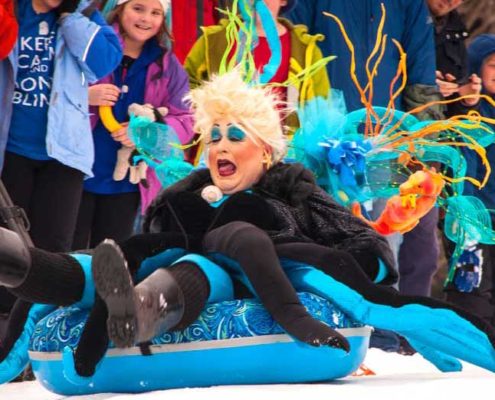 https://inkct.com/wp-content/uploads/2018/02/DSC_0065-B-edit-Sue-Fenton-2014-cropped.jpg
522
1000
Ink Publications
https://inkct.com/wp-content/uploads/2015/06/ink-publications-finer-living-logo-300x163.png
Ink Publications
2018-02-25 12:09:33
2018-02-25 12:23:41
The Crazy "Art" of Getting Downhill - The Hartford Art Sled Derby