The Wadsworth Atheneum…Metamorphic Milestones
by Laurencia Ciprus
It is all about the process.
Robin Jaffee Frank, the Wadsworth Atheneum Museum of Art's Chief Curator and Krieble Curator of American Paintings and Sculpture, pinpoints the exhibition "Peter Blume: Nature and Metamorphosis" as "an artist's show about process." She further describes Blume's modernist work. "His seemingly disconnected visions collapse many different experiences within one canvas." These visually provoking and iconic works are a must-see, capturing elusive fragments of drea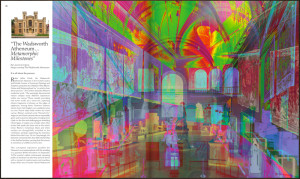 ms on the edges of nightmare. Among them, "Summer" features electric Kool-Aid English cows suddenly jump cut into Dutch tulip fields within the same canvas. Blume's seminal work, "Eternal City" stages an anti-Fascist carnival with an improbably green and monstrous Mussolini emerging from a Jack-in-the-Box and challenging an unsettling Christ figure. It makes you wonder what other stories lurk inside the frame and in the artist's mind. Blume's meticulous black and white studies are thoughtfully included in the exhibition, perhaps supporting the intention behind the artist's eye. Or not. Surprisingly, the elements contained often bear little relationship to the finished product, proving that the journey is sometimes a scribble and not a line.
This conceptual experience parallels the Museum's own metamorphosis with the unveiling of a quantum $33M renovation on September 19.The country's oldest continuously operating public art museum has also been process driven with a myriad of creative jaunts and countless shape shifts since Founder Daniel Wadsworth donated his Main Street building lot in1842.  Intent on promoting cornerstone Hudson River School artists like Thomas Cole and Frederick Church, Wadsworth's passion was contagious and gained momentum. Inspired patrons contributed funds, objects – these were the beginnings of a museum with a profound history of purpose and place. Works in the early collections were legacies to the American industrial age, notably donated by J. Pierpont Morgan and the family of Samuel Colt. Pieces of dreams grew into a robust museum by the early 20th century. A succession of visionary directors, beginning with A. Everett "Chick" Austin in 1927, secured works ranging from Baroque to the Avant Garde created by luminaries from Caravaggio to Calder, Monet to Mondrian.
Fast forward to 2008.  New Director and CEO Susan Talbott arrived at the Wadsworth Atheneum and began taking art off the walls.  Talbott curated her career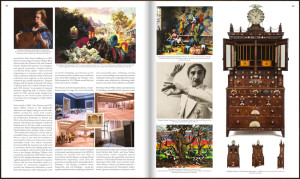 with creative momentum as Director of Smithsonian Arts at the Smithsonian Institution, as director and CEO of the Des Moines Arts Center, and as director of the Visual Arts Program at National Endowment for the Arts while a controversy swirled over Robert Mapplethorpe's funding. Clearly Talbott had a broader vision in mind. "The Wadsworth Atheneum comes with an incredible history, and there is a story to tell. When I came, it was with the intention of honoring the future; but there were certain immediate needs. The search committee forewarned that the museum was in dire need of renovation. Roofs were leaking, pipes were in poor condition, and we had to close the 2nd floor of the Morgan Building."  Talbott, who curated the retrospective, "Patti Smith: Camera Solo" in 2011, deployed limitless creative vision, a global appreciation for the museum's expansive history and her own boundless spirit as a champion for community engagement to provide the Wadsworth Atheneum a much deserved renaissance. After replacing the roofs on all five buildings and shoring up the infrastructure with a sensitive eye to aesthetics and sustainable building, the Morgan Great Hall reopened in 2011. Talbott sensed that the work was far from complete.
The Director and CEO spearheaded a comprehensive plan to stage the most historically ambitious renovation of the country's longest continuously operating museum of art. $25M of funding was secured from the State of Connecticut; and the balance, as during Daniel Wadsworth's beginnings, came from the generosity of outside donors. Essentially, all five buildings – the Morgan, Goodwin, Avery, Wadsworth, and Colt buildings – would get equally needed attention employing a balanced and sustainable plan. Utilizing existing assets-versus adding a new wing-the museum reclaimed 16,000 sq. feet, realizing a 27% increase of usable space dedicated to affording public access to as much of the collection as possible.
The Susan Morse Hilles Gallery opened January 31, affording a peaceful and airy space for works by contemporary artists such as Duane Hanson, Andy Warhol, Kiki Smith, and Kara Walker. Concurrently, newly expanded special exhibition spaces also opened the same day to welcome  "Coney Island: Visions of an American Dreamland 1861-2008," and currently holds "Peter Blume: Nature and Metamorphosis." Already rejuvenated, the Huntington Gallery lends a generous backdrop for dynamic works by mid-century artists including Willem deKooning, Mark Rothko, and Ellsworth Kelly. The mezzanine of the refurbished Colt building houses a soaring wall drawing by the late Hartford conceptual artist, Sol LeWitt.
The anticipated apex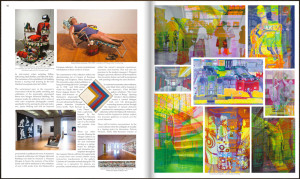 to the museum's renaissance will be the public unveiling and celebration of the impeccably rejuvenated Beaux-Arts Morgan Memorial Building. The museum marks the milestone with a series of vivid color composite photographs created specifically for the opening by artist and native son, James Welling and will be featured prominently to publicize the event.  A testament to classical architecture, the Morgan Memorial Building was built by financier J. Pierpont Morgan to honor the memory of his father Junius and will be dedicated to the exhibition of over 1,000 works from the Wadsworth's European collection – the most comprehensive reinstallation of those works in 20 years.
The reassessment of the collection reflects the discriminating eye of Curator of European Paintings and Sculpture, Oliver Tostmann. The innovative salon-styled exhibition is hung chronologically from Caravaggio up to 19th- and 20th-century works by Claude Monet and Pierre-Auguste Renoir. The latest chef-d'oeuvre of Tostmann's impeccable array is the recent acquisition of a rare self portrait by Baroque painter Artemisia Gentileschi (1616-1618), "Self Portrait as a Lute Player," from a generous  bequest by the Charles H. Schwartz Fund. The painting is one of a few female self portraits from that period.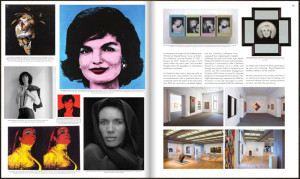 There are other marvels. Sharing the Morgan Gallery is an expansive Cabinet of Art and Curiosities serving as a springboard for dialogue and interactive participation throughout the museum. Patrons will have the opportunity to create their own virtual cabinet using interactive touchscreens in the gallery. Cabinets of Curiosities evolved during the 17th century as a repository for objects, art, porcelain, natural artifacts, and relics to artfully reflect the owner's personal experiences, character, and interests. This was also the precursor to the modern museum. J. Pierpont Morgan's personal collection will be included in this innovative feature and will be juxtaposed with paintings reflecting the same elements.
In a mirrored conversation about collection, artist Mark Dion will be featured in the museum's 173rd MATRIX gallery exhibition, "The Great Chain of Being." Opening October 1, Dion's exhibition creates a curated dialogue with over 100 photographs connecting science and art through the depiction of natural elements contained in masterpieces, artifacts, and collections within the Wadsworth Atheneum. Visitors will be inspired to further explore the museum galleries to search out the actual elements.
There will be further conversations. In the current climate where the ambiguity of sexuality is a tipping point for discussion, Patricia Hickson, Emily Hall Tremaine Curator of Contemporary Art, takes on the challenge with "Warhol & Mapplethorpe: Guise & Dolls". The exhibition, running October 17, 2015 – January 24, 2016,  hangs the works of both artists within the same space and provokes thought about the paradigms of masculinity, femininity and beyond.
As Hartford wakes from a long nap with an electrical hum, Susan Talbott can count her accomplishments with a profound sense of satisfaction when she retires at the end of this year. With the renovation completed, Talbott and her esteemed colleagues have surpassed their original goals of simply stabilizing the brick and mortar. Like Daniel Wadsworth, Talbott has been instrumental in spurring on a community to take a personal interest in a museum, art as a whole, and through the process, belief in Hartford as an eternal city. The Community Engagement Initiative (CEI) boasts a myriad of citywide programs to encourage first time patrons who might otherwise never experience art. With the inception of Second Saturdays in 2009, attendance has exceeded 22,000. The collections are robust and continue to thrive, patronage is up, and a city is buzzing.
Daniel Wadsworth would be elated to see his museum.
For further information on the unveiling celebration for the reopening of the Morgan Memorial Building at the Wadsworth Atheneum and other upcoming exhibitions and events, visit: https://thewadsworth.org/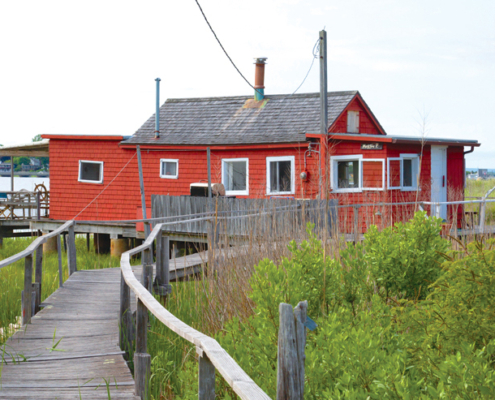 https://inkct.com/wp-content/uploads/2018/07/279_MAGGIEP-crop.jpg
493
1000
Ink Publications
https://inkct.com/wp-content/uploads/2015/06/ink-publications-finer-living-logo-300x163.png
Ink Publications
2018-07-16 15:31:35
2018-07-16 15:54:22
The Maggie P... "Was, and Still Is, Home"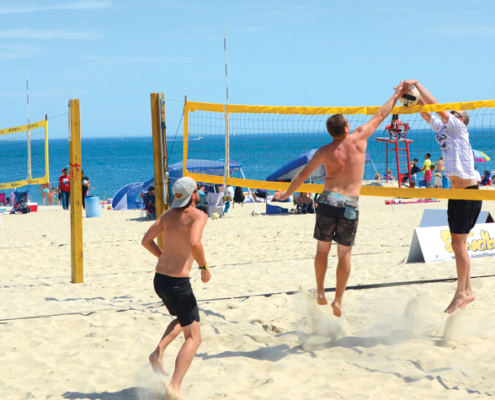 https://inkct.com/wp-content/uploads/2018/07/Ocean-beach_DSC1677-Crop.jpg
475
1000
Ink Publications
https://inkct.com/wp-content/uploads/2015/06/ink-publications-finer-living-logo-300x163.png
Ink Publications
2018-07-16 15:09:08
2018-07-16 15:14:17
The Rebirth of Ocean Beach - 1938: Devastation - 2018: A Jewel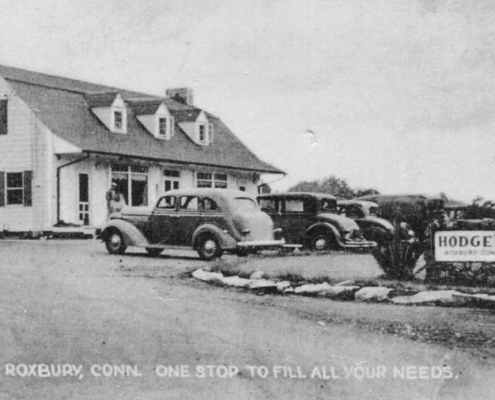 https://inkct.com/wp-content/uploads/2018/07/ROXBURY-MARKET-OLD-POSTCARD-crop.jpg
506
1000
Ink Publications
https://inkct.com/wp-content/uploads/2015/06/ink-publications-finer-living-logo-300x163.png
Ink Publications
2018-07-16 14:00:40
2018-07-16 14:40:14
Roxbury Market and Deli - The Pulse of Roxbury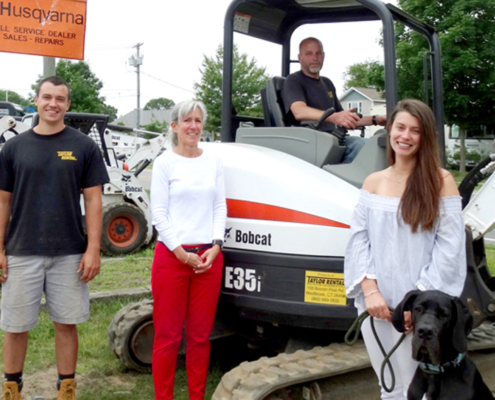 https://inkct.com/wp-content/uploads/2018/07/Taylor-Rental-Party-Plus-crop-1.jpg
566
1000
Ink Publications
https://inkct.com/wp-content/uploads/2015/06/ink-publications-finer-living-logo-300x163.png
Ink Publications
2018-07-16 13:39:04
2018-07-16 14:37:35
Taylor Rental and Party Plus - "Do You Have…?" Taylor Does!
https://inkct.com/wp-content/uploads/2018/03/echo-salon-7-ink-publications-1.jpg
738
1000
Rona Mann
https://inkct.com/wp-content/uploads/2015/06/ink-publications-finer-living-logo-300x163.png
Rona Mann
2018-03-25 09:41:06
2018-03-26 08:21:05
Echo Salon, Guliford - Serenity, Artistry, and the Love of Romeo Valentino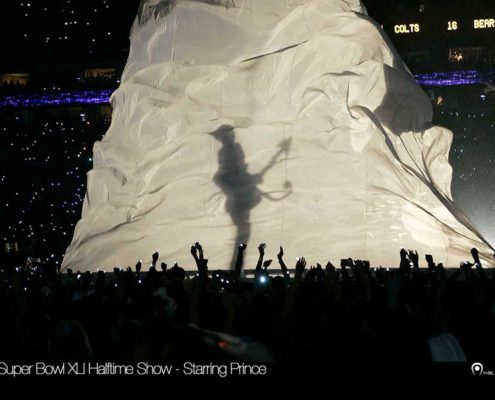 https://inkct.com/wp-content/uploads/2018/02/prince3.jpg
727
1000
Ink Publications
https://inkct.com/wp-content/uploads/2015/06/ink-publications-finer-living-logo-300x163.png
Ink Publications
2018-02-26 07:23:35
2018-02-26 07:23:35
Tribe Inc - A Decade of Super Bowl Halftime Shows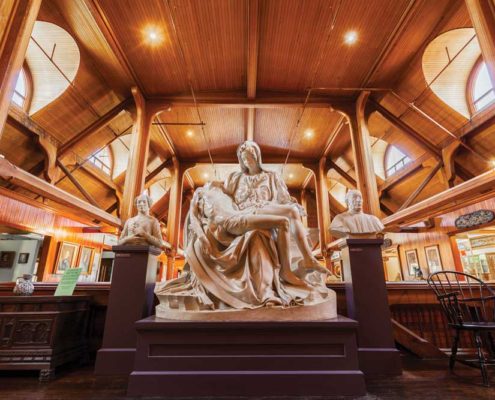 https://inkct.com/wp-content/uploads/2018/02/Slater_Museum_Nov_9_2015-28.jpg
667
1000
Ink Publications
https://inkct.com/wp-content/uploads/2015/06/ink-publications-finer-living-logo-300x163.png
Ink Publications
2018-02-25 12:41:31
2018-04-02 14:31:16
The Slater Memorial Museum: A Treasure Trove of Art From Five Continents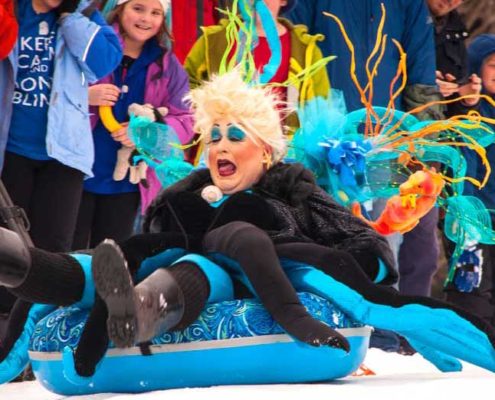 https://inkct.com/wp-content/uploads/2018/02/DSC_0065-B-edit-Sue-Fenton-2014-cropped.jpg
522
1000
Ink Publications
https://inkct.com/wp-content/uploads/2015/06/ink-publications-finer-living-logo-300x163.png
Ink Publications
2018-02-25 12:09:33
2018-02-25 12:23:41
The Crazy "Art" of Getting Downhill - The Hartford Art Sled Derby