Lisa K. MacDonald: Master Crafter of Sailors' Valentines
By Barbara Malinsky / Photos Courtesy Lisa K. Macdonald
I hope you get what you deserve
Dreamlike golden shores
Turquoise waves of hope and endless fields of joy
Forget my name my love
For I am a lonely sailor
Lost at sea.  Anita Krizzan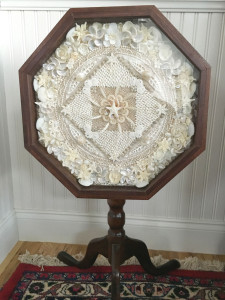 The lonely sailor was subjected to the capricious sea without companionship.  When he arrived in port he could enjoy the benefits of alighting on land and purchase all manner of goods, especially souvenirs for his loved ones when he returned from his journey.
Folklore has it that sailors collected seashells while on leave in exotic ports of call and created intricate works of art during their long voyage from England and America.  Many of the original works of art contain sayings or messages such as "Forget-Me-Not" and "Think of Me".  This led many to believe that sailors made the shell work for their sweethearts back home hence the term "Sailors' Valentines".
The reality is less romantic and more business-minded.  In the 19th century, an enterprising entrepreneur B. H. Belgrave emigrated from England to Barbados.  The town of Bridgetown in Barbados was known for its shops and it was here that he opened a curiosity shop behind a West Indian drinking destination know as the "Ice House".  Sailors visiting the Ice House often frequented the curiosity shop in search of souvenirs to take home to their loved ones.  His shop offered a variety of sea related souvenirs including Sailors' Valentines. Belgrave encouraged the natives of Barbados to create shell work using his cedar, octagonal shaped wooden cases.   The boxes were filled with mosaic designs made of seashells native to the island.  He ran his shop around 1823 until about 1880 when the business was closed.
Lisa K. MacDonald has kept this art form alive through her interpretation of the genre that began with her love of shells.  "I was always a beach kid.  For me it was always a treasure hunt finding shells, driftwood, and anything else the sea might leave behind; the thrill of the hunt!  I was also fortunate enough to have grown up summering in Clinton, Connecticut and Boothbay Harbor, Maine where I enjoyed searching the 'wrack line' for treasures washed up by the tides or playing in the tidal pools and mud flats.  These memories influenced my award-winning Sailors' Valentine 'Tidal Pool', which contained a collage of sea life in the center."  Before that award-winning valentine was the seashells collage that she made for a Girl Scout badge at the age of ten.
In fact, she has been collecting shells since she was a child.  It began when her father's colleague returned from the Philippines with a souvenir basket of seashells.  "From that point I was hooked.  Every time a family member or friends traveled to a beach or island, I asked them to bring me back a shell.  As my collections grew, I learned the scientific names of each shell and kept a record of where and when they were found.  I was fascinated by how many shapes, sizes, patterns, and colors there were and how this was reflected in architecture, fabrics, and design."
MacDonald saw her first Sailors' Valentine while at an antique auction with her parents.   Her father pointed to an octagonal shadow box containing a design made of seashells described as an antique Sailors' Valentine from Barbados.  "He asked me if I had ever seen one before and I replied 'no'.  He asked if I wanted it and said he would buy it for my birthday.  My Dad started bidding on it and as the price climbed, he said, 'Ok Birthday and Christmas'.  The bidding continued and he finally turned to me and said, 'Learn to make your own'.  That Christmas, my parents bought me a mahogany octagon shadowbox, a book on Sailors' Valentines and an instructional DVD.  I sat down in January 2009 and made my first Valentine that I fittingly gave my Dad for Fathers' Day."  Incredibly she won "Best in Show" for "Tidal Pool' at the Philadelphia Shell Show in 2010 and throughout the years has continued to receive numerous awards.
Entering her Clinton waterfront studio, one is immediately transported to an aqueous world; the sea is in full view from every room and seashells surround you.   Her studio is neatly organized with shells organized by type and color – all at the ready for assembling into fantastical, mosaic-like works of art.  She begins her piece with a precise plan in mind.  The center is the most important focal point and something always inspires her – a particularly stunning shell, an old postcard of a 19th century sailor, a deftly carved cameo, a collage of sea life, an exciting frame, and anything that might catch the eye. She has a cadre of antique dealers who are constantly on the lookout for interesting items such as frames, cameos, mother-of-pearl, and special items. It must be worthy of the intricate border that she creates to surround it.
"Several design themes have evolved in my work.  I typically use no more than three colors in each piece, alternating them for contrast and repeating them for continuity.   I begin by pulling together all the shells in a particular color, making sure to coordinate with the frame and whatever I have chosen to feature in the center."
"I like to utilize blank spaces to give the eye a place to rest. While Sailors' Valentines are typically symmetrical, I like to employ a technique I call 'haphazard symmetry' which can be seen in the border of Rhapsody in Blue.  I am also known for my use of embryonic whelks to create a needlepoint effect.  I start by gluing down a layer of crushed shells or sand rather than gluing to bare wood to create texture.  The design evolves from there."
Photographs tend to flatten the images but they are, in fact, more like bas-reliefs. The pieces themselves are three-dimensional with concentric circles of shells radiating from the center.  The shells are a treasure trove of color, shape, size, texture, and pattern.  Her toolbox contains shells, background paper like pressed abalone, her grandfather's compass, tweezers, toothpicks, several types of glue needed for differing adhesive qualities, and a toothbrush for removing the glue from the surface. "Toothpicks are my best friends."  Her work is so detailed that even tweezers are too large for manipulating shells into place; some are smaller than a peppercorn.  The intricate work takes hundreds of hours to complete.  "Most of the money I make goes back into buying materials."  For her, this is truly a labor of love.
In addition to her Sailors' Valentines, she has a museum quality collection of seashells.  They are displayed in two massive cases in a curatorial manner with each shell category separated from another.   The shells are classified with a description – its common and Latin name – and where it was located.  Her collection ranges from the humble to the rare and exotic – the common mussel, golden cowries, rare pink coral, Glory-of-India Cone, chambered nautilus, and a near-record size Florida Horse Conch among others acquired throughout the globe.  Some of the shells were acquired years ago and are now on the endangered list, making them extremely rare.  She would not be able to sell them.
In addition to creating Sailors' Valentines, she also makes Nantucket baskets.  In an inspirational moment, she combined the two crafts into one by weaving the basket and placing a Sailors' Valentine on the bottom that is covered by glass.  She coined the name Lightship Valentines, which can be purchased at the Four Winds Craft Guild in Nantucket.
She clearly enjoys her chosen craft and the camaraderie that it engenders.   "We are such a small group who do this.   It is so important to keep it alive!  We need to get younger people involved in it.  It's essential to know math to make these valentines as well as to do quilting, and baskets."   To that end, she would like to explore bringing some of these ideas into the schools.  She conducts adult classes and does custom work for private individuals but it's the younger people who will ultimately preserve the art form.
The former attorney has invested her own heart in Sailors' Valentines and would like to share that love with as many people as possible.  Looking ahead fifty years, she proclaimed, "I will continue to create as many pieces as I can throughout my life so that I can get people to appreciate and love them!"
For further information go to sailorsvalentineartist@comcast.net
860.552.4054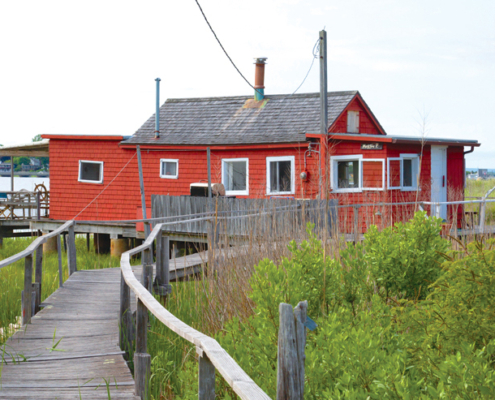 https://inkct.com/wp-content/uploads/2018/07/279_MAGGIEP-crop.jpg
493
1000
Ink Publications
https://inkct.com/wp-content/uploads/2015/06/ink-publications-finer-living-logo-300x163.png
Ink Publications
2018-07-16 15:31:35
2018-07-16 15:54:22
The Maggie P... "Was, and Still Is, Home"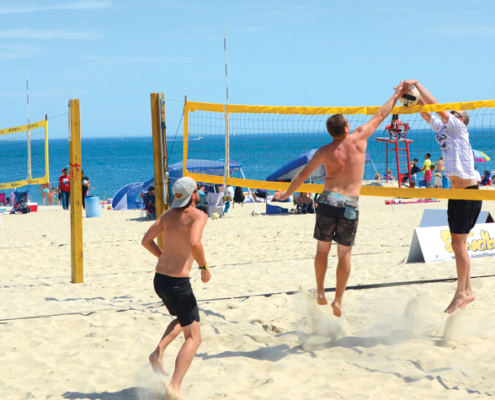 https://inkct.com/wp-content/uploads/2018/07/Ocean-beach_DSC1677-Crop.jpg
475
1000
Ink Publications
https://inkct.com/wp-content/uploads/2015/06/ink-publications-finer-living-logo-300x163.png
Ink Publications
2018-07-16 15:09:08
2018-07-16 15:14:17
The Rebirth of Ocean Beach - 1938: Devastation - 2018: A Jewel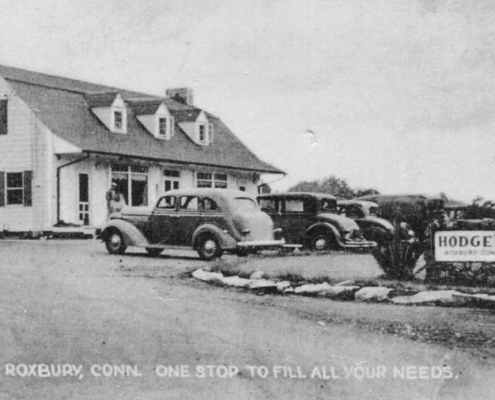 https://inkct.com/wp-content/uploads/2018/07/ROXBURY-MARKET-OLD-POSTCARD-crop.jpg
506
1000
Ink Publications
https://inkct.com/wp-content/uploads/2015/06/ink-publications-finer-living-logo-300x163.png
Ink Publications
2018-07-16 14:00:40
2018-07-16 14:40:14
Roxbury Market and Deli - The Pulse of Roxbury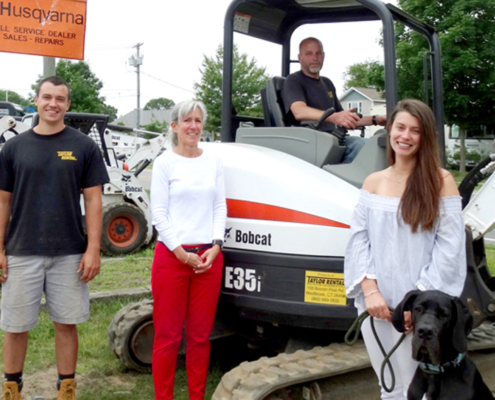 https://inkct.com/wp-content/uploads/2018/07/Taylor-Rental-Party-Plus-crop-1.jpg
566
1000
Ink Publications
https://inkct.com/wp-content/uploads/2015/06/ink-publications-finer-living-logo-300x163.png
Ink Publications
2018-07-16 13:39:04
2018-07-16 14:37:35
Taylor Rental and Party Plus - "Do You Have…?" Taylor Does!
https://inkct.com/wp-content/uploads/2018/03/echo-salon-7-ink-publications-1.jpg
738
1000
Rona Mann
https://inkct.com/wp-content/uploads/2015/06/ink-publications-finer-living-logo-300x163.png
Rona Mann
2018-03-25 09:41:06
2018-03-26 08:21:05
Echo Salon, Guliford - Serenity, Artistry, and the Love of Romeo Valentino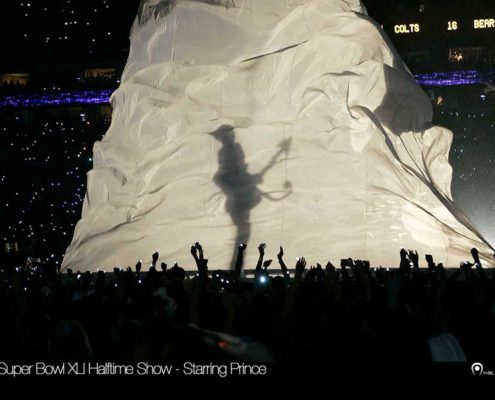 https://inkct.com/wp-content/uploads/2018/02/prince3.jpg
727
1000
Ink Publications
https://inkct.com/wp-content/uploads/2015/06/ink-publications-finer-living-logo-300x163.png
Ink Publications
2018-02-26 07:23:35
2018-02-26 07:23:35
Tribe Inc - A Decade of Super Bowl Halftime Shows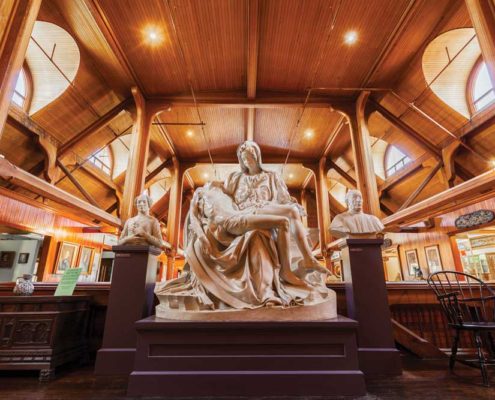 https://inkct.com/wp-content/uploads/2018/02/Slater_Museum_Nov_9_2015-28.jpg
667
1000
Ink Publications
https://inkct.com/wp-content/uploads/2015/06/ink-publications-finer-living-logo-300x163.png
Ink Publications
2018-02-25 12:41:31
2018-04-02 14:31:16
The Slater Memorial Museum: A Treasure Trove of Art From Five Continents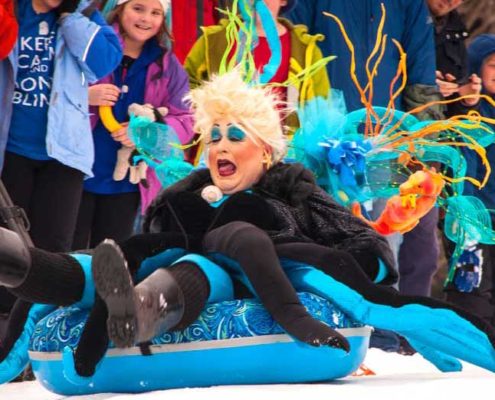 https://inkct.com/wp-content/uploads/2018/02/DSC_0065-B-edit-Sue-Fenton-2014-cropped.jpg
522
1000
Ink Publications
https://inkct.com/wp-content/uploads/2015/06/ink-publications-finer-living-logo-300x163.png
Ink Publications
2018-02-25 12:09:33
2018-02-25 12:23:41
The Crazy "Art" of Getting Downhill - The Hartford Art Sled Derby