Lavender Pond Farm –
"

A Feast for the Senses

"
By Barbara Malinski / Photos Courtesy Lavender Pond Farm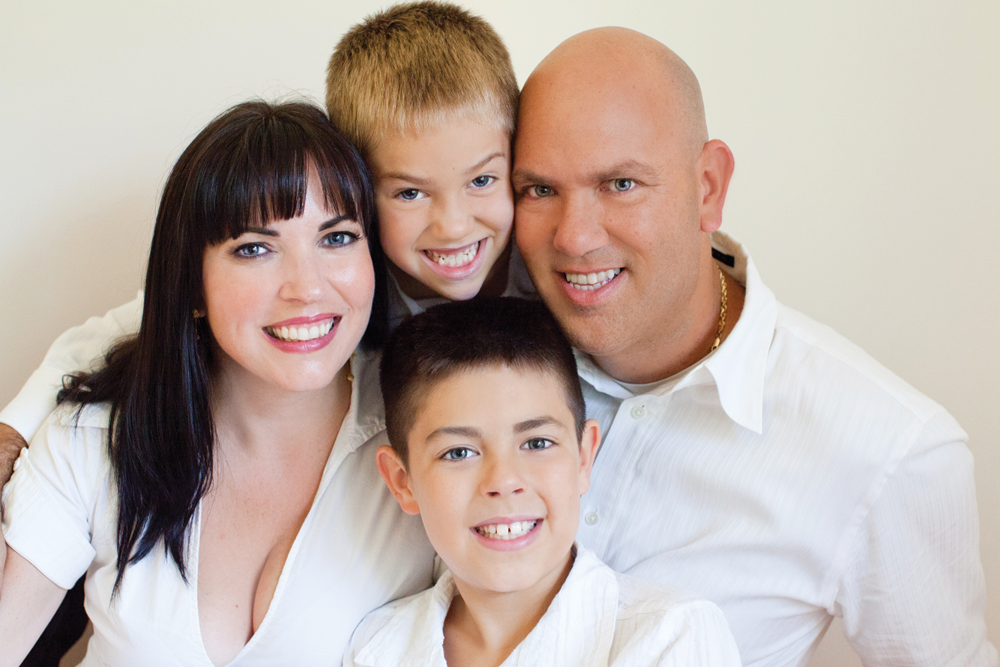 "Lavender Pond Farm – a more beautiful place" assures a unique experience.
The welcoming sign on Roast Meat Hill Road in Killingworth is an invitation to the entrance where the promise begins it fulfillment. Suddenly, the immediate sense of space slows your breathing.  To your left and right are rows upon rows of lavender varieties.  Chris and Denise Salafia are the owners and Chris moves his tractor out of my way so that I can approach the house where Denise directs me to park next to the chicken coop.  As soon as I open the car door, Flora a Labradoodle who sports a lavender bandana around her neck greets me, a new curiosity.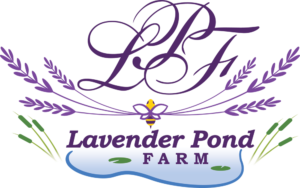 Denise and Chris are eager to tell me their story about their new acquisition, Lavender Pond Farm, which is only two years old.  Denise is a trained dancer who was the previous owner of the Dance Corner in Killingworth.  Chris is the CEO of a software company.   In her previous home, Denise had a family garden of two acres and had exhausted the possibilities for expanding. Chris was also looking for new experiences.  "I rode a desk for 25 years.  Now I am happy riding a tractor."  According to Denise, "It was time for him to step back from his career to do something in the open air."
Denise recalls a book Miss Rumphius by Barbara Cooney.  She fell in love with the story's message when reading it to her sons.  Its call to action is to make the world a more beautiful place.  Miss Rumphius made the world a more beautiful place by planting flowering plants (lupines) and then scattering the seeds.  Denise called her mother Miss Rumphius because she always did something extra special in everyday things. There is more than a little bit of Miss Rumphius in Denise Salafia whose mission is now to transform Lavender Pond Farm into a unique destination.
"This is my Miss Rumphius opportunity; there is her feel here – a purity that's hard to explain, a soothing sensation.  It's not structured; there are nooks and crannies that have different views and reflections.  It's peaceful even when lots of people are here."  That feeling begins to take its effect upon me.  I am suddenly calmer and less hurried because of the expanse of space, the sound of trickling water, and the aroma of nine thousand lavender plants that is known to have a relaxing effect.
There are great plans for the farm but it began with the planting of lavender.  "It's more work that I ever imagined being a farmer.  We clip all the plants by hand.  Commercial growers clip them all at once to get the oils.  I clip every other row so that there are always blooms."  There are both English and French varieties.  The French is more aromatic and the English somewhat more subdued.  I even stroked one of the plants when Denise invited me to caress a French lavender from the bottom up.  The plant automatically relinquishes its aroma and I am bathed in the fragrance while my hands are lavender scented.
Lavandula (lavender) is a genus of 39 species of flowering plants in the mint family.  It is native to the Old World and is found from Cape Verde and the Canary Islands, Europe, across northern and eastern Africa, the Mediterranean, and southwest Asia to southeast India.   The name may actually be derived from the Latin livere, "blueish".
The plant is grown mainly for the production of essential oil of lavender that has antiseptic and anti-inflammatory properties.  The extracts are used as fragrances for bath products.  It is grown as a condiment and used in salads and dressings.  Flowers yield abundant nectar from which bees make a high-quality honey.  Flowers can be candied and are sometimes used as cake decorations.  Lavender flavors baked goods and desserts and is also used to make lavender sugar.  Lavender flowers are occasionally blended with black, green, or herbal teas.  It is used extensively with herbs such as chamomile in aromatherapy.  There is evidence that it has a calming effect and influence on sleep quality.
History reveals that lavender was a prized herb and used to prepare a holy essence.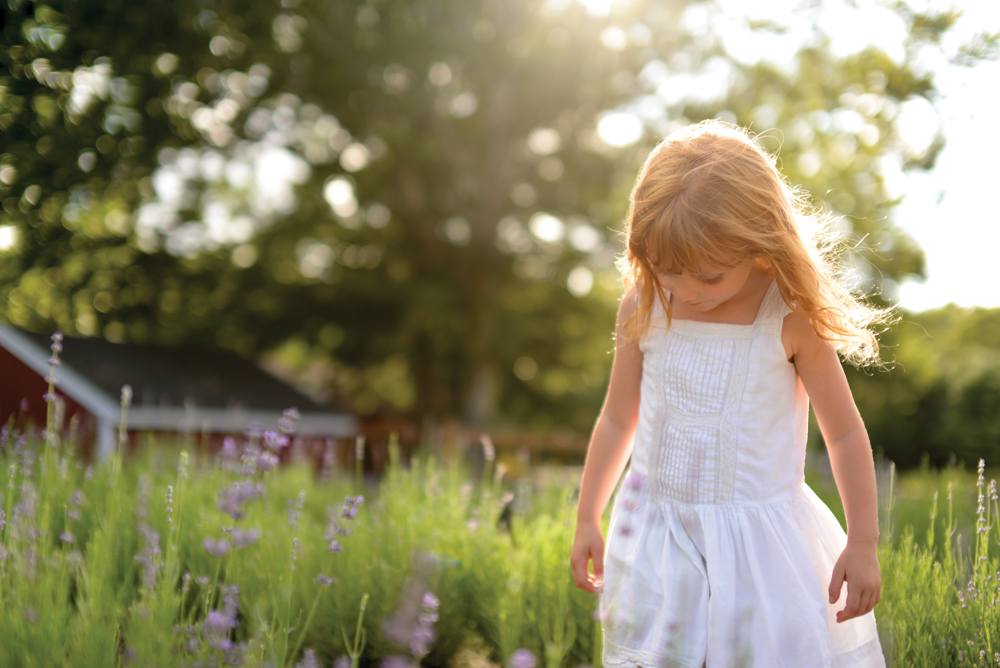 There is a biblical reference mentioned in the Song of Solomon.
Nard (lavender) and saffron,
Calamus and cinnamon,
With every kind of incense tree,
With myrrh and aloes,
And all the finest spices.
As an avid gardener, Denise was aware of these properties and so the adventure began.  In addition to the lavender plants, the couple has ambitions for the twenty-seven acre property.  There is already a butterfly garden of Sedum, Butterfly Bushes, Bee Balm, and Abbotswood.  The small pond is already bursting with water lilies and is ready for a bridge reminiscent of Giverny, Monet's home in France.  Denise wants visitors to be able to walk across the pond and reflect upon its beauty but now the decision has to be made about the character of the bridge.  Denise ponders; it has to be just right.  Roses are arriving today for another area.  "I think they will be a nice contrast with the lavender."  The beehives are literally buzzing with activity feasting on the lavender that will make a uniquely flavored honey.
The main house is located at the rear of the property that overlooks a larger pond with an adjacent expanse of lawn.  The view from the house interior is idyllic with the soothing sounds of trickling water permeating the living space.  The family has created a small beachhead there where they and their two sons can swim and use paddleboats. Approaching the large pond is a small stone bridge with two pillars at the entry.  This is where Denise envisions hosting wedding ceremonies.   This parcel of land also boasts a small fully functional cottage that would make a perfect honeymoon suite or getaway.
Like the bees and butterflies, Denise's head is abuzz with other ideas for Lavender Pond Farm.  A picnic area ablaze with sunflowers is planned but the picnic tables and chairs will not be your usual public park variety but something special.  Denise is still actively pursuing that something special.  "I want it to be pretty!  I would love to host a Mother's Day tea every year."  A conservatory is envisioned for another parcel of land.  This will allow for all year events and indoor plantings.
Throughout the property there are benches everywhere where people just drop in for some relaxation or a gathering.  "This is an outdoor classroom.  Everyone can learn from being here.  We have seniors, book clubs, and yoga groups.  On any given Saturday morning, there are twenty to forty people practicing yoga."
The small barn at the entrance is a treasure trove of lavender-based products for sale.  Denise mentions that lavender is a wonderful insect repellent, an antiseptic, cleaner, lotion, anti-itch and sunburn reliever.  The shop reflects those properties.   The variety of products is wide reaching.  There are handmade sachets, the Salafia private blend of soaps and lotions, body and bath products, castile soaps, candles, Whole Harmony Herbal Teas from Haddam, syrups, confits, tea sets, and so much more. "We actually make our own candles here to control the distillation of oils."   There in plain sight is the colorful front cover of the book Miss Rumphius who is indeed part of the inspiration for this venture.  The proceeds from the sale of this children's book are donated to Smilow.  "We are over $2,000 to date."
It is very difficult to leave.  The warm sun and more than two hours of inhaling the aromatic lavender have created a peaceful, calming effect but it is time to depart.  I approach my car and bid farewell to Flora, and the chickens cackling in the coop.  They are part of the farm experience as well and are named for Broadway characters – Oz, the rooster, Auntie Em, Dorothy, Glinda, and Elphaba (Wicked).   I reluctantly depart but realize that I can return anytime recalling Denise's wish, "I want people to come through here and have this experience that creates relaxation and serenity."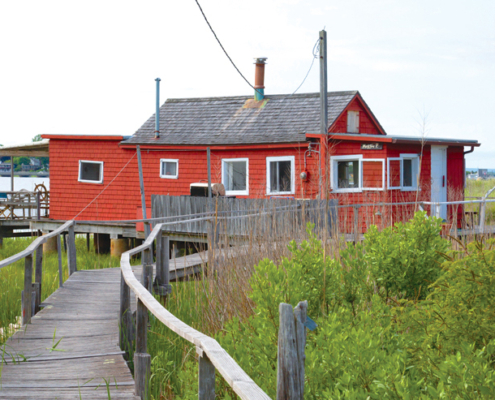 https://inkct.com/wp-content/uploads/2018/07/279_MAGGIEP-crop.jpg
493
1000
Ink Publications
https://inkct.com/wp-content/uploads/2015/06/ink-publications-finer-living-logo-300x163.png
Ink Publications
2018-07-16 15:31:35
2018-07-16 15:54:22
The Maggie P... "Was, and Still Is, Home"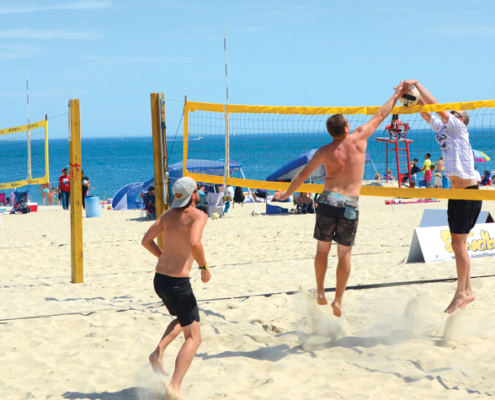 https://inkct.com/wp-content/uploads/2018/07/Ocean-beach_DSC1677-Crop.jpg
475
1000
Ink Publications
https://inkct.com/wp-content/uploads/2015/06/ink-publications-finer-living-logo-300x163.png
Ink Publications
2018-07-16 15:09:08
2018-07-16 15:14:17
The Rebirth of Ocean Beach - 1938: Devastation - 2018: A Jewel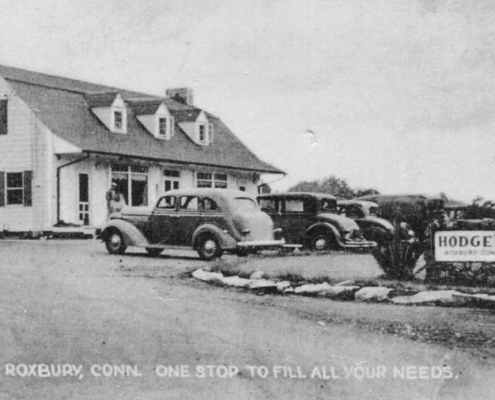 https://inkct.com/wp-content/uploads/2018/07/ROXBURY-MARKET-OLD-POSTCARD-crop.jpg
506
1000
Ink Publications
https://inkct.com/wp-content/uploads/2015/06/ink-publications-finer-living-logo-300x163.png
Ink Publications
2018-07-16 14:00:40
2018-07-16 14:40:14
Roxbury Market and Deli - The Pulse of Roxbury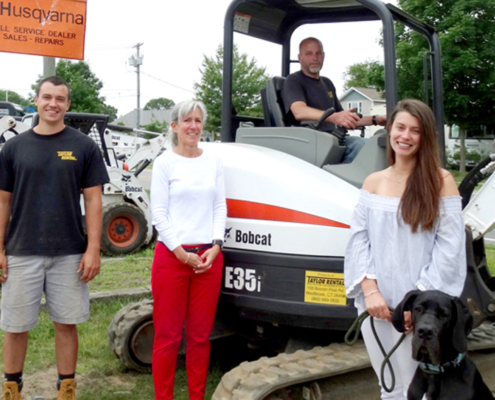 https://inkct.com/wp-content/uploads/2018/07/Taylor-Rental-Party-Plus-crop-1.jpg
566
1000
Ink Publications
https://inkct.com/wp-content/uploads/2015/06/ink-publications-finer-living-logo-300x163.png
Ink Publications
2018-07-16 13:39:04
2018-07-16 14:37:35
Taylor Rental and Party Plus - "Do You Have…?" Taylor Does!
https://inkct.com/wp-content/uploads/2018/03/echo-salon-7-ink-publications-1.jpg
738
1000
Rona Mann
https://inkct.com/wp-content/uploads/2015/06/ink-publications-finer-living-logo-300x163.png
Rona Mann
2018-03-25 09:41:06
2018-03-26 08:21:05
Echo Salon, Guliford - Serenity, Artistry, and the Love of Romeo Valentino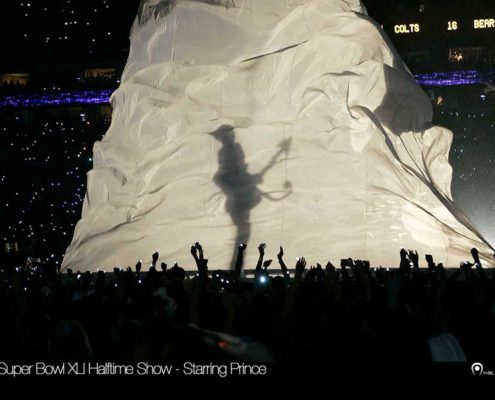 https://inkct.com/wp-content/uploads/2018/02/prince3.jpg
727
1000
Ink Publications
https://inkct.com/wp-content/uploads/2015/06/ink-publications-finer-living-logo-300x163.png
Ink Publications
2018-02-26 07:23:35
2018-02-26 07:23:35
Tribe Inc - A Decade of Super Bowl Halftime Shows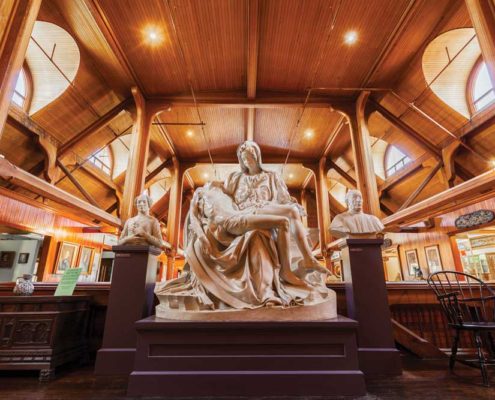 https://inkct.com/wp-content/uploads/2018/02/Slater_Museum_Nov_9_2015-28.jpg
667
1000
Ink Publications
https://inkct.com/wp-content/uploads/2015/06/ink-publications-finer-living-logo-300x163.png
Ink Publications
2018-02-25 12:41:31
2018-04-02 14:31:16
The Slater Memorial Museum: A Treasure Trove of Art From Five Continents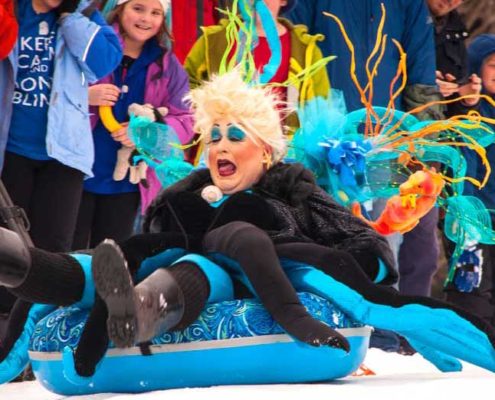 https://inkct.com/wp-content/uploads/2018/02/DSC_0065-B-edit-Sue-Fenton-2014-cropped.jpg
522
1000
Ink Publications
https://inkct.com/wp-content/uploads/2015/06/ink-publications-finer-living-logo-300x163.png
Ink Publications
2018-02-25 12:09:33
2018-02-25 12:23:41
The Crazy "Art" of Getting Downhill - The Hartford Art Sled Derby