Edd's Place, Westbrook – The Backyard Treasure
by RONA MANN / photos by Stephanie Sittnick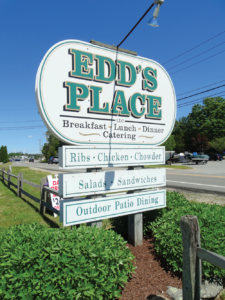 It's funny, isn't it, how you can live in a place for years and not realize what's right in your own backyard.
It might be a river you never knew existed because it was hidden from view by trees.  It could be a little restaurant you couldn't readily see from the road. It might even be a tiny secluded spot where you could sit at picnic tables, de-stress for a little while, and take in the simple beauty of nature surrounding you. Or it could be all of these if you find Edd's Place.
Edd Hannett, a classically trained chef, always wanted to open his own seasonal restaurant. Living in Westbrook along with wife, Kim and their two daughters, he scoured the area."We looked in every town, but nothing quite fit," Edd begins. But then, as often happens, they found exactly what they were looking for right in their own backyard. "It had been a deli, and the woman who owned it just didn't want to do it anymore." But Hannett and Kim did, so 16 years ago they opened the doors to Edd's Place. It was very difficult to find due to thick overgrowth behind the small building, but  knowing they could make a "go" of it, Edd and Kim cleared all the brush, put in a back patio, and added a glassed-in, heated gazebo. "We now have seating for 80," Kim says.
And who wouldn't want to sit by the banks of the Menunketesuck River that runs from the local nature preserve to Long Island Sound? Edd points out that the restaurant is just a quarter mile in from the outlet to the sound with dockage on premises, making it easy for those arriving in boats, kayaks, and even jet skis for breakfast, lunch, or dinner.
Yes, this time of year they're open from 8AM to 8PM, the only exception being Sundays when they close at 3PM. However, Edd's Place is far from your average grab-a-sandwich-and-go place…not by a long shot. To begin with, there is no seating inside the tiny space that appears at first blush to be little more than a shed. It's merely a place for customers come in, be warmly greeted (since the Hannetts know nearly every one of them), place their order, and retire to the tables by the river; or if the air has a chill, to the heated enclosed gazebo. Edd and Kim's daughters subsequently bring the orders out as a courtesy, even though Edd's is a self-serve dining experience.
And yes, it is absolutely a dining experience. No fast food here. No prepared items.
Everything  – absolutely everything – is created from scratch so that it is always fresh and delicious. Sure you can get a juicy foot long hot dog at Edd's Place, but you can also enjoy his famous BBQ pulled pork sandwiches, paninis, Caribbean fish tacos, grinders, salads, lobster roll, lobster pie, baked stuffed shrimp, crabcakes; and each evening Edd presents 4-star dinner specials that change nightly. Local fishermen and women love Edd's Place because they can bring their catch to the restaurant, and Edd will prepare it however they like and include two sides. "You catch it, you clean it and filet it, and I'll cook it," he says with a self-satisfied smile.
Like that famous bar where "everybody knows your name," Edd's Place has attracted and built a loyal clientele for the past 16 seasons, yet they are amazed that even some of the locals have said, "I must have driven by 100 times and never realized what you had here." Theirs is an open kitchen, so conversation flows freely on both sides of the counter.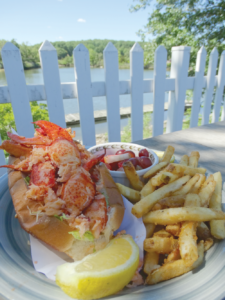 And what they have here is completely out of the ordinary. Edd and Kim strive to keep the restaurant open until "it's just too cold and the pipes might freeze." Yet all the while they do not rest on their laurels – in fact this family has little time to rest at all! Shortly after opening every spring, they feature Caribbean Nights each Friday and Saturday with Edd's delicious and authentic island cuisine. Throughout the summer months gourmet special dinners change nightly, fresh fish is prepared to order, and meals are cooked to  go for those in a hurry, on a boat, or on their way to the beach. "We also do a lot of catering," Kim offers. "We do parties and events of all sizes off premises, or groups come here for showers, rehearsal dinners, and special parties. It's a great setting for them."
Yet another bonus this backyard treasure offers is their BYOB policy. "Guests are welcome to bring whatever they want to enjoy with our food," Kim says. "We do not have any kind of corkage fee, and we'll even provide wine glasses if they need them." By now you probably don't need any more encouragement, but let us add Edd's is Zagat rated, dog friendly, and you won't beat their prices anywhere.
Autumn is a beautiful time of year on the river, and Edd's Place celebrates the season with Octoberfest and homemade German food every Friday and "Saturday night in September. "We do this a little early because it's still warm outside," Edd adds.
Breakfast is a year 'round occasion at the restaurant where both locals and newbies (who rapidly become regulars) can chow down on Make Your Own omelettes, pancakes, french toast, wraps, and Kim's famous Benedicts…egg, crabcake, lobster, or whatever  she creates on any given morning.
There are always desserts…homemade daily, but they come with a lineage that makes them famous to those fortunate enough to have indulged. Edd's 90 year old grandmother used to make a very special cheesecake. She would lovingly prepare it daily, then sit on a chair in the tiny space, greeting and chatting up the customers till every slice was gone. Although grandma has passed on, her daughter, Edd's mom, Ruth is actively building her own legacy of desserts. "Thirty years ago my mom owned the Muffin Corner in Westbrook, so she knows what she's doing," Edd says proudly. "Now she gets up early every morning and is at the restaurant before the sun rises, creating all the desserts, her famous quiche, and potato salad the customers just love. Always, everything is made with top ingredients – absolutely no shortcuts."
The Hannetts live right on the river, so Edd opts for a relaxing commute on the water each day. "The sunsets here are phenomenal," he states. "As nice as Key West. Matter of fact, I don't know of another place with sunsets like this."
Edd's Place is just three doors west of the Singing Bridge at 478 Boston Post Road   (860) 399-9498
Call ahead to place your order or for catering information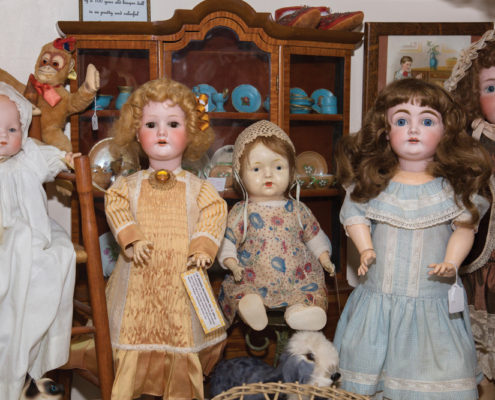 https://inkct.com/wp-content/uploads/2017/10/041_DOLLHOSPITAL.jpg
667
1000
Ink Publications
https://inkct.com/wp-content/uploads/2015/06/ink-publications-finer-living-logo-300x163.png
Ink Publications
2017-10-10 14:13:30
2017-10-10 21:31:57
Calling All Dolls - part store, part hospital, and part museum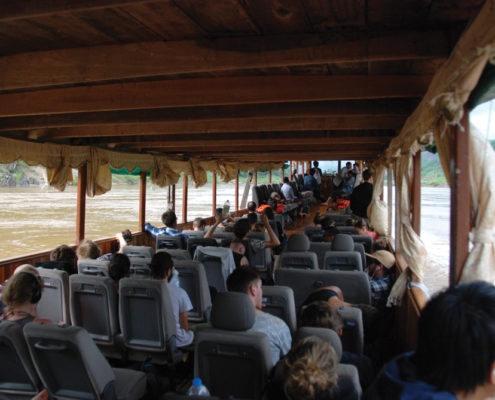 https://inkct.com/wp-content/uploads/2017/10/DSC_0483.jpg
669
1000
Ink Publications
https://inkct.com/wp-content/uploads/2015/06/ink-publications-finer-living-logo-300x163.png
Ink Publications
2017-10-10 13:38:47
2017-11-08 13:43:56
The Mekong River - Journey of a Lifetime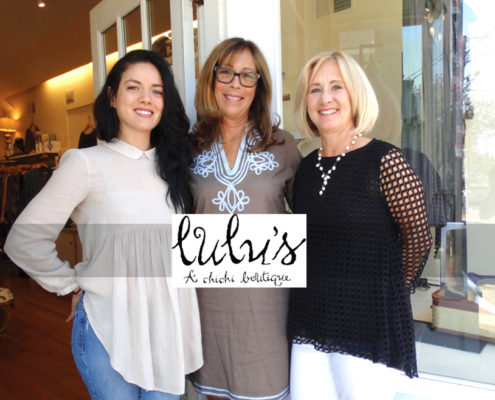 https://inkct.com/wp-content/uploads/2017/10/lulus-boutique-1.jpg
658
1000
Ink Publications
https://inkct.com/wp-content/uploads/2015/06/ink-publications-finer-living-logo-300x163.png
Ink Publications
2017-10-10 11:48:17
2017-10-10 19:58:19
Lulu's Guilford - From Haiti to Chichi and Everything In Between!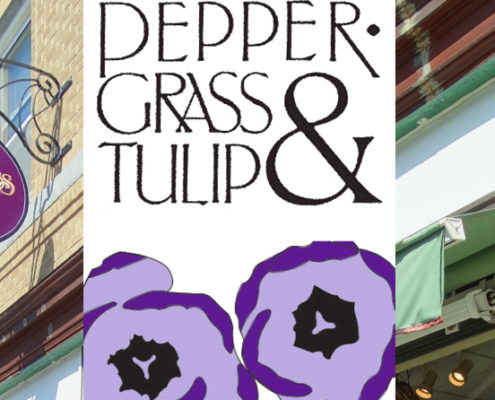 https://inkct.com/wp-content/uploads/2017/10/Peppergrass-Tulip-crop.jpg
446
997
Ink Publications
https://inkct.com/wp-content/uploads/2015/06/ink-publications-finer-living-logo-300x163.png
Ink Publications
2017-10-10 09:09:22
2017-10-10 09:09:22
Closet Dreams - A Little Girl "Branches Out" to Peppergrass & Tulip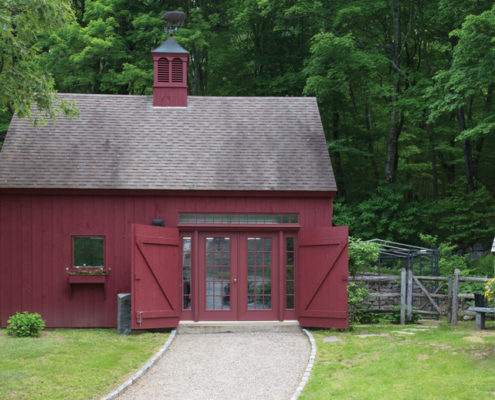 https://inkct.com/wp-content/uploads/2017/07/147_NAUTICALARTS-crop.jpg
518
1000
Ink Publications
https://inkct.com/wp-content/uploads/2015/06/ink-publications-finer-living-logo-300x163.png
Ink Publications
2017-07-10 12:08:24
2017-07-10 12:08:24
Preserving Our Seafaring Traditions - The Nautical Arts Workshop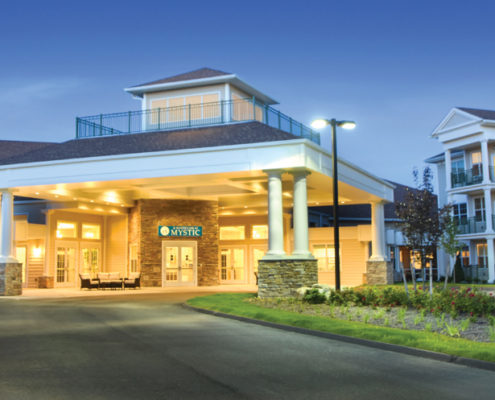 https://inkct.com/wp-content/uploads/2017/07/Mystic-night-front-crop.jpg
497
1000
Ink Publications
https://inkct.com/wp-content/uploads/2015/06/ink-publications-finer-living-logo-300x163.png
Ink Publications
2017-07-10 10:30:00
2017-07-10 10:35:58
The Community of Masonicare at Mystic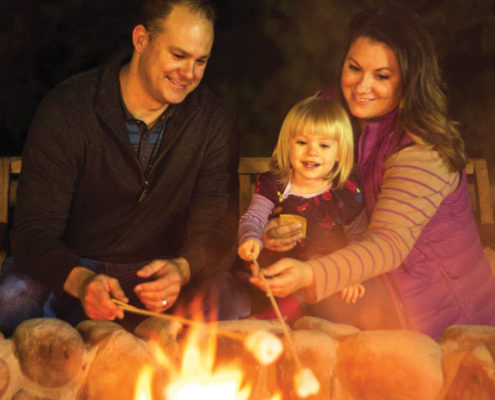 https://inkct.com/wp-content/uploads/2017/07/Teneya-Lodge-crop.jpg
466
999
Ink Publications
https://inkct.com/wp-content/uploads/2015/06/ink-publications-finer-living-logo-300x163.png
Ink Publications
2017-07-03 08:31:20
2017-07-03 08:57:09
A Dirty Stick, A Cocktail Napkin, and A Few Good Friends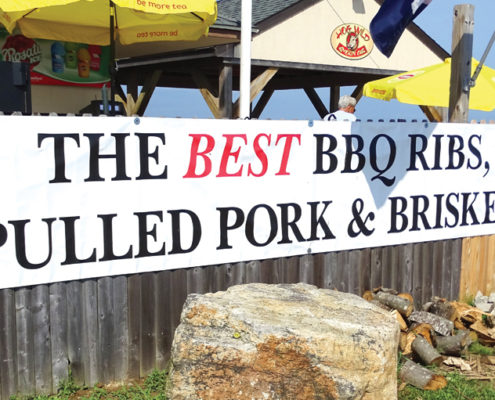 https://inkct.com/wp-content/uploads/2017/07/Hog-wild-smoking-cue.jpg
511
999
Ink Publications
https://inkct.com/wp-content/uploads/2015/06/ink-publications-finer-living-logo-300x163.png
Ink Publications
2017-07-01 09:48:02
2017-07-01 09:52:53
Just Follow Your Nose. . . And Go Hog Wild at Westbrook Beach