The Mystic Whaler – Continuing an American Maritime Tradition
Profile by Caryn B. Davis
Although he had no prior sailing experience, Captain John Eginton thought that working as a deckhand on an old three-masted schooner in Maine would be a nice way to see the coast and prolong having to find a "real" job. He spent six seasons onboard the Victory Chimes, and ultimately became the first mate. During the winter months when he was not at sea, he coached wrestling in his hometown of Stamford, Connecticut. But it didn't hold his attention for very long.
"I had the wanderlust and heard great tales about the Caribbean. I had never been there. I got hired as a mate on a schooner called Voyager. We did cruises out of Saint Martin," said Eginton.
Voyager was from Mystic, Connecticut. She was designed and built in 1977 by Frank Fulchiero who established Voyager Cruises along the Mystic River. The 95-foot vessel took passengers out for scenic and sunset excursions. After her stint in the Caribbean had ended, John sailed to Mystic on Voyager where he met other sailors and learned about an opportunity on the Pride of Baltimore.
Pride was a reproduction of a 19th-century Baltimore clipper that had been commissioned by the citizens of Maryland as a goodwill ambassador ship.
When Eginton joined her as mate, she was scheduled to undertake her most ambitious tour yet, sailing from Baltimore to San Francisco in six months time. The ship made stops in Jamaica, Panama, Costa Rica, Mexico, and finally San Francisco where the crew disembarked and was relieved by a second crew who sailed her back east. Eginton returned to Mystic and became captain on yet another schooner, the Charlotte Ann.
"At the end of the 1983 season on Charlotte Ann, she was leased by a fellow from Florida. She was soon sold and never came back to Mystic," John recalled.
John remained in Mystic and found work as a captain on the Mystic Whaler. The Whaler was built in 1967 specifically as a passenger vessel for vacation cruises. She is a replica of a late 19th century coastal cargo schooner and can carry 55 passengers by dayand sleep 34 overnight. When John took the position as captain, he promised himself he would only do it for three years. Even though he had been working on boats for 10 years by this point, he was not hooked. After two seasons, he kept his promise to himself and gave his one-year notice.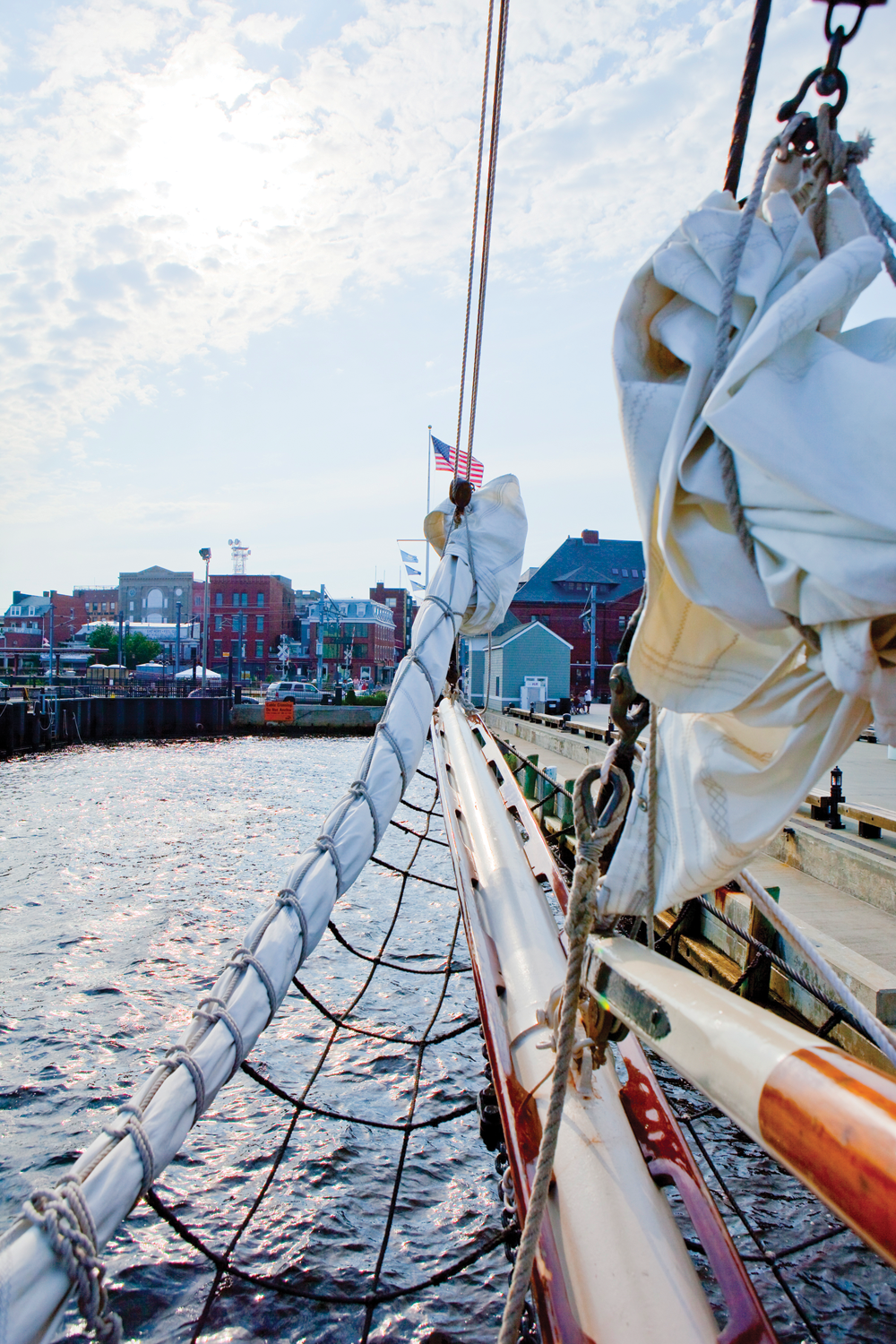 "I did not see it as a career. I saw it as an escape from a career," Eginton said.
When his time was up, he retired with fond memories and decided to experiment with making a real living by becoming a captain on a private 70-foot luxury motor yacht. He spent his winters in the Bahamas and his summers in Newport, Rhode Island.
"Running the motor yacht was a palatial existence. There were many positive aspects, but it was unfulfilling. At the end of each day I asked myself, 'whom did I do what good for today? I am a well-qualified coast guard licensed chauffeur on a rich man's toy," explained John. "In that year I discovered I did not miss sailing, but what I did miss was passengers. They bring such different outlooks about life to the boat with them."
The following year, he returned to Connecticut and took over as captain on the Mystic Clipper, a newer and larger vessel owned by the same company that operated the Mystic Whaler.
"I was delighted to be back in New England. It was the joy of carrying passengers. It was a profession I had to leave to know I belonged there. When I returned, I was grateful; and I have been grateful ever since," John said, who remained onboard the Clipper for the next six years.
P.J. and Charlie Matthews, two businessmen from West Hartford who had invented the pre-baked frozen pie, owned the Clipper and the Whaler. They built the ships with profits earned from the pie shops they had subsequently opened. But after P.J.'s death in 1994, the boats ceased operation. The Clipper was sold, but the Whaler had been hauled out and was awaiting repairs, as funds would permit. She had not sailed in five years. She needed a substantial refit and basically a whole new bottom. Eventually she was placed in the dead boat pile, half torn apart and half rebuilt.
"With the dissolution of my employer of 11 years, I was out of work," Eginton said.
John wanted to try and save the Whaler and get her back in the water. He had what he refers to as an "ingenious scheme". He decided to start his own company and formed Mystic Whaler Cruises, offering day sails and overnight excursions to paying passengers. Somehow he managed to raise the capital he needed and was able to finish fixing the boat.
"It still astounds me that it all came together. This is our 18th year," said John.
In 2006, John moved the boat from Mystic to City Pier in New London, where she makes her home along the city's historic waterfront during the summer months. In early spring, the Whaler can be found on the Hudson River where she and her sister ship, the sloop Clearwater, take school groups out on environmental education cruises. During her two-month stay, 4,000 students will tow a trawl net, catch and study fish, check the chemistry and oxygen content of the water, and learn about the ecology and history of the Hudson River while onboard the Mystic Whaler.
The Sloop Clearwater was launched in 1969 through the efforts of folk musician Pete Seeger and friends. Their program, now in its 43 year, is so successful that in springtime they need a second boat for the school groups. For the past 17 years the Mystic Whaler has been that boat.
"We are so proud to be involved with Clearwater. We believe in education wherever and whenever we can do it. Five years ago we formed the not-for-profit Mystic Whaler Foundation to support the educational work we do," John said.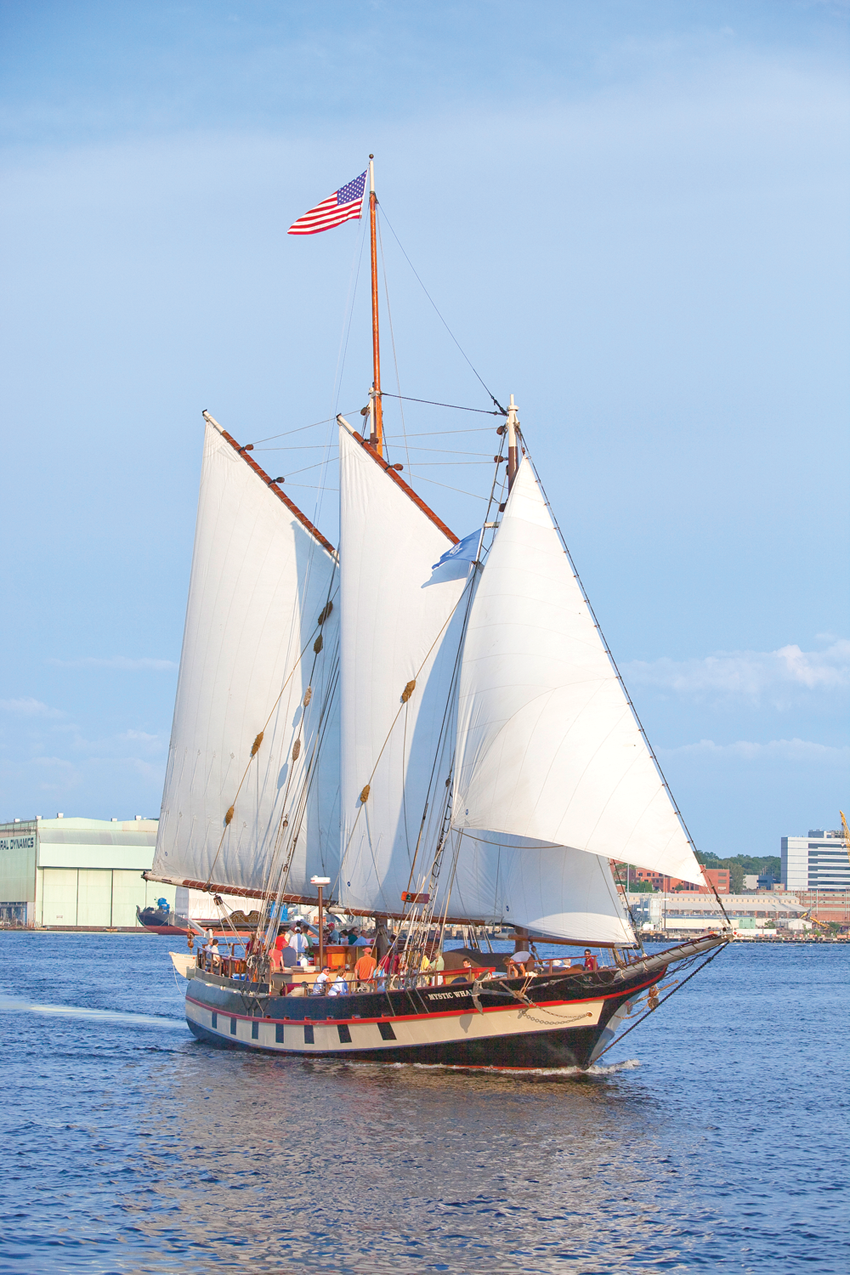 In the fall, the Mystic Whaler Foundation provides sail training voyages to children from Title 1 public schools who could not normally afford such an experience. While at sea they learn navigation, sail setting, steering, the physics of sail theory, how to climb aloft, and traditional skills like marlinspike or scrimshaw.
"These are charters. We had a 5-day cruise with the Abington Friends School from Pennsylvania, and for several years we have been working with the Global Youth Leadership Institute. We went out two years ago. It was a fascinating mix of students from Syria, Morocco, Lebanon, and Milwaukee. They were wonderful. We have a trip with them this summer," Eginton said.
When the Mystic Whaler is not doing educational trips, she is busy taking passengers out on lobster dinner cruises, on day sails from New London, on three to five day overnight trips from the Chesapeake Bay, and to the nearby islands of Cuttyhunk, Martha's Vineyard, and Block Island.
"I never miss land. I miss the smell of grass and a Little League baseball game in the summer. But it's a rich life. I love the variety of our seasons between the spring on the Hudson, the summers in southeastern New England, and the fall in the Chesapeake Bay. People ask me what my favorite season is, and I say, 'the next one.' It's always something to look forward to," John said.
Each voyage has its own unique spin. In the Chesapeake, passengers can book travel during the Crab Festival, or the Great Chesapeake Bay Schooner Race, or choose a trip where chanty singers serenade with sea songs, history, and maritime lore. From Connecticut, there is a Lighthouse Cruise where passengers can view over a dozen lighthouses while learning their histories and about the lives of their keepers. On a different three-day cruise, passengers visit Block Island where the America Schooner Association holds its annual rendezvous. Classic boats create a breathtaking backdrop while passengers enjoy a lobster dinner and musical jamboree. Another excursion brings Don Sineti, a 20th century Yankee whaleman and singer onboard. This voyage incorporates stops in Sag Harbor, New York to visit the historic Sag Harbor Whaling Museum, while Don performs a concert at the Old Whalers Church. On Memorial Day Weekend when Opsail and Navy Fleet Week are in full swing, the Whaler traverses New York Harbor where ships from all over the world converge. During every voyage  passengers can help sail the ship or just enjoy the view.
The Whaler's season starts in April and ends the first week in November, but John lives on the boat year round which makes for a short commute to work; and as he likes to note, your home is always with you.
"I often wonder if I was not running the Mystic Whaler what I would mostly likely be doing. It probably would be operating a B&B, because that most resembles what we do here. I enjoy being a host. I believe it is a privilege to be of service to one's fellow man and woman. My life is a vacation. I am the luckiest person I have ever met," Eginton said.
For more information, log onto www.mysticwhalercruises.com.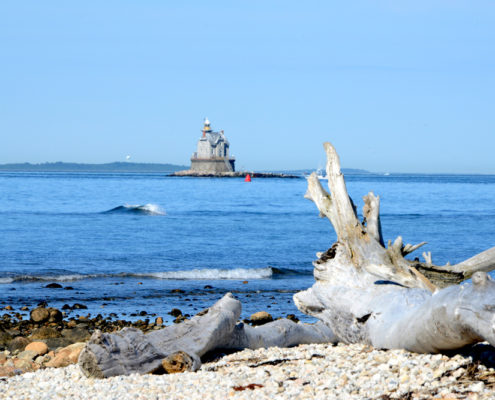 https://inkct.com/wp-content/uploads/2017/11/DSC7043.jpg
667
1000
Carolyn Battisa
https://inkct.com/wp-content/uploads/2015/06/ink-publications-finer-living-logo-300x163.png
Carolyn Battisa
2017-12-31 09:16:31
2017-12-31 12:53:35
45 Minutes, Yet a World Away - The History and Natural Beauty that is Fishers Island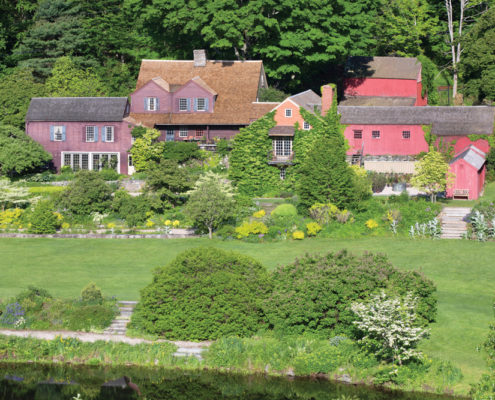 https://inkct.com/wp-content/uploads/2017/11/037_HOLLISTERHOUSE.jpg
667
1000
Caryn B. Davis
https://inkct.com/wp-content/uploads/2015/06/ink-publications-finer-living-logo-300x163.png
Caryn B. Davis
2017-11-22 10:16:46
2017-12-31 08:26:53
Paradise Found - The Hollister House Garden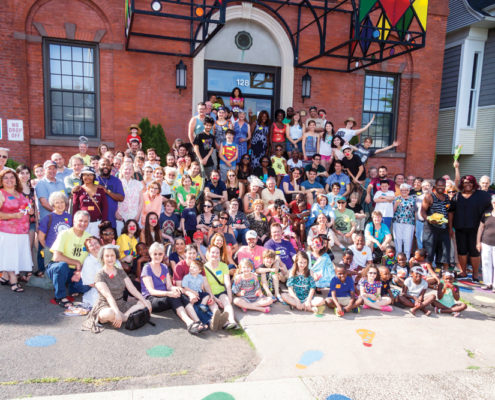 https://inkct.com/wp-content/uploads/2017/06/Group-photo-Matthew-Kabel.jpg
667
1000
Charmagne Eckert
https://inkct.com/wp-content/uploads/2015/06/ink-publications-finer-living-logo-300x163.png
Charmagne Eckert
2017-06-24 11:35:07
2017-12-31 08:39:00
Oddfellows Playhouse Youth Theater: Acting, for the Future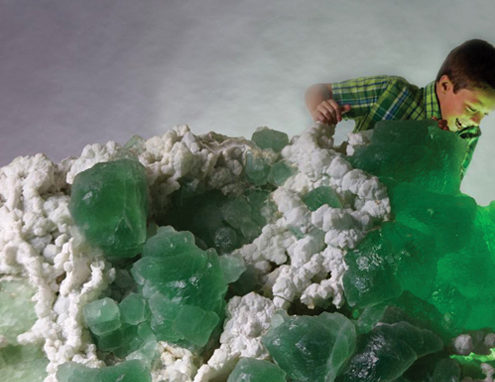 https://inkct.com/wp-content/uploads/2017/06/featured.jpg
382
994
Laurencia Ciprus
https://inkct.com/wp-content/uploads/2015/06/ink-publications-finer-living-logo-300x163.png
Laurencia Ciprus
2017-06-13 10:12:25
2017-06-25 12:30:34
Yale Peabody Museum - David Friend Hall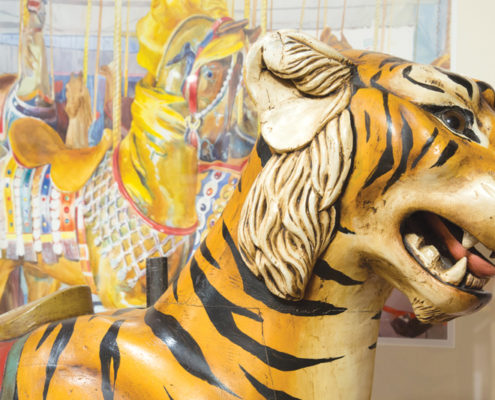 https://inkct.com/wp-content/uploads/2017/02/001_CAROUSELMUSEUM-cropped.jpg
533
1000
Caryn B. Davis
https://inkct.com/wp-content/uploads/2015/06/ink-publications-finer-living-logo-300x163.png
Caryn B. Davis
2017-02-27 13:29:05
2017-06-24 09:54:57
"Catch a Painted Pony on the Spinning Wheel Ride" The New England Carousel Museum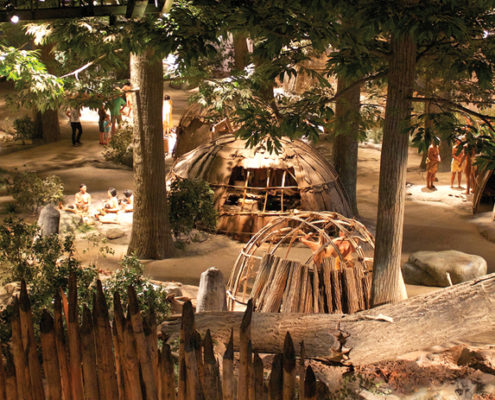 https://inkct.com/wp-content/uploads/2016/10/MPMRC_PequotVillage_Panorama.jpg
463
1000
Ink Publications
https://inkct.com/wp-content/uploads/2015/06/ink-publications-finer-living-logo-300x163.png
Ink Publications
2016-10-31 16:15:33
2017-01-03 08:27:00
Cold Case - Mystic Archaeological Team Reveals Ancient Connecticut Mystery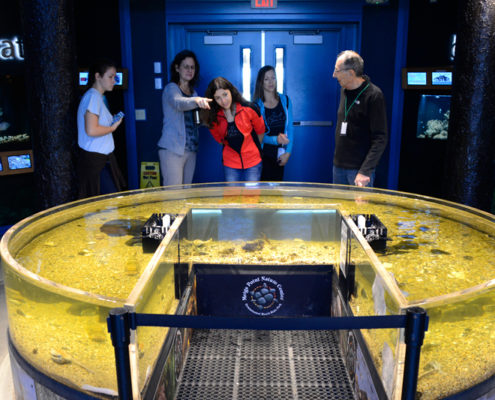 https://inkct.com/wp-content/uploads/2016/10/hammo-nature-center.jpg
533
1000
Carolyn Battisa
https://inkct.com/wp-content/uploads/2015/06/ink-publications-finer-living-logo-300x163.png
Carolyn Battisa
2016-10-31 12:19:26
2017-01-03 08:26:46
A New Place for Snakes, Skates, and a Lot of Learning