Paul Winter: An Endless Love Song to the Natural World
by Laurencia Ciprus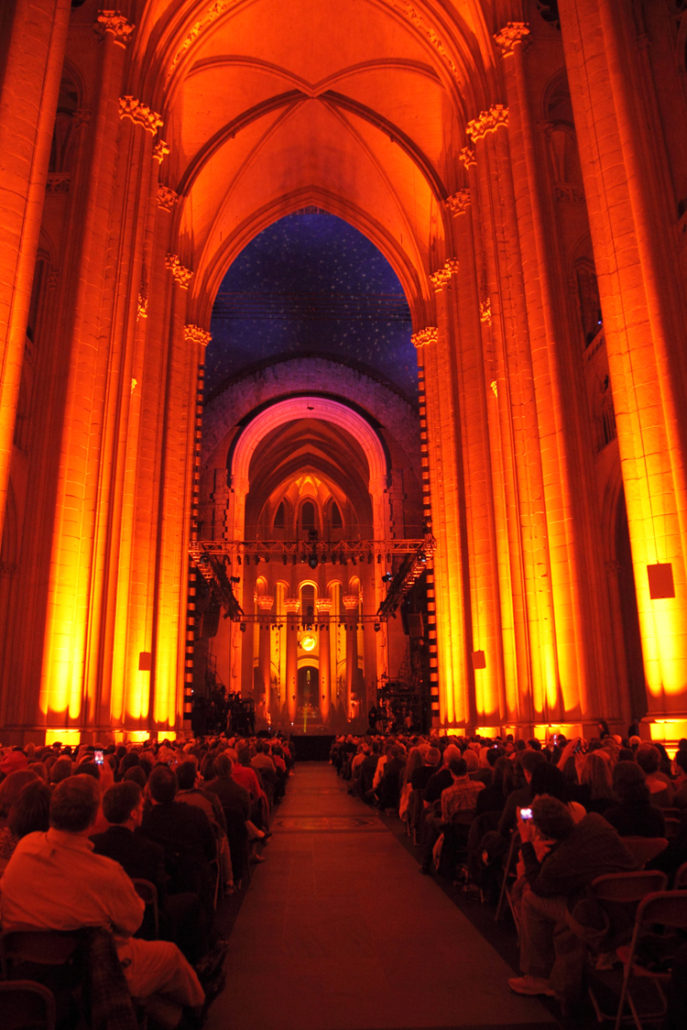 The sprawling shingled barn comes into focus beyond the mist as the afternoon light goes lean. There are 100 acres on the sanctuary, this embodiment of Paul Winter's veneration of the natural world. This space has sustained a long commitment evidenced by emblematic music and an expansive global spirit of good works propelled by an inherent passion for the sustainability of humankind. We have met before in musical times – times his music narrated large ideas, provided joyful noise, and as comfort for shattering loss. The moment he begins the music – alone with his alto sax glinting in the light – the perfection of the first sound, extinguishes any mind-chatter.  Close your eyes, and you remember what is essential: this deep connection to humankind, community, and place; the resonance of social responsibility and the simplicity of animals singing against snowfalls with a purity and passion that can pull your breath and break your heart.
Winter's blue eyes glisten kindly as he plays in the reflected splendor of this sound. In their depth they telegraph the wisdom of calm like the gaze of the lupines who inspired Wolf Eyes and the Titanic grace of the whales he championed in the socially relevant environmental recordings, Whales Alive!  The rich warp of Winter's social tapestry reveals itself with every intention. This is music that resonates, wrapped in the alchemy of a rare and intentional genius distilled to gold. He confides a relatability to author James Michener's working model, with both artists looking at each of their expansive projects as a boundless opportunity to learn about place, culture, and indigeny.
Today is a congenial chat without fanfare, about the upcoming 37th Winter Solstice Celebration, the Consort, Earth Music, and the abundant adventures ferrying a singular life. We meet at the open door and the quietude of the barn – a soaring cathedral with a beamed armature of rough, noble wood. We take a wander through this ample place, generous with curiosities; past vacant horse stalls and soaring shelves which house the prolific bounty of the Earth Music recordings, garnering seven Grammy Awards. There is fascination in the exotic percussion instruments: an African mbira (thumb piano) is tucked into a carved tribal bowl at the turn of a stairwell, and we take a break to coax sounds from Balinese Gamelan Gongs and a Lokele Talking Drum (from the Congo). The Amadinda log xylophone (from Uganda) is replicated in a clearing out on the property as a playable piece of Earth Art.
This is a hiatus between seasons on the edge of The 37th Solstice Celebration at New York's Cathedral of St. John the Divine, upcoming in December. Dedicated to legendary producer Sir George Martin, this is also a reunion with Gary Brooker, Founder and iconic voice of Procol Harum, 45 years after meeting at the Fillmore East in New York.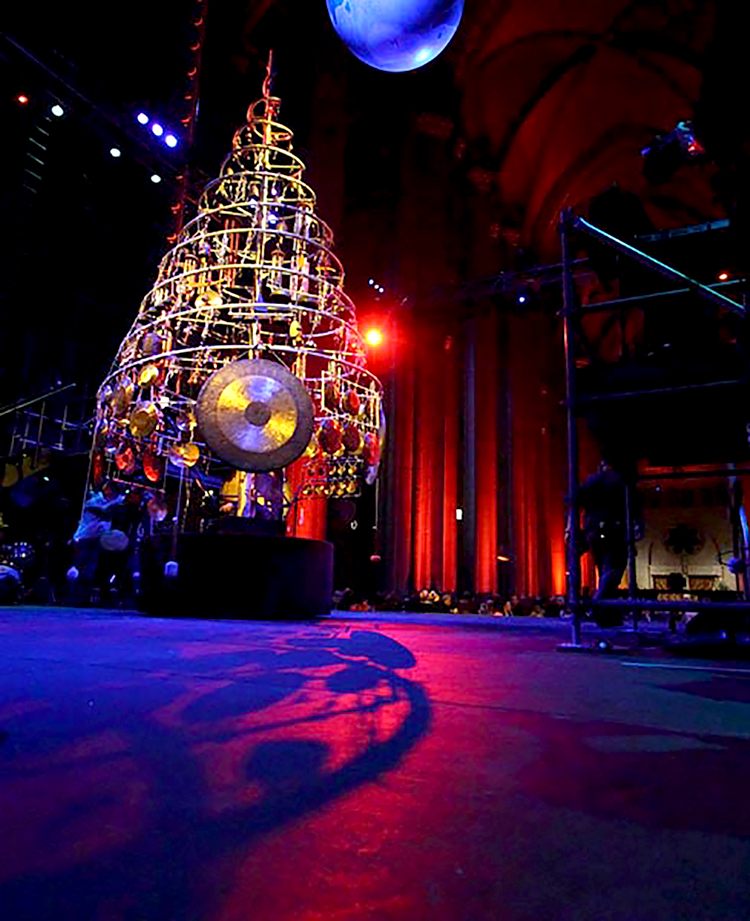 Clearing away papers and books and boxes of ephemera, we find a blank place to sit and talk about the genesis of this annual event. "I got a lucky break in college (Northwestern University) back in the 60's. I won an intercollegiate competition and connected with producer John Hammond, who signed me to Columbia Records in 1961. The times were charged: this was the Viet Nam era, and the State Department took us for a 23 country tour of Latin America to explore the human condition and connect in the spirit of John F. Kennedy on the welcoming magic carpet of jazz. Back then we were The Paul Winter Sextet – three horns and rhythm, with a balanced racial makeup of three blacks and three whites. We were perfectly integrated organically and was likely the reason why were selected for this tour. It wasn't always easy; and although we faced some anti-American sentiment complete with rocks and bottles in Brazil, Caracas, Quito, and Lima, the effort was a success. The State Department said, 'You guys did more in one night with music and interracial composition, than we could accomplish in a year.' We were able to play where jazz was unheard of and conducted workshops along with the concerts. It points up the importance of jazz."
The tour led to an invitation by First Lady Jacqueline Kennedy to play the first jazz concert ever conducted in the White House. The event was fixed in sharp contrast to the sextet disbanding, catalyzed by the grief of President Kennedy's assassination and members pursuing individual ventures.
Paul rummaged through a bin for a copy of the CD Count Me In  – a compendium of the sextet's three-year journey in Latin America – as a generous takeaway.  We continued as he autographed it. "How did the animals begin to factor in, leading up to the creation of the Solstice Celebrations?" By 1968 the environmental movement was experiencing a groundswell of momentum, and Paul Winter was poised on its leading edge. "I met Dr. Roger Payne in '68, and he introduced me to the voices of the humpback whale during a lecture at Rockefeller University. The sound was as beguiling as hearing Charlie Parker playing the sax. I became involved in the global movement to save the whales and participated in many events championing their survival including the integration of their voices into the recording Whales Alive! in collaboration with actor Leonard Nimoy. I was even put in a Zodiac with a photographer in 1970 to stage a benefit for Greenpeace. The effort resulted in an abatement of activity in the Russian whaling industry, but remains cyclical."
Winter became equally mesmerized with wolves through a school program in Redding, Connecticut, and the experience proved "epiphanic". This led to his efforts to thwart their slaughter in the West, along with a growing kinship for the plight of Native American peoples, including an effort to free Native American prisoner, Leonard Peltier.
Winter's unflagging passion and altruism for the plight of the natural world gained momentum; and with expanding notoriety, captured the attention of the Very Reverend James Park Morton of the Cathedral of St John the Divine. Thus began the three decade experience as artist-in-residence for the largest cathedral in the world, dedicated to visionary thinkers, social commitments, and a global awakening to the human condition. "I was given carte blanche to develop universal themes to unite people."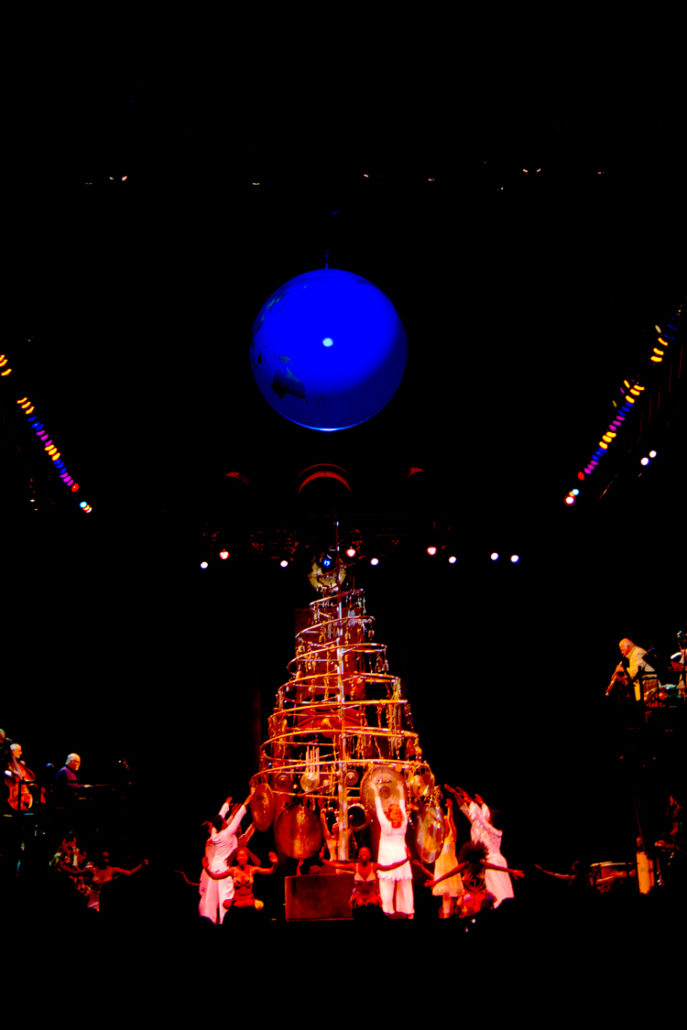 Thirty-seven years later, after scores of landmark musical events at the Cathedral, Paul Winter and Gary Brooker met in London following a memorial service for producer Sir George Martin, best known for plotting the trajectory of the Beatles. Martin also produced albums for Gary Brooker, along with Paul Winter's album, Icarus. Although Martin produced over ¼ billion albums for the Beatles, the late icon deemed Winter's Icarus, "the finest album I have ever made."
This December, the 37th Annual Solstice Festival is an alchemic collaboration between Winter and Brooker in the majesty of the Cathedral and in fond tribute to Sir George Martin. The programming features the classic Whiter Shade of Pale, selections of J.S. Bach – Martin's favorite music, Oboe virtuoso Paul McCandless, gospel singer Theresa Thompson, and the grace of the 25 member Forces of Nature Theatre premiering a new piece for the occasion.
As Paul describes the vision for the 37th iteration, his passion echoes. "The challenge is always there. While there is never a specific genre for us, the flip-side is that we are also never locked in."
In the continuum of the natural world, there will always be an ongoing audience for the passionate visions of Paul Winter.
There is a 10-track free music download for Solstice, available on Paul's Bandcamp store – http://music.paulwinter.com
For tickets to the 37th Annual Winter Solstice Celebration: http://solsticeconcert.com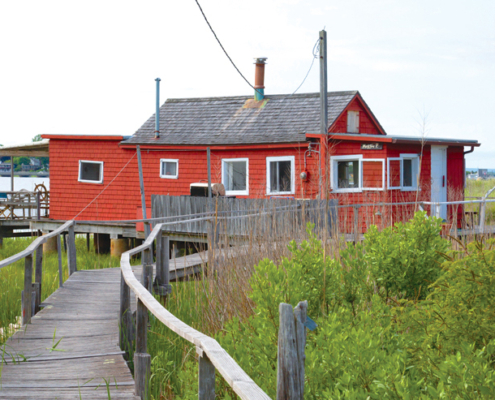 https://inkct.com/wp-content/uploads/2018/07/279_MAGGIEP-crop.jpg
493
1000
Ink Publications
https://inkct.com/wp-content/uploads/2015/06/ink-publications-finer-living-logo-300x163.png
Ink Publications
2018-07-16 15:31:35
2018-07-16 15:54:22
The Maggie P... "Was, and Still Is, Home"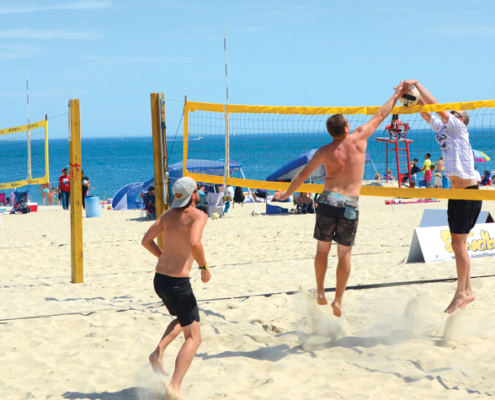 https://inkct.com/wp-content/uploads/2018/07/Ocean-beach_DSC1677-Crop.jpg
475
1000
Ink Publications
https://inkct.com/wp-content/uploads/2015/06/ink-publications-finer-living-logo-300x163.png
Ink Publications
2018-07-16 15:09:08
2018-07-16 15:14:17
The Rebirth of Ocean Beach - 1938: Devastation - 2018: A Jewel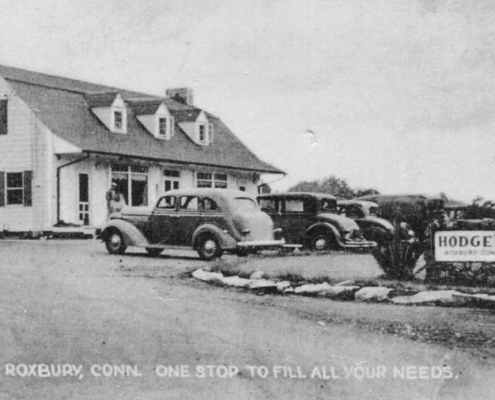 https://inkct.com/wp-content/uploads/2018/07/ROXBURY-MARKET-OLD-POSTCARD-crop.jpg
506
1000
Ink Publications
https://inkct.com/wp-content/uploads/2015/06/ink-publications-finer-living-logo-300x163.png
Ink Publications
2018-07-16 14:00:40
2018-07-16 14:40:14
Roxbury Market and Deli - The Pulse of Roxbury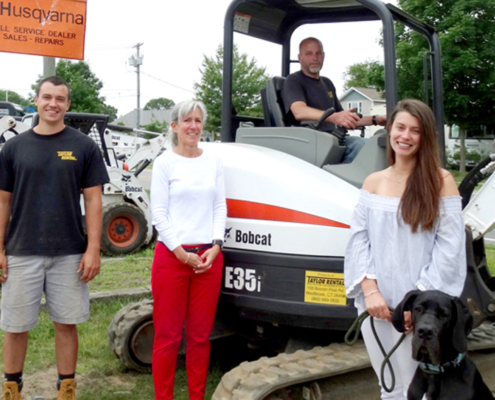 https://inkct.com/wp-content/uploads/2018/07/Taylor-Rental-Party-Plus-crop-1.jpg
566
1000
Ink Publications
https://inkct.com/wp-content/uploads/2015/06/ink-publications-finer-living-logo-300x163.png
Ink Publications
2018-07-16 13:39:04
2018-07-16 14:37:35
Taylor Rental and Party Plus - "Do You Have…?" Taylor Does!
https://inkct.com/wp-content/uploads/2018/03/echo-salon-7-ink-publications-1.jpg
738
1000
Rona Mann
https://inkct.com/wp-content/uploads/2015/06/ink-publications-finer-living-logo-300x163.png
Rona Mann
2018-03-25 09:41:06
2018-03-26 08:21:05
Echo Salon, Guliford - Serenity, Artistry, and the Love of Romeo Valentino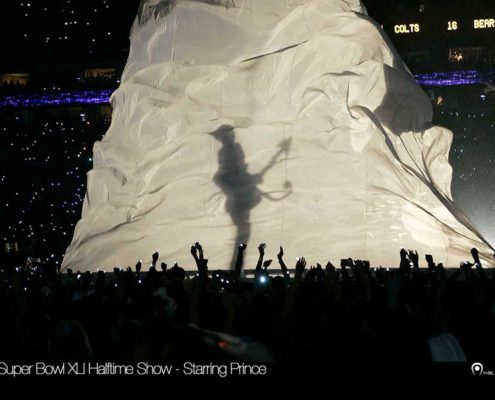 https://inkct.com/wp-content/uploads/2018/02/prince3.jpg
727
1000
Ink Publications
https://inkct.com/wp-content/uploads/2015/06/ink-publications-finer-living-logo-300x163.png
Ink Publications
2018-02-26 07:23:35
2018-02-26 07:23:35
Tribe Inc - A Decade of Super Bowl Halftime Shows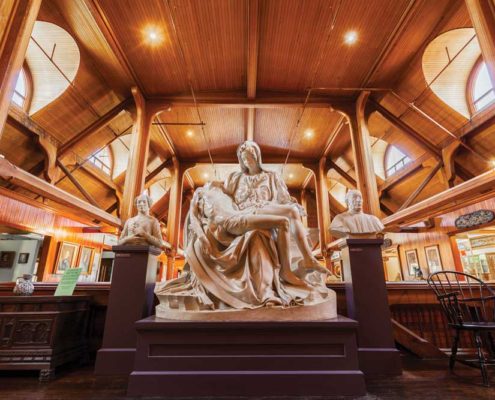 https://inkct.com/wp-content/uploads/2018/02/Slater_Museum_Nov_9_2015-28.jpg
667
1000
Ink Publications
https://inkct.com/wp-content/uploads/2015/06/ink-publications-finer-living-logo-300x163.png
Ink Publications
2018-02-25 12:41:31
2018-04-02 14:31:16
The Slater Memorial Museum: A Treasure Trove of Art From Five Continents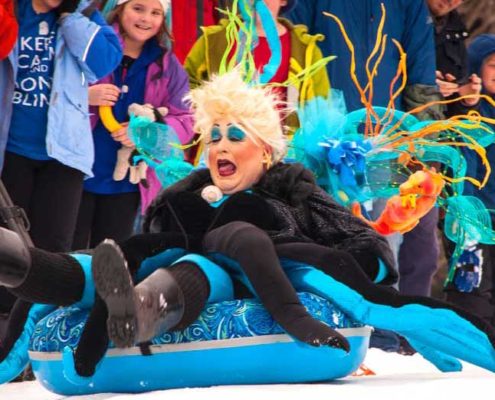 https://inkct.com/wp-content/uploads/2018/02/DSC_0065-B-edit-Sue-Fenton-2014-cropped.jpg
522
1000
Ink Publications
https://inkct.com/wp-content/uploads/2015/06/ink-publications-finer-living-logo-300x163.png
Ink Publications
2018-02-25 12:09:33
2018-02-25 12:23:41
The Crazy "Art" of Getting Downhill - The Hartford Art Sled Derby