The Newport Mansions – A Gilded Metropolis
By Barbara Malinsky

The Mansions of Newport, Rhode Island are many things to many people.  Most come to see the magnificent mansions, which represent 300 years of architectural design but each house also has a story.   In the early 18th century, Newport was considered the "American Eden", boasting beautiful open spaces and views of the sea with its cooling breezes.  It attracted those of artistic persuasions as well as businessmen who could easily reach it from New York by the Fall River Steamship and railroad.  It is still one of the most intact cities in North America.
The range of magnificent dwellings reflect 18th century colonial examples in the Point neighborhood, to the 19th century Gothic Revival, Shingle Style, and Beaux-Arts "cottages" of Bellevue Avenue.  Although some of the most popular residences are the ostentation mansions, Newport was originally a working seaport.  Hunter House (c. 1750) was one of the first homes built there for a colonial merchant and represents the rise of the mercantile class, which was a different world before the revolution. The home was the headquarters of the French Navy during the Revolutionary War.
It is an 18th century American Georgian home, named in honor of the English monarchs George I, II, and III.  This style was popular in both England and the American colonies and is characterized by a symmetrical façade.  The exterior of the house is covered in pine clapboards, which were widely available at the time.  The use of hardwoods, such as oak, was typically reserved for shipbuilding.
Kingscote (1839), one of the first summer cottages in Newport, was built for George Noble Jones, a southern plantation owner, to escape the heat.  Richard Upjohn and McKim, Mead, and White were the architects.  The renewed interest in Gothic architecture was part of a romantic movement that began in England in the late 18th century and reached its pinnacle in America during the middle of the 19th century.  This style was inspired by a fascination with the pageantry of the medieval world.  Architects looked to the gothic churches of medieval Europe as models.  This style represented a departure from the rigid symmetry of architectural styles of earlier eras.  These were ornate and picturesque, defined by their asymmetry, irregular rooflines, ornamental details, and bay windows that allowed the residents to view the gardens.  As confederate loyalists, Jones fled at the outbreak of the Civil War.
Chateaux-sur-Mer (1852), originally built by William Shepard Wetmore, is an example of the Victorian era, which refers to the age of Queen Victoria's reign from 1837 to 1901 and not to a particular architectural style.  This period in history was a time of empire building and a rapid industrial revolution both in Britain, Europe, and the United States.  Technological advances allowed a new range of vibrant colors for fabrics, paints, and wallpaper, and made this era one of color and ornament.  Designers took inspiration from every historical period from ancient Egypt, China, and Turkey as well as the Middle Ages and 18th century France.
Built for retired China trade merchant William Shepard Wetmore, Chateau-sur-Mer boasted a grand scale and ushered in the Gilded Age of Newport with its lavish parties. William's son, George Peabody Wetmore, inherited the house and had a distinguished career as Governor of Rhode Island and as a United States Senator.
The Elms (1899) was built by architect Horace Trumbauer for the Berwind family of Philadelphia and New York.  Its architecture provided a perfect combination of fantasy and function.  It recreated the romantic atmosphere of an 18th century French chateaux, which provided the family and their guests with every modern convenience.  Trumbauer chose the Chateau d'Asnieres just outside of Paris for a model.
The Breakers (1893-1895) is the grandest of Newport's summer "cottages" and a symbol of the Vanderbilt family's social and financial preeminence in turn-of-the-century America.  Cornelius Vanderbilt established the family fortune in steamships and later in the New York Central Railroad, which was a pivotal development in the industrial growth of the nation during the late 19th century.
His grandson Cornelius Vanderbilt II became Chairman and President of the New York Central Railroad and built The Breakers.  Richard Morris Hunt was commissioned as architect.  He designed a mansion in the Italian Renaissance style, modeled after the 16th century palaces and villas of Genoa and Turin, which celebrated the architecture of ancient Rome.  Some of its key features are its central loggias on the first floor and second floor arches.  The decorative ornamentations draw inspiration from classical Greek and Roman architecture.
In 1915, Alfred Gwynne Vanderbilt, the third son of Cornelius II, was aboard the steamship Lusitania when it was sunk off the coast of Ireland at the start of World War I.  He gave his life jacket to a woman who could not swim and lost his life. A memorial to his sacrifice can be seen in the town of Newport.
The Vanderbilts were a formidable presence at Newport.  William K. Vanderbilt, the brother of Cornelius Vanderbilt II, built Marble House (1888-1892).  For Mrs. Vanderbilt (Alva), it was her "temple to the arts." Architect Richard Morris Hunt took his inspirations from two famous historic buildings dedicated to women:  the Parthenon (5th century B.C.E., Athens) temple to Athena the goddess of wisdom and war, and the Petit Trianon (1760-64), Versailles, France built by Louis XV for his mistress Madame de Pompadour, a powerful figure in shaping 18th century European art and culture. The monumental portico with Corinthian-style columns was inspired by the east façade of the Louvre, one of the great monuments of French classical architecture.
The William K. Vanderbilts had three children.   Consuelo became the 9th Duchess of Marlborough.  The goal of having a title was very popular at the time and many wealthy daughters were raised to expect this.  They were called "Dollar Princesses".  (An Example is the fictional Downton Abbey's Cora.)  William K.Vanderbilt, Jr. became a prominent figure in pioneering the sport of auto racing in America and founded the Vanderbilt Cup.  Harold Stirling Vanderbilt was one of the finest yachtsmen of his era who successfully defended the America's Cup three times.  He also invented contract bridge.
The Vanderbilts divorced in 1895 and Alva married Oliver H. P. Belmont.  She became a leader in the suffragette movement, hosting discussions in her tea house, rallies on her lawn, organizing marches to Washington, and becoming prominently involved in the movement.
The Isaac Bell House (1881-1883) represents the Shingle Style by McKim, Mead, and White.  This was a critical time in the evolution of American domestic architecture.  The Picturesque tradition inherited from Great Britain and Europe transformed American design. They designed an open floor plan.  This concept of free-flowing interior space, taken from Japanese architecture, was revolutionary for America in 1883.
Rosecliff (1898-1902), built for Mr. and Mrs. Hermann Oelrichs by McKim, Mead, and White, was a theatrical setting for grand parities and entertainments.  It was inspired by the Grand Trianon (1687), the garden retreat designed by Jules Hardouin Mansart for Louis XIV of France in the park of Versailles.  It is typical of architectural practice in the Gilded Age.  Scenes from several films have been shot on location at Rosecliff including the Great Gatsby, True Lies, Amistad, and 27 Dresses.
George Chaplin Mason designed Chepstow (1860-1861), an Italianate Villa, for Edmund Schermerhorn.  Mason eventually designed seven summer cottages built for important summer colonists like the Belmont, Ogden, and Tiffany families.  The Italianate style began in England in the 1830s as part of the Picturesque movement in architecture and landscape design.
Newport was the center of high society summer life with dinner parties, sports, yachting, tennis, golf, and other pursuits.  You can relive those times by visiting and luxuriating in Newport.  See newportmansions.org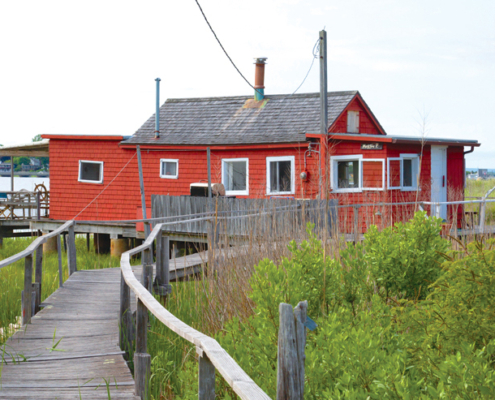 https://inkct.com/wp-content/uploads/2018/07/279_MAGGIEP-crop.jpg
493
1000
Ink Publications
https://inkct.com/wp-content/uploads/2015/06/ink-publications-finer-living-logo-300x163.png
Ink Publications
2018-07-16 15:31:35
2018-07-16 15:54:22
The Maggie P... "Was, and Still Is, Home"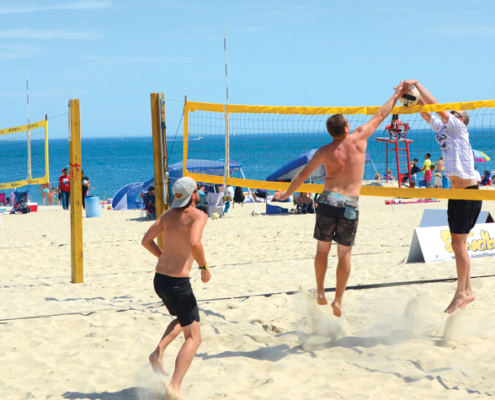 https://inkct.com/wp-content/uploads/2018/07/Ocean-beach_DSC1677-Crop.jpg
475
1000
Ink Publications
https://inkct.com/wp-content/uploads/2015/06/ink-publications-finer-living-logo-300x163.png
Ink Publications
2018-07-16 15:09:08
2018-07-16 15:14:17
The Rebirth of Ocean Beach - 1938: Devastation - 2018: A Jewel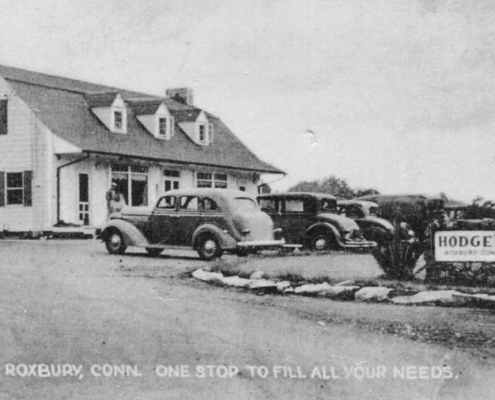 https://inkct.com/wp-content/uploads/2018/07/ROXBURY-MARKET-OLD-POSTCARD-crop.jpg
506
1000
Ink Publications
https://inkct.com/wp-content/uploads/2015/06/ink-publications-finer-living-logo-300x163.png
Ink Publications
2018-07-16 14:00:40
2018-07-16 14:40:14
Roxbury Market and Deli - The Pulse of Roxbury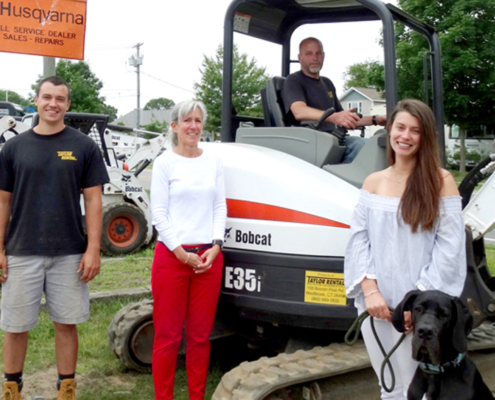 https://inkct.com/wp-content/uploads/2018/07/Taylor-Rental-Party-Plus-crop-1.jpg
566
1000
Ink Publications
https://inkct.com/wp-content/uploads/2015/06/ink-publications-finer-living-logo-300x163.png
Ink Publications
2018-07-16 13:39:04
2018-07-16 14:37:35
Taylor Rental and Party Plus - "Do You Have…?" Taylor Does!
https://inkct.com/wp-content/uploads/2018/03/echo-salon-7-ink-publications-1.jpg
738
1000
Rona Mann
https://inkct.com/wp-content/uploads/2015/06/ink-publications-finer-living-logo-300x163.png
Rona Mann
2018-03-25 09:41:06
2018-03-26 08:21:05
Echo Salon, Guliford - Serenity, Artistry, and the Love of Romeo Valentino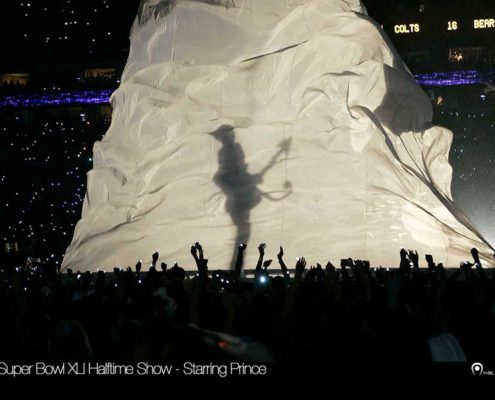 https://inkct.com/wp-content/uploads/2018/02/prince3.jpg
727
1000
Ink Publications
https://inkct.com/wp-content/uploads/2015/06/ink-publications-finer-living-logo-300x163.png
Ink Publications
2018-02-26 07:23:35
2018-02-26 07:23:35
Tribe Inc - A Decade of Super Bowl Halftime Shows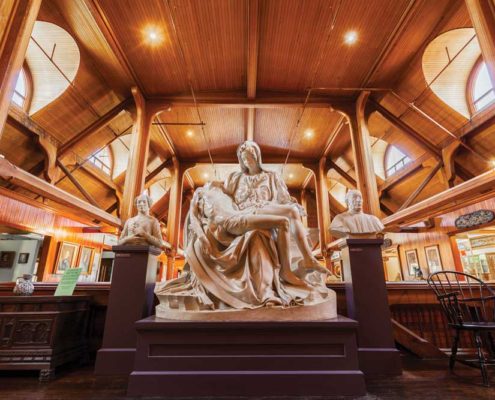 https://inkct.com/wp-content/uploads/2018/02/Slater_Museum_Nov_9_2015-28.jpg
667
1000
Ink Publications
https://inkct.com/wp-content/uploads/2015/06/ink-publications-finer-living-logo-300x163.png
Ink Publications
2018-02-25 12:41:31
2018-04-02 14:31:16
The Slater Memorial Museum: A Treasure Trove of Art From Five Continents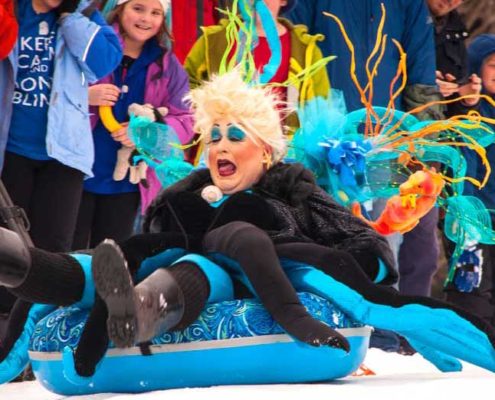 https://inkct.com/wp-content/uploads/2018/02/DSC_0065-B-edit-Sue-Fenton-2014-cropped.jpg
522
1000
Ink Publications
https://inkct.com/wp-content/uploads/2015/06/ink-publications-finer-living-logo-300x163.png
Ink Publications
2018-02-25 12:09:33
2018-02-25 12:23:41
The Crazy "Art" of Getting Downhill - The Hartford Art Sled Derby