Winter Blooms: Logee's Greenhouses
By Sharma Piersall Howard/photos by A. Vincent Scarano
The senses suffer in the depth of winter; the eyes crave color when the landscape around us is stripped, and the soft fragrances of summer are elusive to memory. For people in the know, a fix for what ails them is Logee's Greenhouse in Danielson, a third generation business that specializes in tropical and unusual plants, with three main greenhouses through which to wander.
Entering into the various houses, one is greeted by the wavering scents of jasmine, citrus, and gardenia throughout the steamy, earthy air distinct to greenhouses. For color-orchids, bougainvillea, and the fuzzy, exuberant blooms of chenille plants can almost seem visually lavish after starvation of color (not only does New England go dark in winter, but folks tend to drag themselves around in gloomy colors as well).
When asked what his favorite scent is, Byron Martin, whose grandfather began the business in 1892, is rightly stumped. Being around flowers all his life and working amongst them day in and day out, it is difficult to pick one distinguishing scent, admits Martin, whose work as a horticulturist is well known. "People always love a pretty fragrant flower. That never ends," said Martin, who after mulling over fragrance, mentions the aloysia, or sweet almond verbena, which sport spires of white flowers that possess an intoxicating vanilla fragrance. For nighttime fragrance, brugmansia, or Angel Trumpets, are a fine choice with two hybridized by Martin. One is named "Angel's Blushing Beauty" and the other"Angel's Summer Dream," both after the Martins' daughter, Angel.
A lesser known choice for fragrance is an Australian finger lime, said Martin, which becomes a small, dense bush perfect for the window sill."The flowers are highly fragrant but are different from the typical citrus fragrance – they are rich, heavy, but strong," said Martin. And citrus is a hallmark plant at Logee's, famous for its iconic Ponderosa Lemon.
The lemon was bought by the founder of the business, William D. Logee and hailed from Philadelphia, arriving in 1900 via train. It was then transported by horse and buggy to the greenhouse where it is planted in the dirt floor. It was known as the "American Wonder Lemon" due to the size of the fruit which can weigh up to five pounds. The tree does still produce prodigiously, and hundreds of thousands of propagations have been harvested from this mother plant. The tree is housed in what the Martins call the Lemon Tree House which features lemons, orchids, and hibiscus. Another greenhouse is full of ferns, a few arching up to the ceiling and lush with verdant leaves, aptly called the Fern House. The Big House is cooler, its climate conducive to camellias, brugmansias (Angel Trumpets), and fragrant olives. Yet another greenhouse, the Long House, is one of the most fragrant, housing jasmine, gardenia, and also the cool carnivorous plants, such as the Venus Fly Trap that attracts younger visitors.
The bulk of Logee's business is mail order – with a state of the art propagating greenhouse, as well as a shipping area where plants are packaged that is separate from their retail greenhouses. However, the public, retail space still is very much the heart and soul of the business and provides an immersive experience for visitors. It is common to spot shoppers good-naturedly edging their way along narrow dirt paths, often with their hands gripping trays containing small plants to purchase – 2.5" and 4" pots being the norm. The established plants that have been planted into the ground, like the lemon tree or a stunning jade vine, are the elements of the greenhouse that make it more like a botanical garden destination, noted Martin.
When Martin took over the family business, his vision was to create such an enveloping botanical experience. After clearing out masses of old vines with a chainsaw, Martin then set his sights on plants that could be successful in containers, as well as tropical flowering and fragrant selections.
To that end,Logee's does have a retail space that sells jewelry, unique gifts, and gardening related items. But it also opens its vast knowledge up to customers by hosting events such as making fairy gardens, and terrariums. This spring a three-part series will be offered on plant propagating with Martin.
Because growing tropicals can seem daunting, Logee's staff is always available for questions, and instructions on every plant can be accessed on the website or handed to the customer at the store. One knowledgeable staff member, Danny, sports a head of dreadlocks, a ready smile, and a proverbial green (or let's be honest, gardening thumbs are more brown) thumb.
For New England gardeners, the Martins keep an eye out for plants that can be planted to withstand our zone, displaying a keen sense of a practical gardening ethos that one wouldn't expect from a greenhouse specializing in tropicals. Some of the plants they like to point customers to for planting as perennials include the native Paw Paw, and the Persimmon.
"They are very hardy and the deer don't eat them," noted Martin. "They don't get bugs, they fruit, and you don't have to struggle with it."
The Martins developed an interest in fruiting plants for containers; and their second book, "Growing Tasty Tropical Plants in Any Home, Anywhere" debuted on Martha Stewart's former TV show (the home guru has visited Logee's several times and featured them twice on her TV show).
Avocado plants are Logee's most popular seller but do take a while to bear fruit, warned Laurelynn, citing it as a four or five year project. However, given the cost of the nutty, creamy fruit, the wait may be worth it.
If begonias are your passion, a trip to Logee's is a must to see their extensive selection. Martin's uncle possessed a real interest in this plant that doesn't need blooms to stun; the swirled leaf patterns are enough to intrigue. At one point, Logee's grew over 400 varieties of begonias.
Martin did just hybridize a new begonia himself that the greenhouse has named 'Autumn Embers.'
"It has the plant world up in arms," said Laurelynn Martin of the vividly blushing beauty that glows with autumnal glory. The new begonia has a patent pending, and the Martins expect it to have a worldwide release in the fall.
Providing the world with a burst of color, a fragrant embrace, and an oasis of beauty in the depth of winter – and in all seasons, is a calling that the Martins take up with spirit. "We as a people have disconnected ourselves from the natural world," observed Byron Martin, a man whose family business seems a natural extension of himself. "Being that I grew up in it, I don't have a lot of distance."
Logee's Greenhouse is located at 141 North Street in Danielson
www.logees.com   (860) 774-8038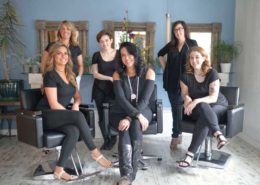 https://inkct.com/wp-content/uploads/2018/03/echo-salon-7-ink-publications-1.jpg
738
1000
Rona Mann
https://inkct.com/wp-content/uploads/2015/06/ink-publications-finer-living-logo-300x163.png
Rona Mann
2018-03-25 09:41:06
2018-03-26 08:21:05
Echo Salon, Guliford - Serenity, Artistry, and the Love of Romeo Valentino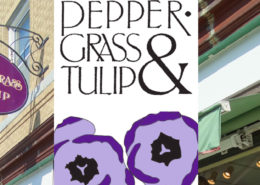 https://inkct.com/wp-content/uploads/2017/10/Peppergrass-Tulip-crop.jpg
446
997
Rona Mann
https://inkct.com/wp-content/uploads/2015/06/ink-publications-finer-living-logo-300x163.png
Rona Mann
2017-10-10 09:09:22
2017-12-31 08:30:41
Closet Dreams - A Little Girl "Branches Out" to Peppergrass & Tulip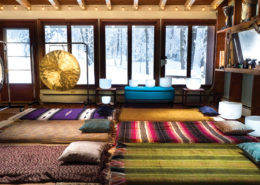 https://inkct.com/wp-content/uploads/2017/05/Group-LG-crop.jpg
579
1000
Caryn B. Davis
https://inkct.com/wp-content/uploads/2015/06/ink-publications-finer-living-logo-300x163.png
Caryn B. Davis
2017-05-01 10:06:50
2017-06-24 10:04:40
"Some Hope and Some Healing" The Sound Retreat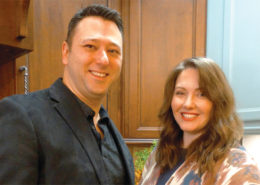 https://inkct.com/wp-content/uploads/2017/02/KA.jpg
511
1000
Rona Mann
https://inkct.com/wp-content/uploads/2015/06/ink-publications-finer-living-logo-300x163.png
Rona Mann
2017-02-27 09:45:48
2017-06-24 09:53:22
The Heart of the Home: Kitchen Living...A Good Fit!