Hill-Stead Museum, Farmington
Photos and feature by Caryn B. Davis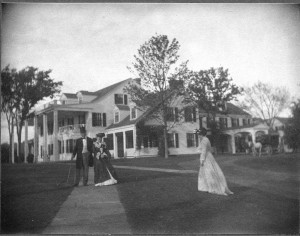 Theodate Pope Riddle was ahead of her time. She was born in 1867 to wealthy industrialist Alfred Pope and his wife, Ada during an era when women of her ilk were expected to become wives, mothers, and socialites. But from an early age Theodate decided that would not be her life.
"She wanted to work. She wanted a career. She had a very strong character and in her late teens changed her named from Effie, her given name, to Theodate, which was her paternal grandmother's name," says Susan Ballek, Executive Director and CEO of the Hill-Stead Museum in Farmington, Connecticut.
The family originated from New England but resided in Cleveland where Alfred had worked his way up from treasurer to president of the Cleveland Malleable Iron Corporation, a company that manufactured and supplied iron to the agricultural and railroad industries.
At nineteen, Theodate attended finishing school at Miss Porter's in Farmington and immediately fell in love with the bucolic setting where the dream of having a working farm first took root. Upon her graduation, Theodate's parents accompanied her on a Grand Tour of Europe, a trip that proved pivotal in shaping her future.
They visited 50 cities and were exposed to different types of art and architecture. They scoured museums, galleries, and private collections, and were particularly interested in impressionism, a movement still in its infancy though firmly taking hold on the art world. Alfred purchased his first two Monets during this excursion.
Theodate maintained detailed diaries throughout the journey, writing about buildings, farmhouses, and scenery that intrigued her. She toyed with the idea of becoming an artist, but instead found herself drawn to architecture and declared it for her vocation. (Ultimately, Theodate would become one of the country's first female architects. She went on to design many homes and schools including Avon Old Farms School, Westover School, and Hop Brook School in Connecticut).
When the Popes returned stateside, her parents went back to Cleveland, while Theodate remained in Farmington. She rented an 18th century saltbox and spent years restoring it while operating a small farm and The Odds and Ends Shop.
Restoration of the O'Rourkery, the name she gave her saltbox, provided her on the job training in all aspects of building including heating, plumbing, and lighting systems as well as an introduction to what would become a professional network of  carpenters, stone masons, and antique dealers. Eventually she convinced her parents to move east. They pieced together 10 parcels of land to create 250 acres in Farmington where 152 acres remain today. They kept livestock, had orchards, greenhouses, and vegetable gardens. Theodate designed a colonial revival house set upon a sloping hilltop. They aptly christened it Hill-Stead. Being an untrained architect, her father suggested they work with a reputable firm. They selected McKim, Mead & White, the architectural firm that designed Pennsylvania Station, the Boston Public Library, and others. Because Theodate's plans were so complete, the firm only had to create working drawings.
"In a diary entry from September 1900 Theodate writes, 'If I only knew how to help the cause of good architecture! But I am tired of seeing these fluted flimsy highlycolored hen houses going up–and am tired of gnashing my teeth over them.' She was always interested in the colonial period and did not want a fussy over done Victorian look either inside or outside," says Melanie Bourbeau, Curator at the Hill-Stead Museum.
"The design of Hill-Stead, not just the building, but the sighting of the land, the approach, the driveway, the views from the home, and all of the rooms, the stonewalls, the trees, the gardens, and the Makeshift Theater, were all carefully planned by Theodate," adds Ballek.
This included the placement of Alfred's now sizable European and American art collection within the home. The textiles, colors, decor, and position of the furniture in each room were thoughtfully selected to complement the works of Claude Monet, Édouard Manet, Mary Cassatt, Edgar Degas, James McNeill Whistler, Jozef Israëls, Eugène Carrière, and others that graced the walls.
Staying true to her colonial aesthetic, the homestead was furnished simply in comparison to the glitzy interiors of other estates of the day. The rooms, while spacious, had low ceilings to feel welcoming. This was important to Theodate, as this was her parent's retirement home and a place for her family to entertain. Many prominent artists, writers, poets, politicians, physicians, and educators were guests at Hill-Stead during its heyday.
Before Theodate died in 1946, she had the foresight to establish a trust turning
Hill-Stead into a museum "for the benefit and enjoyment of the public." She wanted it to be reflective of how her family lived, so she stipulated "the house and its contents remain intact, not to be moved, lent, or sold." And by this she meant everything was to remain not only in the same room, but on the same spot.
Since opening in 1947, over 900,000 visitors have toured the Pope Riddle house, walked the trails and meadows, wandered through the gardens, and participated in one of  Hill-Stead's many programs.
"People can come without a reservation and take a guided tour. They start every 30 minutes. The tours are unscripted and tailored to the interest of the audience, including children. We have guides who are artists themselves and can talk dynamically about the paintings," says Ballek. "We have guides who are excited by the family stories and guides who can offer special tours just about the architecture, the decorative art, the furniture, the farm, the stone walls, or family's book collection."
"We offer also estate tours. They include about 30 minutes outdoors following the house tour. For part of that tour, guides might compare the original 1901 version of the Sunken Garden to the Beatrix Farrand plan installed in the mid-1980s when the garden was restored," says Bourbeau.
Unlike other historic home museums, the Hill-Stead has no railings or text panels and only a few ropes, so visitors are able to get close to the artwork and decorative accessories. They have the full experience of  being a guest in the Popes' home in 1901. It's like stepping back in time.
"The impressionist paintings in the house are better examples of Monet's and Manet's paintings than those possessed by the larger museums like the Metropolitan Museum of Art or the Boston Museum of Fine Art, " says Ballek.
The Hill-Stead also has many programs year round. They have an ongoing Education Station with crafts for children. The first Sunday of every month they offer lectures on a variety of changing topics with a related activity for children. For example, while the adults learn about the family portrait paintings in the collection, the children can draw a self-portrait. They also host tea parties, fall festivals with hay wagon rides, pumpkin painting, games and tours, and holiday events.
In keeping with the Popes' reverence for poetry and literature, the Hill-Stead has a summer Sunken Garden Poetry Festival featuring many Poets Laureate and Pulitzer Prize winners. It includes readings, writing workshops, and programs for students and educators, such as the Fresh Voices Poetry Competition where winning high school students have the opportunity to share their work at the festival. Workshops are also conducted in Hartford public high schools and at the Hill-Stead by museum educators. Participating students tour the house and write a poem in response to what inspires them, whether it is the artwork, the architecture, the furniture, or grounds which are open year round for dog walking, picnicking, hiking, cross country skiing, and snow shoeing.
"Between the architecture, the gardens, the family stories, the incredible fine art that cannot leave the building and can only be seen here, there is something here for everybody. It is truly a destination and a great day trip for families, and a great way for children to discover art," says Ballek.
To visit the Hill-stead or for information on their programs or event rentals at the Hill-Stead, log onto www.hillstead.org.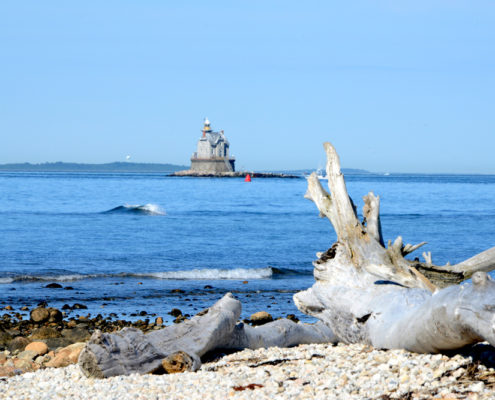 https://inkct.com/wp-content/uploads/2017/11/DSC7043.jpg
667
1000
Carolyn Battisa
https://inkct.com/wp-content/uploads/2015/06/ink-publications-finer-living-logo-300x163.png
Carolyn Battisa
2017-12-31 09:16:31
2017-12-31 12:53:35
45 Minutes, Yet a World Away - The History and Natural Beauty that is Fishers Island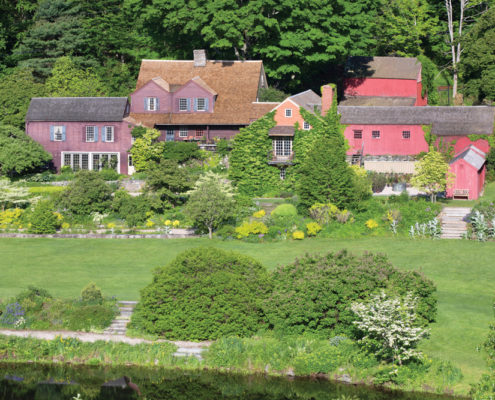 https://inkct.com/wp-content/uploads/2017/11/037_HOLLISTERHOUSE.jpg
667
1000
Caryn B. Davis
https://inkct.com/wp-content/uploads/2015/06/ink-publications-finer-living-logo-300x163.png
Caryn B. Davis
2017-11-22 10:16:46
2017-12-31 08:26:53
Paradise Found - The Hollister House Garden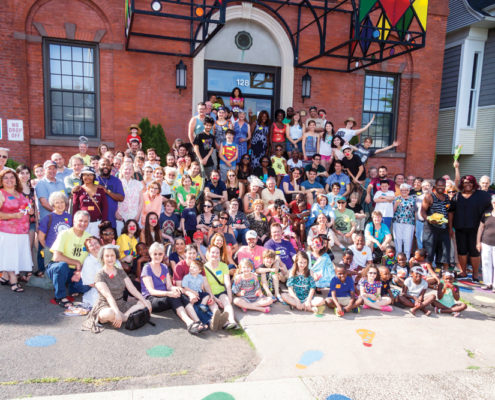 https://inkct.com/wp-content/uploads/2017/06/Group-photo-Matthew-Kabel.jpg
667
1000
Charmagne Eckert
https://inkct.com/wp-content/uploads/2015/06/ink-publications-finer-living-logo-300x163.png
Charmagne Eckert
2017-06-24 11:35:07
2017-12-31 08:39:00
Oddfellows Playhouse Youth Theater: Acting, for the Future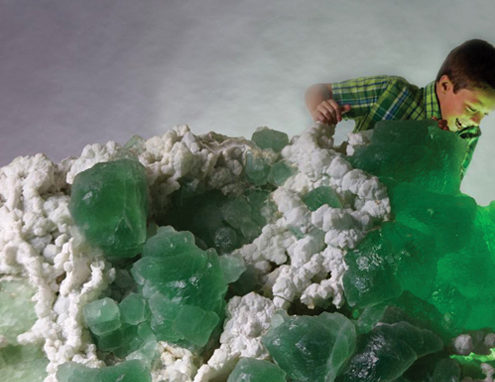 https://inkct.com/wp-content/uploads/2017/06/featured.jpg
382
994
Laurencia Ciprus
https://inkct.com/wp-content/uploads/2015/06/ink-publications-finer-living-logo-300x163.png
Laurencia Ciprus
2017-06-13 10:12:25
2017-06-25 12:30:34
Yale Peabody Museum - David Friend Hall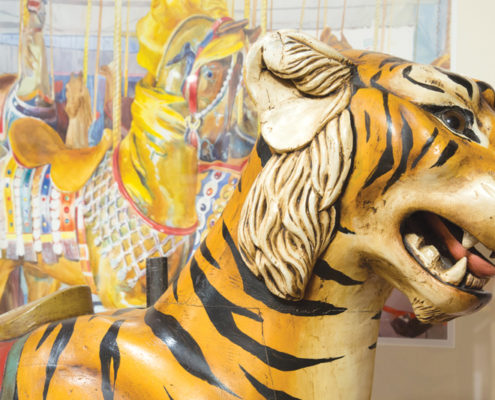 https://inkct.com/wp-content/uploads/2017/02/001_CAROUSELMUSEUM-cropped.jpg
533
1000
Caryn B. Davis
https://inkct.com/wp-content/uploads/2015/06/ink-publications-finer-living-logo-300x163.png
Caryn B. Davis
2017-02-27 13:29:05
2017-06-24 09:54:57
"Catch a Painted Pony on the Spinning Wheel Ride" The New England Carousel Museum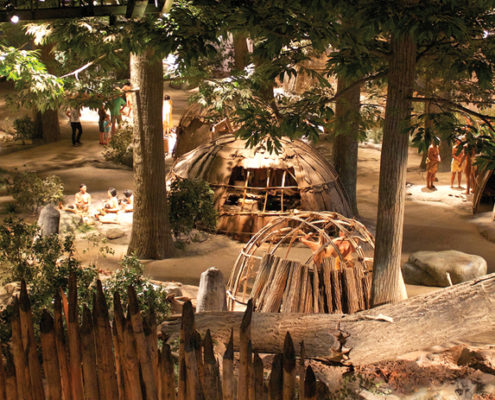 https://inkct.com/wp-content/uploads/2016/10/MPMRC_PequotVillage_Panorama.jpg
463
1000
Ink Publications
https://inkct.com/wp-content/uploads/2015/06/ink-publications-finer-living-logo-300x163.png
Ink Publications
2016-10-31 16:15:33
2017-01-03 08:27:00
Cold Case - Mystic Archaeological Team Reveals Ancient Connecticut Mystery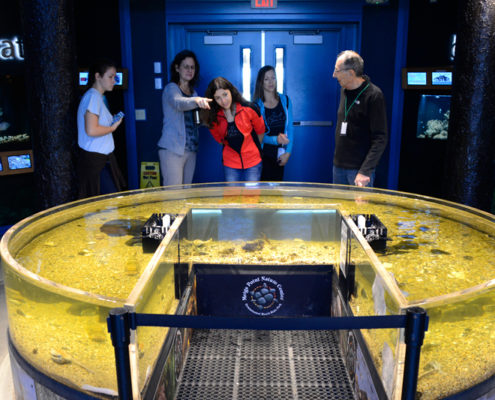 https://inkct.com/wp-content/uploads/2016/10/hammo-nature-center.jpg
533
1000
Carolyn Battisa
https://inkct.com/wp-content/uploads/2015/06/ink-publications-finer-living-logo-300x163.png
Carolyn Battisa
2016-10-31 12:19:26
2017-01-03 08:26:46
A New Place for Snakes, Skates, and a Lot of Learning