Chef Gaspar Stantic – An Artisan's Palatte
by Nancy LaMar Rodgers / Photos by A. Vincent Scarano
His palette is an array of greens, pinks, purples, and luscious browns.  His canvas is ceramic and as starkly white as any artist's blank canvas. Gaspar Stantic paints with nature's bounty. Dill, basil, red radish, purple potatoes are his colors and his  oils are olive and truffle, a 3D collection that includes tiny mushrooms that look as if they belong in a fairy garden and broccoli rabe so delicate it looks like the spring bud of a starlet flower.
On this evening I am witness to the master at work.  He is both painter and surgeon.  His tools are sharp and purposeful.  He uses them to shave the slivers of onions and cruciferous vegetables, which are transformed into spiraling dancers  entwined in a lovers' tango.  With a barely audible gurgle the stove beckons him as the mixture of vegetable broth and oil begins to bubble. Moving the pan quickly from the surface, he grabs his mixer and with frenetic precision, whips a bubbled froth that will sit like dew drops on tonight's creation.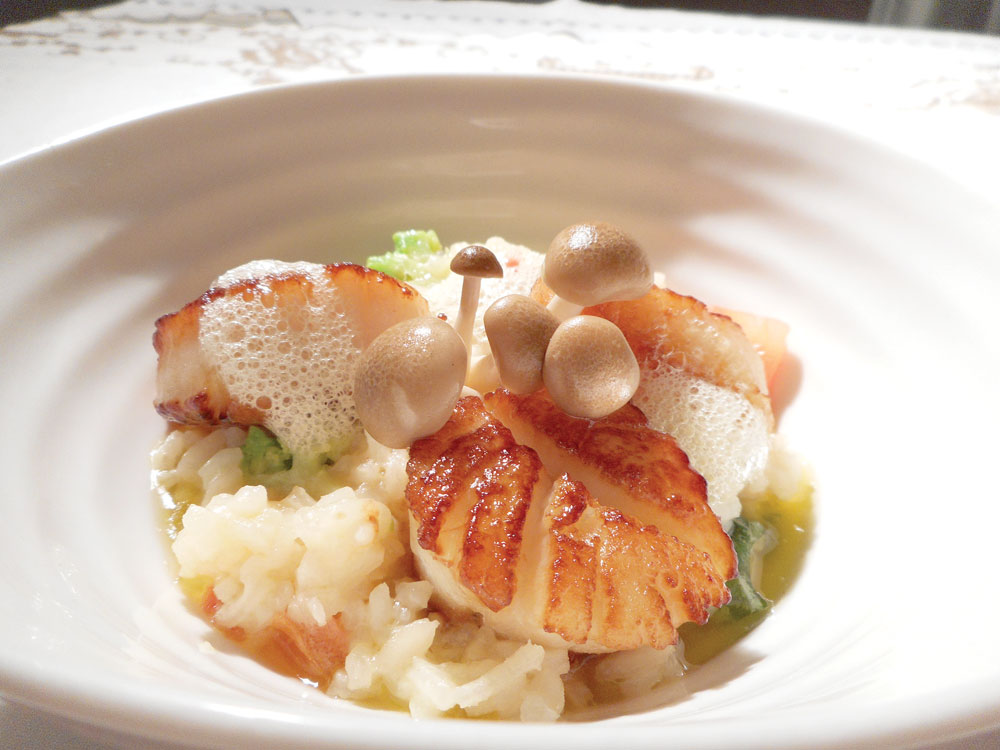 As an Italian opera plays in the background, I am in awe of the way this man moves about his kitchen with such dexterity. The granite counter top is covered with marinating vegetables, olives in oil, herbs blooming from water filled glasses, flowery petals, and blossoms of vibrant colors. There are bowls of ripe tomatoes, fruits, and potatoes.  As the music hits a crescendo, Stantic moves in sync. Over a bowl of delicate cream sauce, he tests the consistency and then with a scalpel-like spoon, he pulls the luscious blend from the bowl and drags it in a line across the presentation plate. Without missing a beat, the artist wrestles with the decision and after a moment consulting his artistic muse, he quickly wipes it away."No, that will not do," he utters.
Then after a pause, he pulls the cream again and goes at it from another angle.  This time the lines please him and the frame is in place, ready for the additional layers that will complete the composition.
Gaspar Stantic has a history that spans the globe. He was born to a Swiss father and an Austrian-Hungarian mother who were never allowed to marry because of their different religions. Gaspar spent his childhood between Vienna and Switzerland, just after the end of the Second World War. As we discuss his early years, I am struck by how vivid the memories and the conversations come back to him.  "My father was a doctor, and he wanted me to be an academic. I have a brother who is a violinist; and I can remember my father clearly telling me to 'look at your brother,' and I tell him, I don't want to be anything, not a doctor, a lawyer.  I don't want to be anything but a chef."
"Did he not see your work as an art form?" I ask.
"He did not see it as an art form.  He used to tell me, the chef job is a tough job, but I didn't care about that." Gaspar shifts in his chair a bit as he remembers his father's words. It is obvious that his passion at an early age was not especially easy for him, and it would be decades and many accolades and awards before he would finally shine in his father's eye.
As a young man still in his teens, Gaspar spent summers on his aunt's farm in Austria. He describes in detail the farm life, filled with sprawling vineyards, five different ranches growing corn, grains, vegetables, the smells of rich soil, the hot sun, and the dozens of farm workers who labored and sweated in the fields all day.
"I was not one for being out on the farm – it was hot and dirty – but my aunt would cook for the workers in the field, and I would ask, 'can I help?' And she would let me, and it was wonderful, and I would learn. Simple Austrian food at first because we were feeding them comfort food to fill them up.  But I tell you, when I went to culinary school, whenever the teacher would ask a question, I knew the answers because I had learned so much from my aunt on that farm."
Gaspar attended culinary school in Switzerland and went on to earn his Masters in Austria.  These institutions are quite serious about their training and provided Gaspar with the tools he would need to succeed in a field where very few receive worldwide attention.  His first job in the corporate world was with the Hilton International in Amsterdam. Gaspar remembers the excitement, but also the nervousness and the fears, "My father was still not happy with my decision; and I remember him telling me that I had to learn French, otherwise I would end up as the dishwasher." He laughs in a melancholy manner but remembers clearly that   first job was what he describes as a "glorified prep cook. "It was a job, but I was not happy. I had a German friend at the time who told me that we had to go to Munich and have some fun there. I remember telling him, 'What are you talking about? We have to work.' But we did go, stayed with his family, and I immediately started looking for the jobs." From Berlin to Shanghai, this man's life and art gathered motion.  He would eventually earn himself eight gold medals and two silvers in the Culinary Olympics before moving across the pond.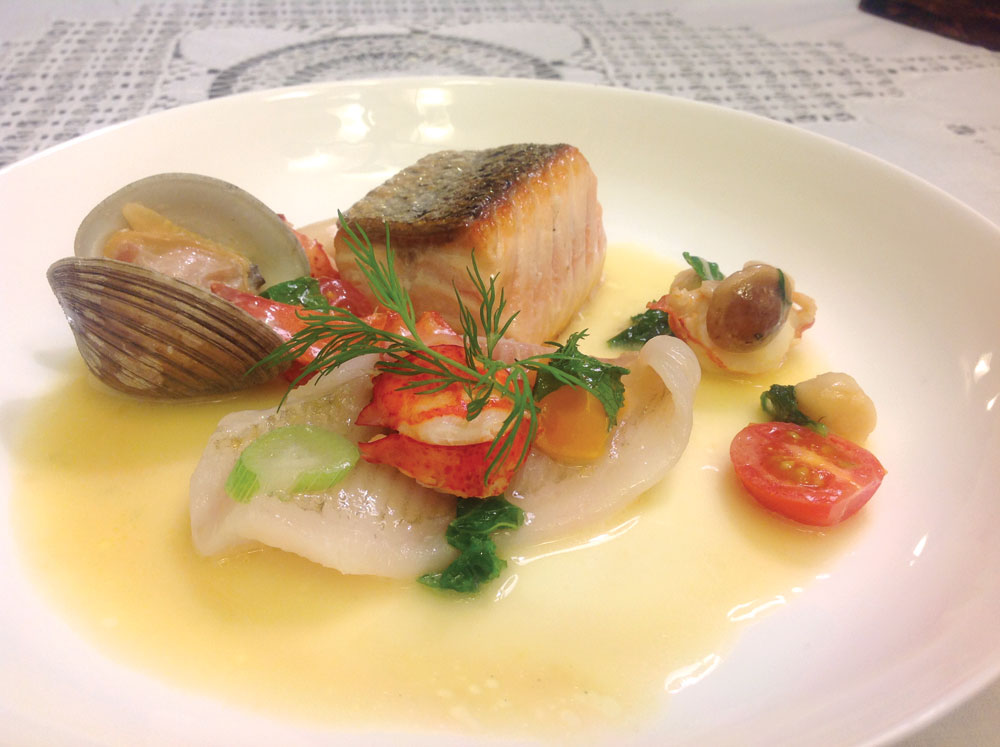 Years later in America, Stantic would end up working for a list of Who's Who, including running the Helmsley Palace hotel and working as Leona's private chef, as well as for Donald Trump, overseeing hundreds of kitchens in the Trump organization. After marrying, Gaspar moved to Texas where he would eventually build five critically acclaimed restaurants.  In 2006, Gaspar's of Dallas was voted Number 1 for "best food" amongst 3000 Dallas restaurants.
Tonight we discuss some of Gaspar's more recent endeavors.  He speaks softly and eloquently. I watch as he moves from stove to counter top, his forearms bear the scars of many years working with fire and searing temperatures. His hands are thick, powerful, immense, and yet delicate. The kind of hands you would imagine  on a boxer or a longshoreman, yet his touch is graceful and elegant as he stirs,  beats, froths, and gently pours and places the palate of ingredients he uses to sculpt masterworks for the most discerning of palates.
For a man who has worked for everyone and has accomplished so much on his  own, he is almost giddy with excitement when talking about his latest endeavor with the soon to be renovated Lighthouse Inn. This landmark property which overlooks the Long Island Sound in New London, is about to become an élite experience in both dining and lodging; and Gaspar will oversea the Inn's chefs and menus.
"I am very excited about the Lighthouse Inn," he says. "It is going to be a destination for people.  I will oversee all things having to do with the menu concept, the ongoing development of the menu, as well as all the seasonal specialties that are so important in what I do."  He quickly tells me a tale of a market that he used to buy from in Dallas. "Central Market," he says, with longing reminiscence. "You could get the best of all things there." For an artisan chef like Gaspar, his ingredients must be the finest. He doesn't cut corners; his European roots are apparent in not only the way he sees food, but more importantly in the way he speaks of dining as an all sensory pleasure.
As he places before me an appetizer of lobster ravioli with Shimeji mushrooms and a reduced balsamic glaze framed with the most petite and delicate flowers that seem to bloom and shade, I am reluctant to touch the plate as it is not only a delicacy, but also a work of art. One bite though, and I am smitten. Gaspar, from across the room seems to await my response like a lover who pops the question.   "You like?" he asks with such genuine interest in my pleasure. This man who has served the rich and the famous, who has won the gold in the Culinary Olympics, who has sat at the top of Zagat's list for years, still anticipates the pleasure of those for whom he creates, still finds the most joy when his creation is an experience that even the most discriminating will not forget.
To experience Gaspar's creations now, make your way to Water's Edge Resort in Westbrook, where he currently serves as the resort's menu consultant and oversees all things culinary.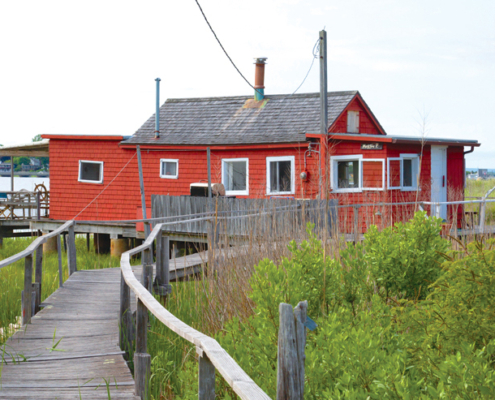 https://inkct.com/wp-content/uploads/2018/07/279_MAGGIEP-crop.jpg
493
1000
Ink Publications
https://inkct.com/wp-content/uploads/2015/06/ink-publications-finer-living-logo-300x163.png
Ink Publications
2018-07-16 15:31:35
2018-07-16 15:54:22
The Maggie P... "Was, and Still Is, Home"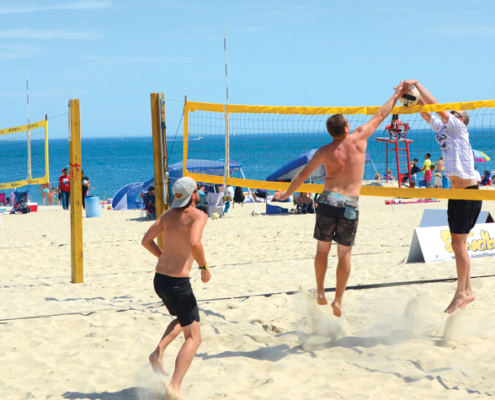 https://inkct.com/wp-content/uploads/2018/07/Ocean-beach_DSC1677-Crop.jpg
475
1000
Ink Publications
https://inkct.com/wp-content/uploads/2015/06/ink-publications-finer-living-logo-300x163.png
Ink Publications
2018-07-16 15:09:08
2018-07-16 15:14:17
The Rebirth of Ocean Beach - 1938: Devastation - 2018: A Jewel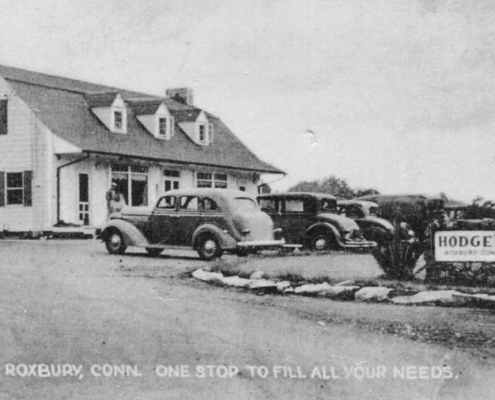 https://inkct.com/wp-content/uploads/2018/07/ROXBURY-MARKET-OLD-POSTCARD-crop.jpg
506
1000
Ink Publications
https://inkct.com/wp-content/uploads/2015/06/ink-publications-finer-living-logo-300x163.png
Ink Publications
2018-07-16 14:00:40
2018-07-16 14:40:14
Roxbury Market and Deli - The Pulse of Roxbury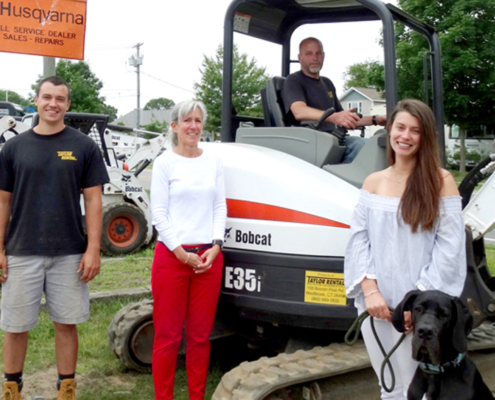 https://inkct.com/wp-content/uploads/2018/07/Taylor-Rental-Party-Plus-crop-1.jpg
566
1000
Ink Publications
https://inkct.com/wp-content/uploads/2015/06/ink-publications-finer-living-logo-300x163.png
Ink Publications
2018-07-16 13:39:04
2018-07-16 14:37:35
Taylor Rental and Party Plus - "Do You Have…?" Taylor Does!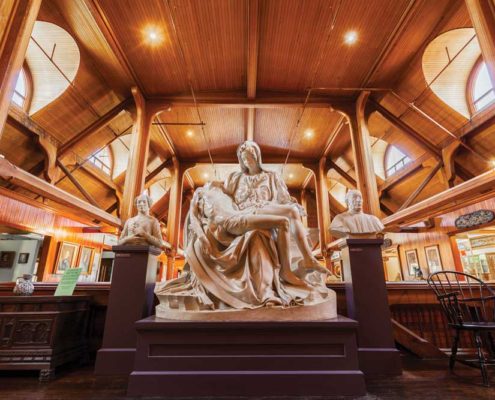 https://inkct.com/wp-content/uploads/2018/02/Slater_Museum_Nov_9_2015-28.jpg
667
1000
Ink Publications
https://inkct.com/wp-content/uploads/2015/06/ink-publications-finer-living-logo-300x163.png
Ink Publications
2018-02-25 12:41:31
2018-04-02 14:31:16
The Slater Memorial Museum: A Treasure Trove of Art From Five Continents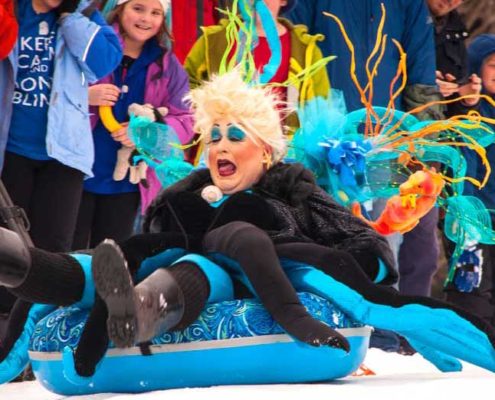 https://inkct.com/wp-content/uploads/2018/02/DSC_0065-B-edit-Sue-Fenton-2014-cropped.jpg
522
1000
Ink Publications
https://inkct.com/wp-content/uploads/2015/06/ink-publications-finer-living-logo-300x163.png
Ink Publications
2018-02-25 12:09:33
2018-02-25 12:23:41
The Crazy "Art" of Getting Downhill - The Hartford Art Sled Derby