Fort Trumbull State Park – Savor the Scene, Learn a Lot, and Catch Some Fish
By Carolyn Battista / Photos by A. Vincent Scarano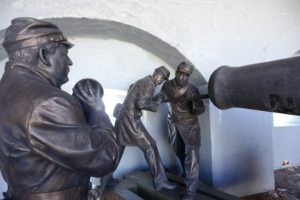 At Fort Trumbull State Park in New London, people stroll winding paths, toss Frisbees about, and fish from the 500-foot pier that stretches into the Thames River. They watch their kids climb on cannons; they take in events on the grounds, like concerts and vintage baseball games.  They also soak up some of Fort Trumbull's history, from the American Revolution through the Cold War. In season, when the Visitor Center is open, they can tour its museum and even climb to the top of the fort, for spectacular views.
Some knew the place back when it was not a park, but a bustling U.S. Navy research-and-development facility. These folks remember now-gone structures like the giant "McDonald's arches." (A sign where these stood explains that they were part of the "Submarine Antenna Over the Water Arch Facility.") Some recall the ELF work, which involved not Santa's helpers, but Extremely Low Frequency radio waves. Some even lived here.  "This place used to be my home," said Sherry Carter, a volunteer who was washing windows in the museum on an annual spring cleanup day. The building had formerly included townhouse units for Navy officers and their families, she said, and her dad had been executive officer.  Now her grandkids are amused to say, "Grandma's house is a museum."
However, some people are surprised to find the park, on a back street.  Patrick Morgan, seasonal supervisor, said that many visitors tell him, "We never even knew this place existed." He and others who look after Fort Trumbull urge more people to come and discover.
The park came about after the 1998 closing of the Navy's operations at the site. (They were merged with a facility in Newport, R.I.) The federal government transferred land to the state, and Fort Trumbull got new life.  Workers razed many old structures, restored or renovated others, landscaped 16 acres of grounds, and created exhibits, completing everything by 2002. Now Fort Trumbull is looked after by a devoted staff, with a little extra help from loyal fans. Carter, the volunteer window-washer, belongs to Friends of Fort Trumbull, a group whose pitching-in includes running the park's gift shop. For the spring cleanup, the Friends were joined as usual by volunteers from the Civil War Trust and the U.S. Coast Guard Academy (which got its start at the fort, in 1915). "It's very nice," said Henry Alves, park supervisor. "We're short staffed; we rely on our volunteers."  As he spoke, Irving Moy, of the Trust, travelled the Visitor Center,  armed with paper towels.  "We're cleaning all the exhibits," Moy said. Kipiani Kostantine, a 4th-class international Academy cadet from the Republic of Georgia, worked on a stairwell, with broom and dustpan. Rain drizzled steadily on outside workers like Nate Harvey, a 4th-class cadet from Houston, Texas, who raked leaves, unfazed.  "It's cold and rainy, but this helps the park," he said.
The history of Fort Trumbull is told throughout the grounds and buildings. It's also detailed in "Fort Trumbull: Ramparts, Subs and Sonar," an illustrated, 54-page book available at the gift shop.
In the 1770's, local folks joined other colonists to protest "taxation without representation."  With war looking likely, and the mouth of the Thames needing protection, construction began in 1775 for Fort Trumbull on the west side of the river and Fort Griswold on the east.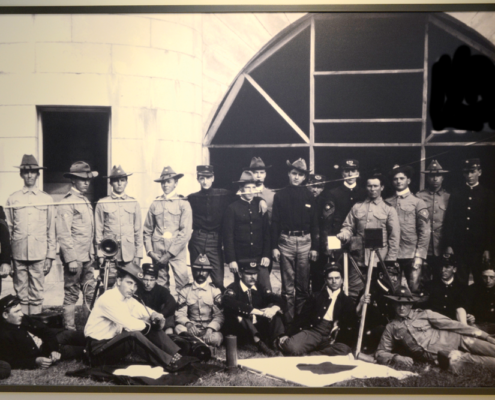 During the American Revolution, the locals' successful  privateering—seizing British ships and confiscating their cargo—made New London a prime target. One day in September, 1781, the traitor Benedict Arnold (born in New London county!) sent forces from his ships to both sides of the river. Fort Trumbull's 23 helpless defenders fled to aid Fort Griswold. Arnold took both forts and burned New London.
In the 1790's, as the new United States improved its coastal defenses, Fort Trumbull got the massive blockhouse that's now the oldest original structure in the park.  By the War of 1812, a second, stronger Fort Trumbull was in place. It apparently deterred the British, who kept ships in the harbor but never attacked.  The improving of defenses continued, with the third—and current–Fort Trumbull completed in the 1850's. It's a five-sided structure with "Egyptian Revival" touches and with walls of granite (quarried at Millstone Point, in Waterford). The museum has an interactive exhibit where visitors can press a screen to do some fort-building of their own.
During the Civil War, the fort was a recruiting station for the Union. This use inspired a story by Mark Twain, "A Curious Experience," and today museum visitors hear a recorded narration of that. However, the recruiters apparently had a little too much free time; their visits to local taverns and brothels drew complaints from upright citizens. In decades following the war, the fort was pretty quiet. On Sundays, civilians were invited onto the peaceful grounds, to stroll and have picnics. The museum displays an image (from a painting, attributed to Fredrick Allen and owned by the Lyman Allyn Art Museum in New London) that depicts such leisurely doings.
In World War I, as German U-boats wreaked havoc , the fort became a busy place for work on torpedo-testing and submarine-detecting. During Prohibition, it sent out teams to chase "rum runners." Throughout World War II, it was an important defense center, with operations that included the developing of sonar technology, including sonobuoys (hydrophones dropped from the air).
Wartime work at Fort Trumbull was vital to victory at sea. After World War II, the site was active throughout the Cold War as a U.S. Navy center for work on submarine communication and remote sensing. A short film at the museum describes the work. Morgan, the seasonal supervisor, said he hears fascinated comments by visiting Navy vets; they know well the technologies developed here. Others begin to learn about such business as ELF and towed arrays. (The latter are systems of hydrophones, towed behind a submarine or surface vessel, but when one fellow first heard "towed arrays" spoken aloud, for a second he pictured groups of amphibians.) The museum's interactive exhibits let visitors try such tasks as tracking sonar or retrieving a towed array.
Visitors can also head for the old fort, where rooms have been furnished to represent various times and activities. Among them are a storage room for munitions, a dank-looking "brig," a cheerier 19th-century "engineers bunk room" and a mock-up of a Cold War anechoic chamber—a room designed to completely absorb reflections of sound or electromagnetic waves, and used to test sonobuoys  and antennas. There's also a "Cold-War office" where, Morgan said, the historical artifact that especially amazes visiting kids is the office telephone—a sturdy wall model.
Topping it all are the views from the top of the fort, which include the park grounds and pier, boat traffic on the Thames, church spires in New London, the Gold Star Bridge, and across the river, in Groton, the Fort Griswold Monument that honors lives lost in 1781.
Fort Trumbull State Park is  located at 90 Walbach St., New London; the phone is 860-444-7591. Grounds are open sunrise to sunset, year round, at no charge, with 24-hour access to the lighted fishing pier.  Visitor Center and fort are open Weds.-Sun., Memorial Day weekend-Columbus Day. Regular fees are $6 adult, $2 ages 6-12; free for 0-5. Helpful websites are: Fort Trumbull,   Friends of Fort Trumbull, www.fortfriends.org; Civil War Trust, www. civilwar.org.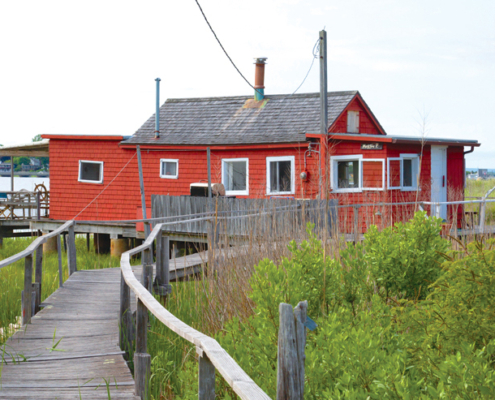 https://inkct.com/wp-content/uploads/2018/07/279_MAGGIEP-crop.jpg
493
1000
Ink Publications
https://inkct.com/wp-content/uploads/2015/06/ink-publications-finer-living-logo-300x163.png
Ink Publications
2018-07-16 15:31:35
2018-07-16 15:54:22
The Maggie P... "Was, and Still Is, Home"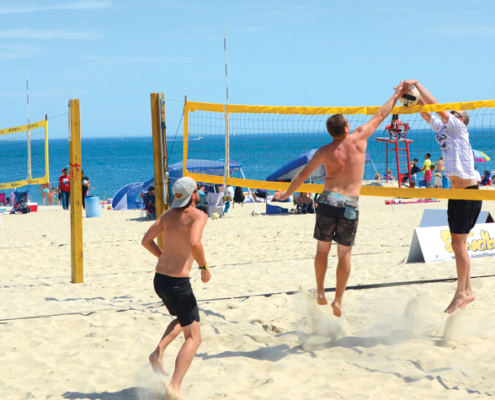 https://inkct.com/wp-content/uploads/2018/07/Ocean-beach_DSC1677-Crop.jpg
475
1000
Ink Publications
https://inkct.com/wp-content/uploads/2015/06/ink-publications-finer-living-logo-300x163.png
Ink Publications
2018-07-16 15:09:08
2018-07-16 15:14:17
The Rebirth of Ocean Beach - 1938: Devastation - 2018: A Jewel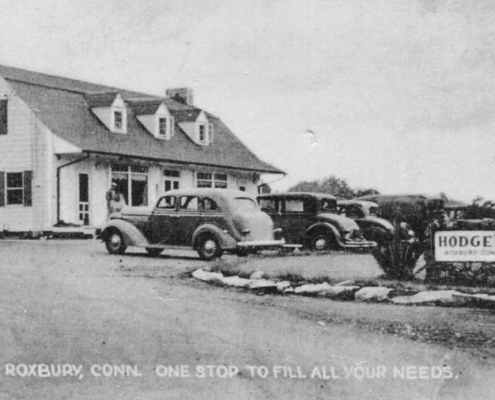 https://inkct.com/wp-content/uploads/2018/07/ROXBURY-MARKET-OLD-POSTCARD-crop.jpg
506
1000
Ink Publications
https://inkct.com/wp-content/uploads/2015/06/ink-publications-finer-living-logo-300x163.png
Ink Publications
2018-07-16 14:00:40
2018-07-16 14:40:14
Roxbury Market and Deli - The Pulse of Roxbury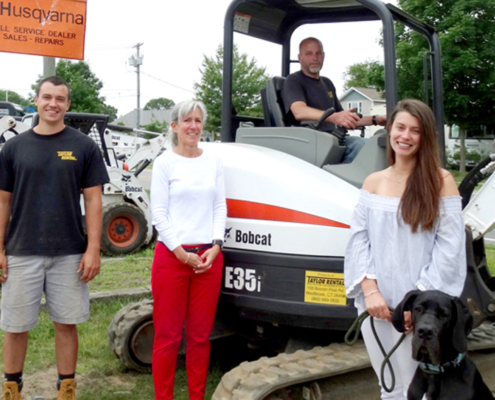 https://inkct.com/wp-content/uploads/2018/07/Taylor-Rental-Party-Plus-crop-1.jpg
566
1000
Ink Publications
https://inkct.com/wp-content/uploads/2015/06/ink-publications-finer-living-logo-300x163.png
Ink Publications
2018-07-16 13:39:04
2018-07-16 14:37:35
Taylor Rental and Party Plus - "Do You Have…?" Taylor Does!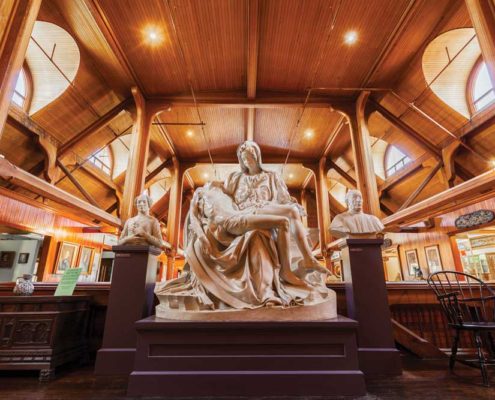 https://inkct.com/wp-content/uploads/2018/02/Slater_Museum_Nov_9_2015-28.jpg
667
1000
Ink Publications
https://inkct.com/wp-content/uploads/2015/06/ink-publications-finer-living-logo-300x163.png
Ink Publications
2018-02-25 12:41:31
2018-04-02 14:31:16
The Slater Memorial Museum: A Treasure Trove of Art From Five Continents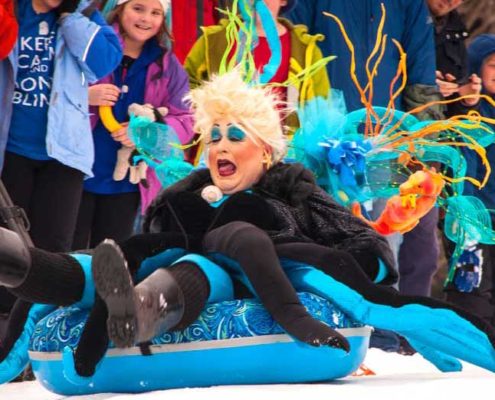 https://inkct.com/wp-content/uploads/2018/02/DSC_0065-B-edit-Sue-Fenton-2014-cropped.jpg
522
1000
Ink Publications
https://inkct.com/wp-content/uploads/2015/06/ink-publications-finer-living-logo-300x163.png
Ink Publications
2018-02-25 12:09:33
2018-02-25 12:23:41
The Crazy "Art" of Getting Downhill - The Hartford Art Sled Derby