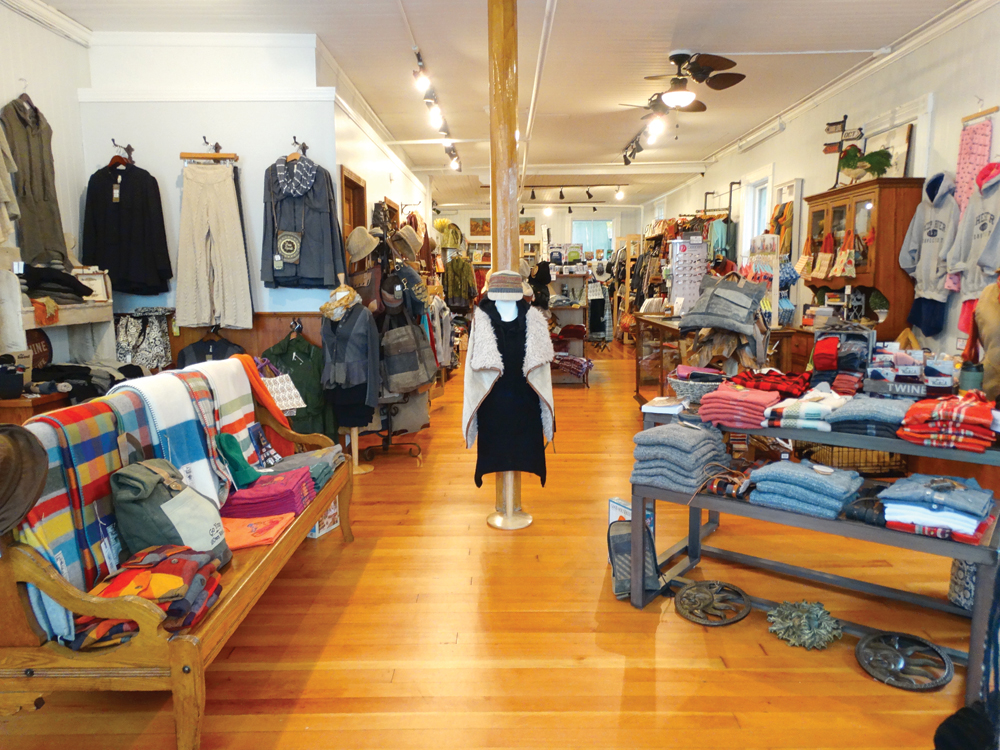 Compass Rose – A Destination with a Connection
By Gina King / Photos by Stephanie Sittnick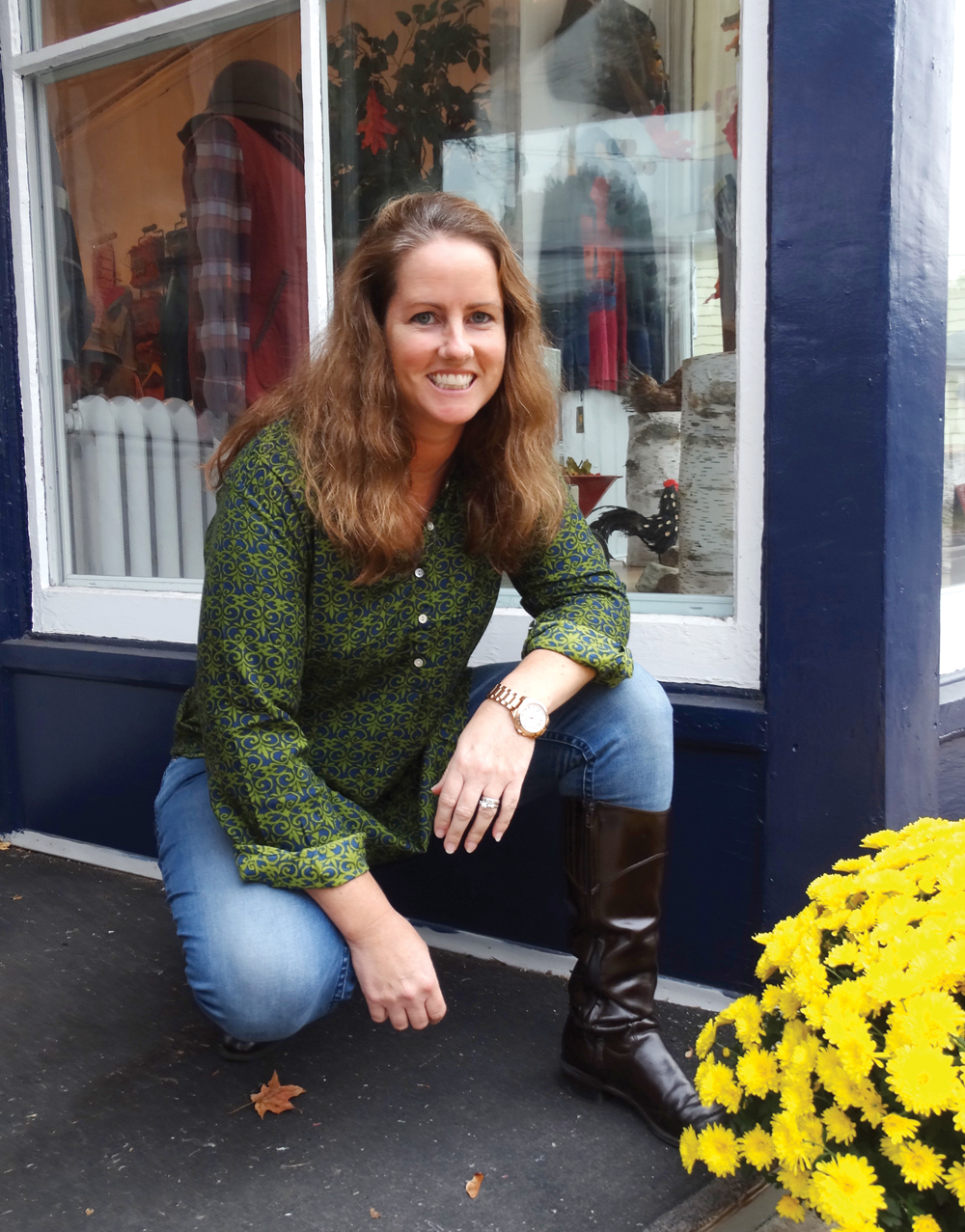 In nautical terms, Compass Rose is the figure on a compass, map, or nautical chart used to display the orientation of the cardinal directions; North, East, South, and West. Befitting its name, Compass Rose, women's clothing and gift store in Deep River, has charted its own course with all points leading home.
Upon entering Compass Rose off River Street, customers are greeted with a friendly hello and the musical sounds of either German Beer Hall music, a Dave Matthews favorite, or holiday jingle. And if you come by on a Friday, Saturday, or Sunday a cold beer awaits as you peruse the fair trade wares, casual clothing, and surprise gifts that just make life more fun.
Fun and surprise are two elements of shopping and browsing used to describe this "everyday clothes for everyday life" unique clothing and gift store that owner Sage Novak has created in her hometown of Deep River. "It's very important for me not to do what others are doing," says Sage. "We (other stores) all have a great deal of respect for each other and don't want to duplicate. Whether it's a gift, a treat, a sweater, or going on a first date, you want something fresh."
She was surprised herself when she opened her just-for-guys store (yes, women are welcome too) seven years ago. Coming from a successful career in real estate, she had no fashion nor retail background but found her life thrown off course after she unexpectedly lost her husband, Rob when he was only 33. Sage reinvented herself, combining her previous skills in real estate-effective communication, marketing, merchandising, and a love for customer service-and charted a new course in opening her first retail store. She dedicated the first part of the store name Anchor, after Rob, to symbolize his steadfast, loyal, and strong personality with a love for boating; and Compass, for her husband Dan (whom she married in 2013), to symbolize his helping her to get back on course and give her and her two girls, Grace and Natalie new hope and direction. The male customers have loved having their own store space, walking around with a beer in hand while they check out flannel shirts by Woolrich, rugged wear by Carhartt, holiday sweaters, and one of a kind gifts.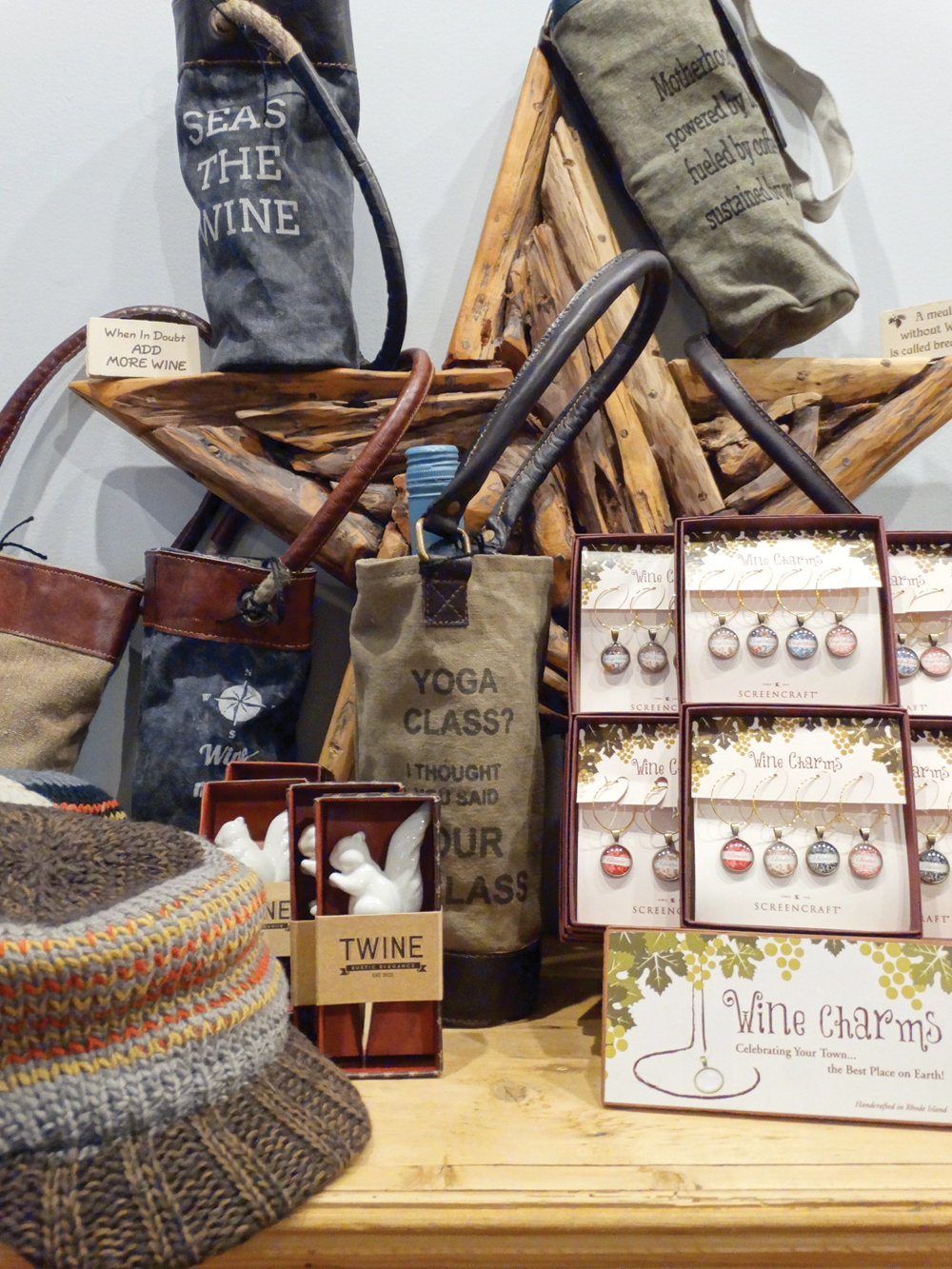 Opening the women's store across the street from Anchor and Compass was a natural progression that was partially fueled by her female customers who kept asking when she would sell women's clothing. "Well, this is silly if I don't listen," stated Sage. "Next thing you know, I did it," she says with a smile.
She chose the Deep River location to stay proudly planted where she was born and raised. Her parents owned the local marina down the street and have since retired from the business, but the spirit of strong community ties resonate with Sage. "A lot of boaters say,' I know your parents, and I knew you when you were little.' Deep River is a tiny little town, but people find their way here and love it."
The space where Compass Rose resides has a long resilient history, first as a dry goods store and then as a real estate office for the past 40 years. Sage loves to share in her customers' memories when they reminisce about the dry goods store days and remember buying their grandmother a pair of underwear every year. Or when they purchased that favorite pair of comfy shoes. When the long running real estate business left the space, Sage went to work renovating the storefront for Compass Rose. The floors were refinished, and a lot of the original woodwork was kept intact. She even incorporated some of the pieces of furniture in the new Compass Rose design such as the ornate glass display case that is currently used as the counter and a beautiful wooden bench that blends in nice with the Woolrich blankets and sweaters draped over it. "This is a proud little town," explains Sage. "We have tried to respect it and care for the store."
Owning the two stores has been hard work, she admits, but she loves what she has created, building off the success of Anchor and Compass and has a great staff made up of local girls from in-town. Jane Hamblett found her way to Deep River by way of Northern England 13 years ago and loves working at Compass Rose. "This is a happy place, and the small business is a really nice concept to follow on from the guy's shop," says Jane. "I love Sage's concept about fair trade, good quality, and fair pricing."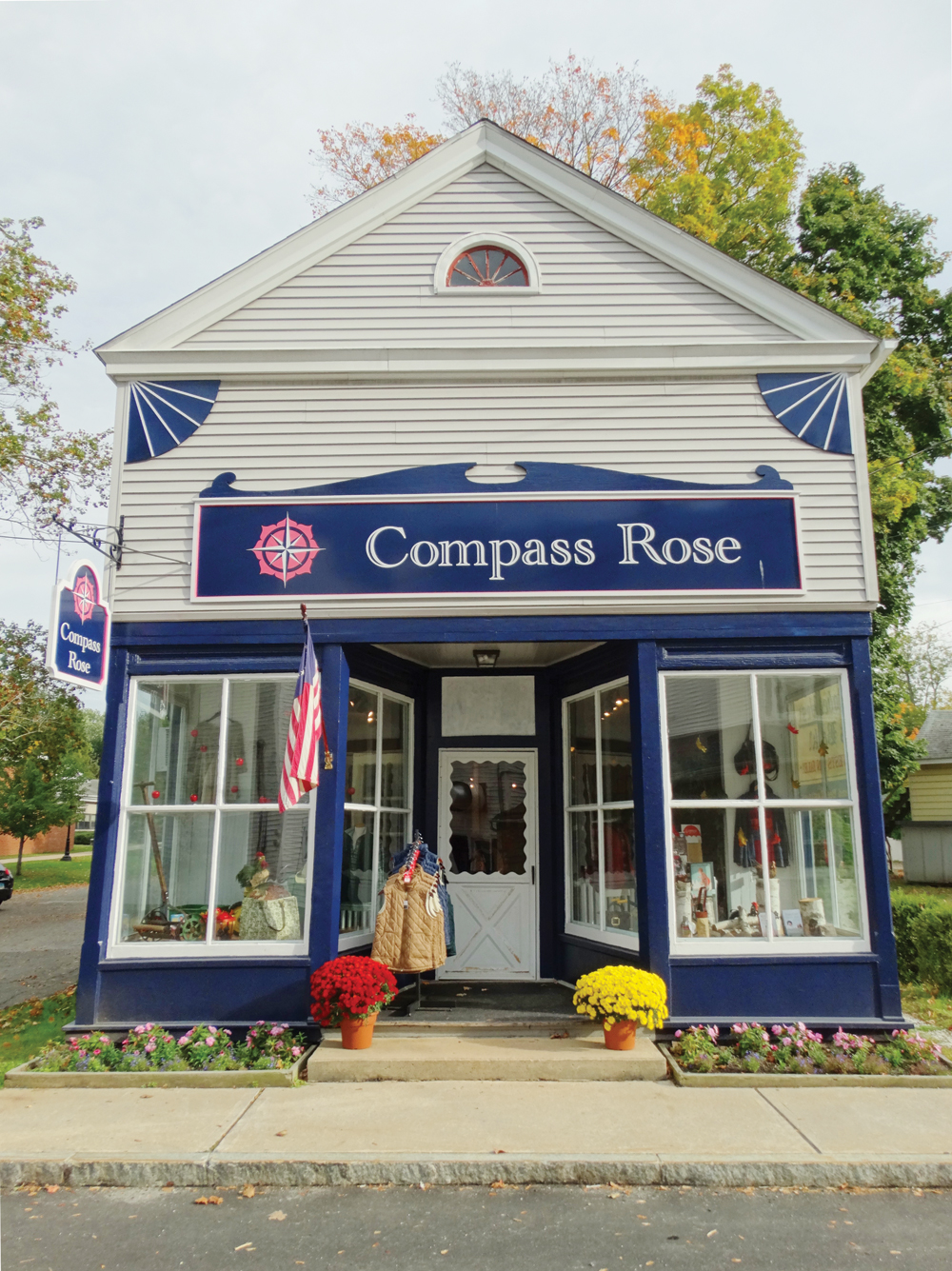 She tries to carry things that are unique and make a statement, minus the high prices. "I want people to find something that is well made; and if it has that local connection, that is great," explains Sage. She promotes New England based companies such as the Connecticut River Candles made in Haddam and the Anchor Me jewelry from Massachusetts. And for that one of a kind gift, there are canvas bags made from repurposed military canvas (each one stands out to tell a story), the Whiskey Girl flasks are a perfect attention grabber, and the various bars of goat milk soap are refreshing. Just like the men's store across the street, Compass Rose carries Carhartt sweatshirts, Life is Good shirts, and a colorful assortment of fleece socks, belts, and accessories to match any look. She even offers a cross promotion between the men's and women's store; show your receipt at the other shop within 10 days and save 10% off your purchase.
"I try to stay true to myself and what customers are looking for," says Sage. She and the staff pride themselves on being helpful and sincere with a soft sell approach. "As a small business you have to be there for your customer," says Sage. "We create a sense of fun and community."
Venture down to Deep River and check out Compass Rose and Anchor and Compass. You will enjoy a relaxed shopping experience and the feel of a strong sense of community connection.
Compass Rose, 4 River Street/Deep River, CT
860-322-4523    www.anchorandcompass.com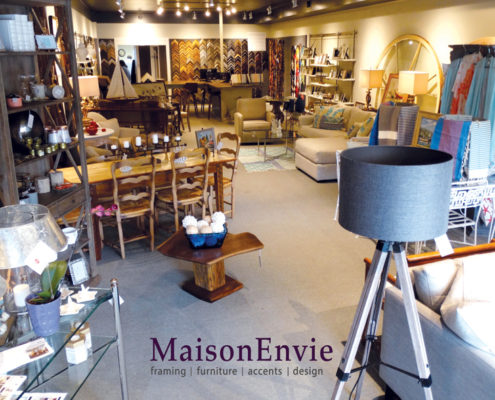 https://inkct.com/wp-content/uploads/2017/12/Maison-Envie-main-image.jpg
591
1000
Rona Mann
https://inkct.com/wp-content/uploads/2015/06/ink-publications-finer-living-logo-300x163.png
Rona Mann
2017-12-31 09:01:09
2017-12-31 12:54:25
Going With the Flow - The Classic Mission behind Maison Envie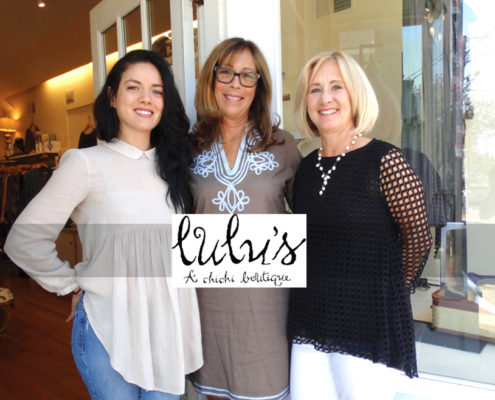 https://inkct.com/wp-content/uploads/2017/10/lulus-boutique-1.jpg
658
1000
Rona Mann
https://inkct.com/wp-content/uploads/2015/06/ink-publications-finer-living-logo-300x163.png
Rona Mann
2017-10-10 11:48:17
2017-12-31 08:28:49
Lulu's Guilford - From Haiti to Chichi and Everything In Between!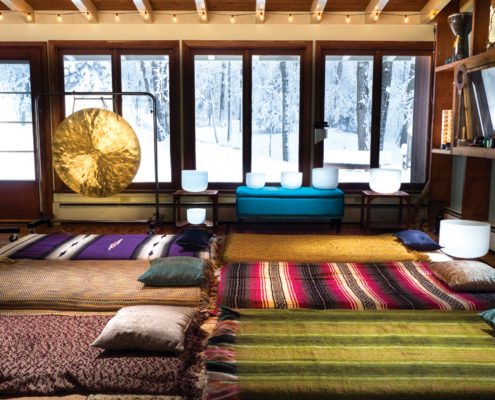 https://inkct.com/wp-content/uploads/2017/05/Group-LG-crop.jpg
579
1000
Caryn B. Davis
https://inkct.com/wp-content/uploads/2015/06/ink-publications-finer-living-logo-300x163.png
Caryn B. Davis
2017-05-01 10:06:50
2017-06-24 10:04:40
"Some Hope and Some Healing" The Sound Retreat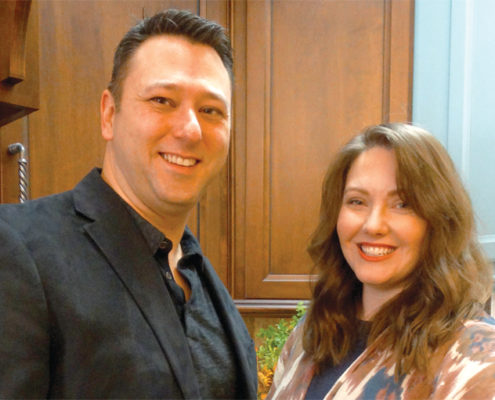 https://inkct.com/wp-content/uploads/2017/02/KA.jpg
511
1000
Rona Mann
https://inkct.com/wp-content/uploads/2015/06/ink-publications-finer-living-logo-300x163.png
Rona Mann
2017-02-27 09:45:48
2017-06-24 09:53:22
The Heart of the Home: Kitchen Living...A Good Fit!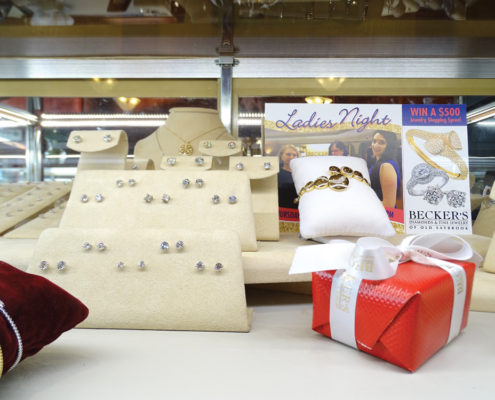 https://inkct.com/wp-content/uploads/2016/12/Diamond-studs.jpg
750
1000
Rona Mann
https://inkct.com/wp-content/uploads/2015/06/ink-publications-finer-living-logo-300x163.png
Rona Mann
2016-11-28 10:49:34
2017-01-03 08:24:02
The Unique Backstory behind Becker's Diamonds & Fine Jewelry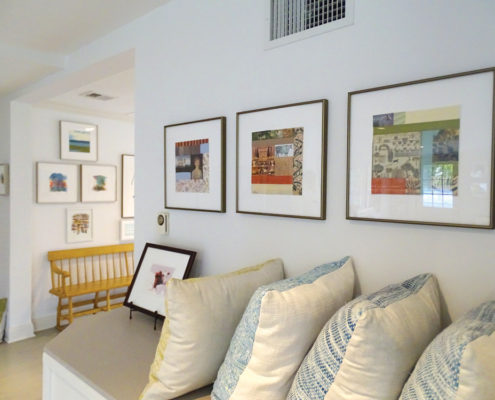 https://inkct.com/wp-content/uploads/2016/12/DSC03092-copy.jpg
750
1000
Gina King
https://inkct.com/wp-content/uploads/2015/06/ink-publications-finer-living-logo-300x163.png
Gina King
2016-11-26 09:59:40
2017-01-03 08:24:47
Painting From Inside the Car -The Colorful Art of Judy Friday