Bucket List? Explore the Galapagos Islands in Style with Celebrity Cruises!
by RONA MANN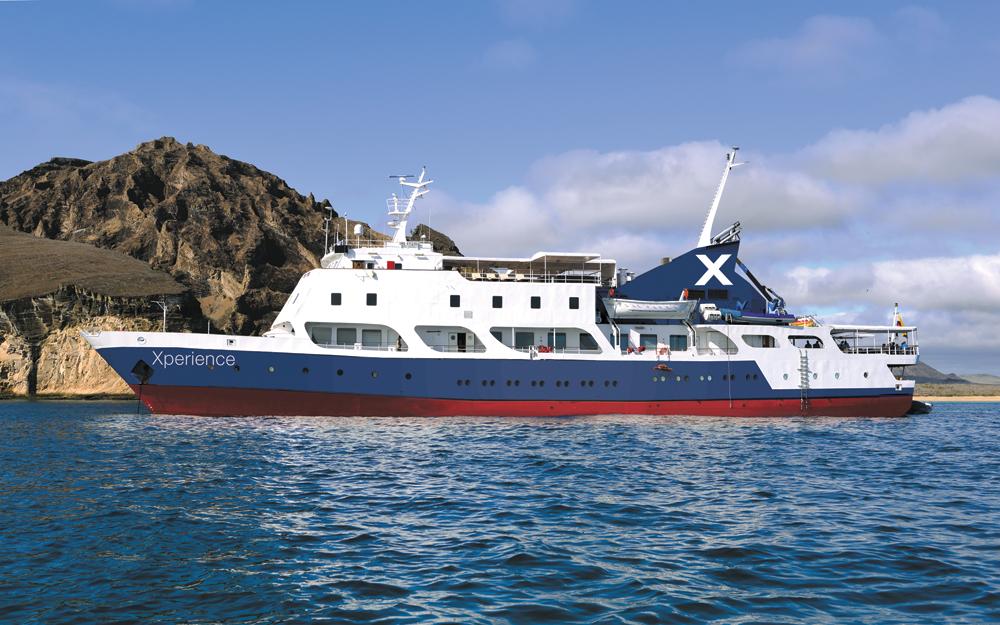 You just have to know that when a premiere cruise line chooses to incorporate the name Celebrity as part of their moniker, they're going to have an awful lot to live up to. And yet, since 1988 when Celebrity Cruises became a major player in vacation travel, they  not only set the bar for luxury cruising, they continually keep raising it.
You just can't beat reputation.
Whether it's a brand, a venue, or a person, reputation outlasts all the advertising dollars, all the hoopla, all the fancy slogans and images. It screams louder than any billboard, gets your attention, and ultimately, your dollars.
That's why when it comes to vacations – and more specifically to cruises – reputation should be the most important element in making a choice of cruise line. While there are many lines of all sizes and types, few have the loyal repeat customers, the experience; and yes, the reputation of Celebrity Cruises, a part of Royal Caribbean Cruises, Ltd.
You recognize Celebrity visually for that iconic "X" which is the mark denoting modern luxury with contemporary design, unparalleled dining experiences, and a caliber of service that only Celebrity Cruises' 12 ships provide. All offer luxury vacations spanning all seven continents, plus immersive cruise tour experiences in Alaska and Canada. And now there's something brand new and very exciting in destination experience and all-inclusive offerings.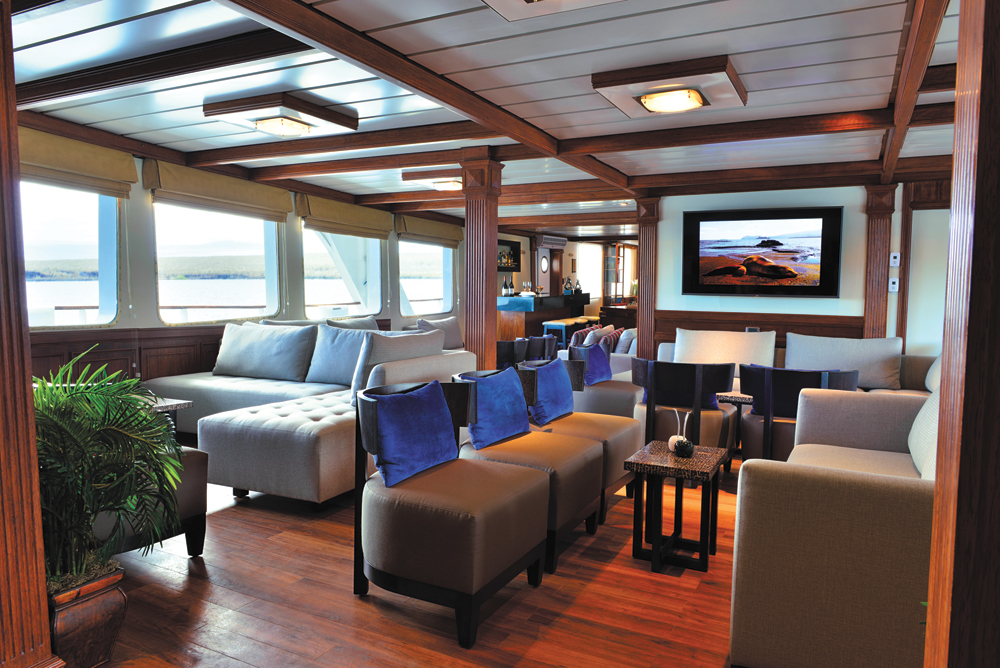 Celebrity Cruises now has two distinctive new ships, Celebrity Xploration and Celebrity Xperience, which will begin sailing March of 2017 to the magnificent Galapagos Islands. They will join Celebrity Xpedition, offering six unique itineraries, 15 islands, more than 30 ports of call, and multiple packages from which to choose.
The Galapagos Islands are an archipelago of islands on either side of the Equator in the Pacific Ocean, surrounding the center of the Western Hemisphere. They are considered part of Ecuador and are famed for their vast number of endemic species, their natural beauty, and temperate climate.
A Celebrity cruise to the Galapagos belongs firmly on your bucket list because…well, look at what these brand new ships offer. Both the Xploration and Xperience are uniquely intimate. Unlike some cruise lines, there are not 4000 people packed onboard…not at all. This is the zenith in cruising, as the Exploration is a luxurious catamaran featuring just eight staterooms, each with a window or veranda offering unforgettable views. The larger Xperience likewise offers a lavish experience to guests staying in its 24 stylish staterooms. Regardless of which ship you choose, each stateroom boasts deluxe accommodations with upgraded premium bedding, LCD TVs, and high speed internet service throughout the ship. All vacations feature award-winning shore excursions led by expert naturalists…it's like having Darwin there himself, as he once was so long ago.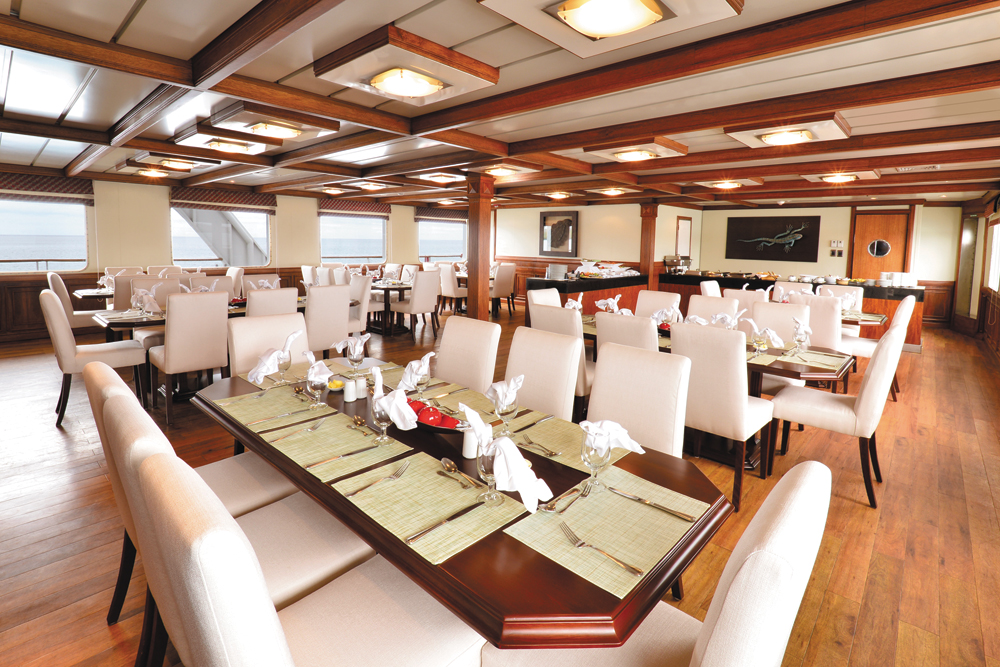 Hungry? There's no mob scene with Celebrity's cruises to the Galapagos. You'll dine intimately on specially crafted meals that feature fresh regional seafood and fish, all prepared by a Michelin-starred chef. Complement your dining experience with regional coffees, chocolates, premium spirits, and a curated wine list. And always you are served, spoiled, and pampered by the best staff at sea today.
Lisa Lutoff-Perlo, President and CEO of Celebrity Cruises, refers to the Galapagos as "the trip of a lifetime onboard our newest ships with itineraries featuring ports of call we've never visited before, an experience exclusive to Celebrity."
If you put the Celebrity Xperience on your bucket list, you may choose from a 7, 10, or 13 night all-inclusive vacation featuring new ports of call including Mosquera Islet, Black Turtle Cove, Cerro Brujo, Santa Fe, Darwin Bay, and El Barranco, famous for its Prince Philip steps that lead to vast seabird colonies. The 13 night itinerary offers two nights exploring Quito, Ecuador, next sailing for seven luxurious nights, capped off by a three night experience during which time guests will disembark the ship. They will be staying at a seaside hotel, visiting a far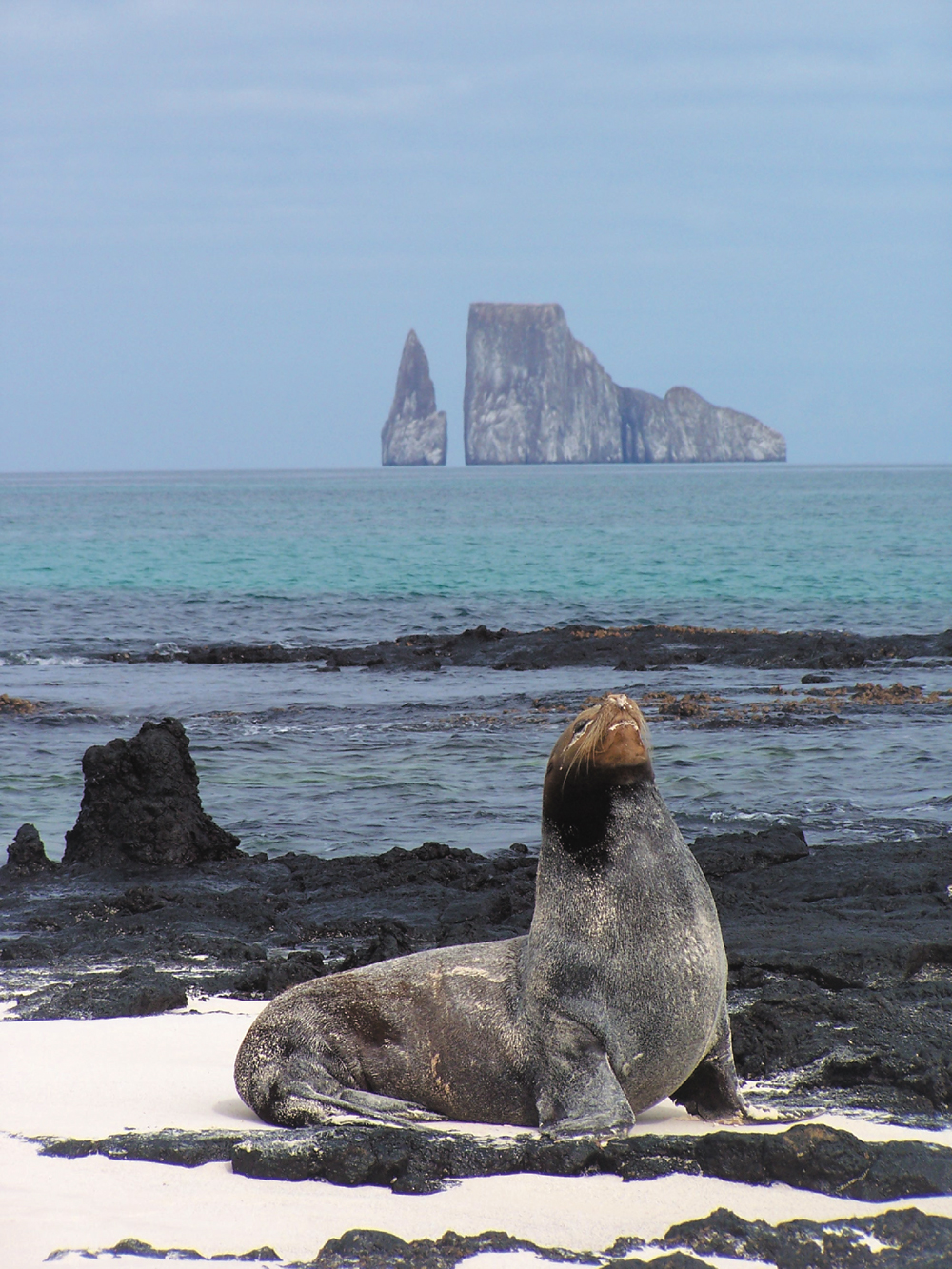 m or greenhouse to gather provisions that later will be used for an exclusive dinner, and spending time with a local fisherman. Guests will then help select the special catch of the day the chef will later use to concoct an unforgettable dinner following an afternoon of swimming and snorkeling in paradise.
If you favor the Exploration for that list of yours, you'll be signing up for the ultimate experience in the Galapagos. Guests can charter their own ship for a seven night all-inclusive experience with a variety of pre and post-cruise experiences. New ports of call on this special cruise include El Barranco, Darwin Bay, Espumilla Beach, Mosquera Islet, Chinese Hat, Kicker Rock, Cerro Brujo, Walls of Tears, and Puerto Villamil – the home of the Galapagos Giant Tortoise Center, for many the highlight of a trip to the Galapagos Islands.
In addition to the two new ships, the award-winning Celebrity Xpedition will offer you luxury with 10, 11, or 15 night all-inclusive choices. Launched just two years ago, it features exclusive land excursions that range from dining on authentic cuisine prepared by local residents, to contributing to the protected islands through the Scalesia Reforestation Project in partnership with the Galapagos National Park.
All sailings are custom designed to fit your idea of luxury…whether that's being active… or just relaxing and being pampered.
Just months ago, Celebrity Cruises announced the planned acquisition of award-winning Galapagos tour operator, Ocean Adventures and its two ships, the 48-person M/V Eclipse and the 16 guest catamaran, M/C Athala II. This grows the Galapagos fleet capacity for Celebrity substantially, which means more choice for your luxury vacation.
Isn't it time you treated yourself to a very different kind of cruise vacation? One where you're not one of thousands, but where you're treated like one in a million. That's what Celebrity truly means: not always being famous, but being treated as though you are. Where no detail is left unnoticed or ignored. And really, when it comes right down to it, isn't that what you want in your vacation?
Once you've taken a Celebrity Cruise, all the rest are just boats in the water. And once you've sailed to the Galapagos Islands on a Celebrity Cruise, you may never want to go back to work!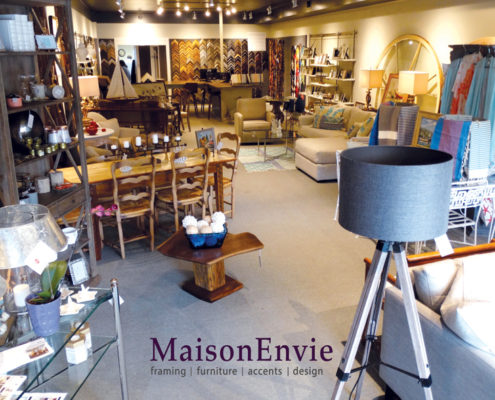 https://inkct.com/wp-content/uploads/2017/12/Maison-Envie-main-image.jpg
591
1000
Rona Mann
https://inkct.com/wp-content/uploads/2015/06/ink-publications-finer-living-logo-300x163.png
Rona Mann
2017-12-31 09:01:09
2017-12-31 12:54:25
Going With the Flow - The Classic Mission behind Maison Envie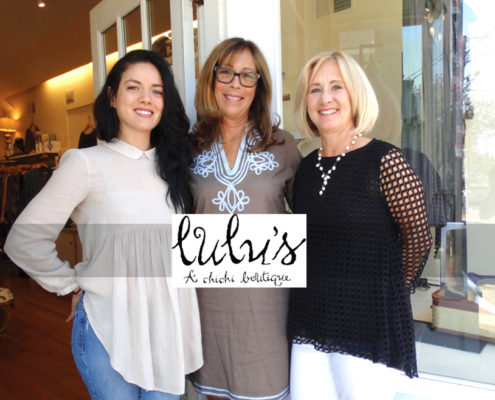 https://inkct.com/wp-content/uploads/2017/10/lulus-boutique-1.jpg
658
1000
Rona Mann
https://inkct.com/wp-content/uploads/2015/06/ink-publications-finer-living-logo-300x163.png
Rona Mann
2017-10-10 11:48:17
2017-12-31 08:28:49
Lulu's Guilford - From Haiti to Chichi and Everything In Between!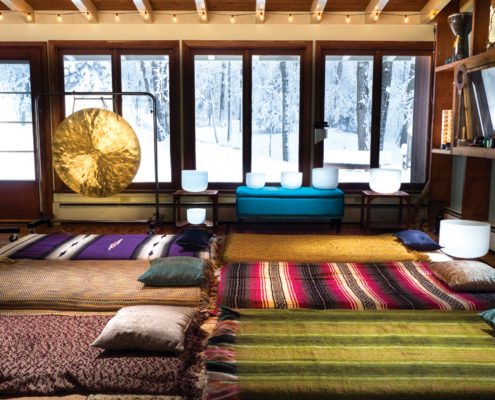 https://inkct.com/wp-content/uploads/2017/05/Group-LG-crop.jpg
579
1000
Caryn B. Davis
https://inkct.com/wp-content/uploads/2015/06/ink-publications-finer-living-logo-300x163.png
Caryn B. Davis
2017-05-01 10:06:50
2017-06-24 10:04:40
"Some Hope and Some Healing" The Sound Retreat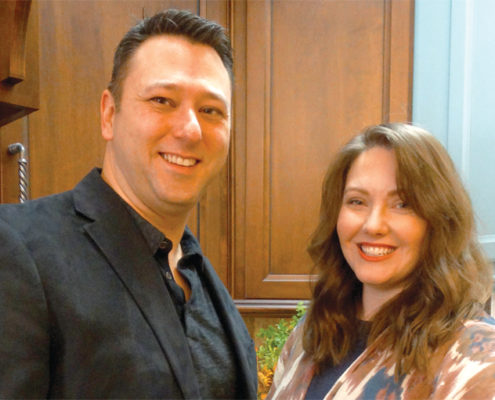 https://inkct.com/wp-content/uploads/2017/02/KA.jpg
511
1000
Rona Mann
https://inkct.com/wp-content/uploads/2015/06/ink-publications-finer-living-logo-300x163.png
Rona Mann
2017-02-27 09:45:48
2017-06-24 09:53:22
The Heart of the Home: Kitchen Living...A Good Fit!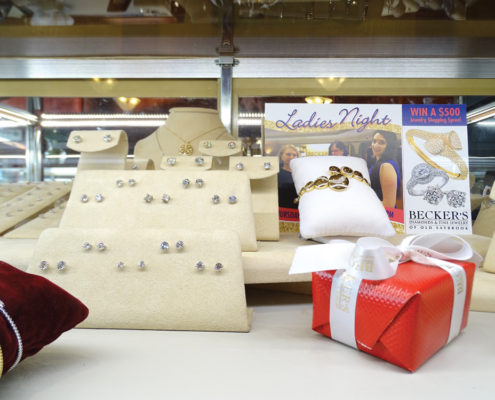 https://inkct.com/wp-content/uploads/2016/12/Diamond-studs.jpg
750
1000
Rona Mann
https://inkct.com/wp-content/uploads/2015/06/ink-publications-finer-living-logo-300x163.png
Rona Mann
2016-11-28 10:49:34
2017-01-03 08:24:02
The Unique Backstory behind Becker's Diamonds & Fine Jewelry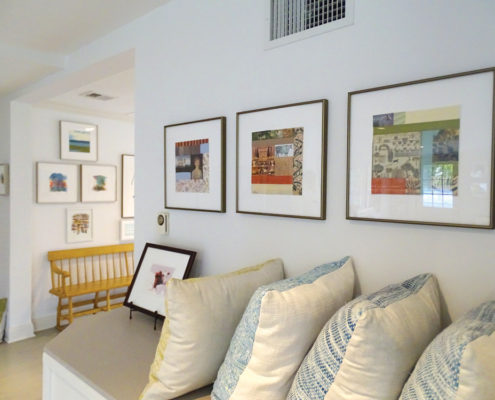 https://inkct.com/wp-content/uploads/2016/12/DSC03092-copy.jpg
750
1000
Gina King
https://inkct.com/wp-content/uploads/2015/06/ink-publications-finer-living-logo-300x163.png
Gina King
2016-11-26 09:59:40
2017-01-03 08:24:47
Painting From Inside the Car -The Colorful Art of Judy Friday